So, most of us nail techs procrastinate before doing our own nails. I, for one, have got to be "in the mood"! LOL
So, when it comes to touching up my nails, I have come up with some pretty smart ideas. (even if I say so myself) See this post at http://seriouslynails.com/?p=5731
Well, I did this event Sunday night and I needed my nails to be perfect, so I decided to try this trick.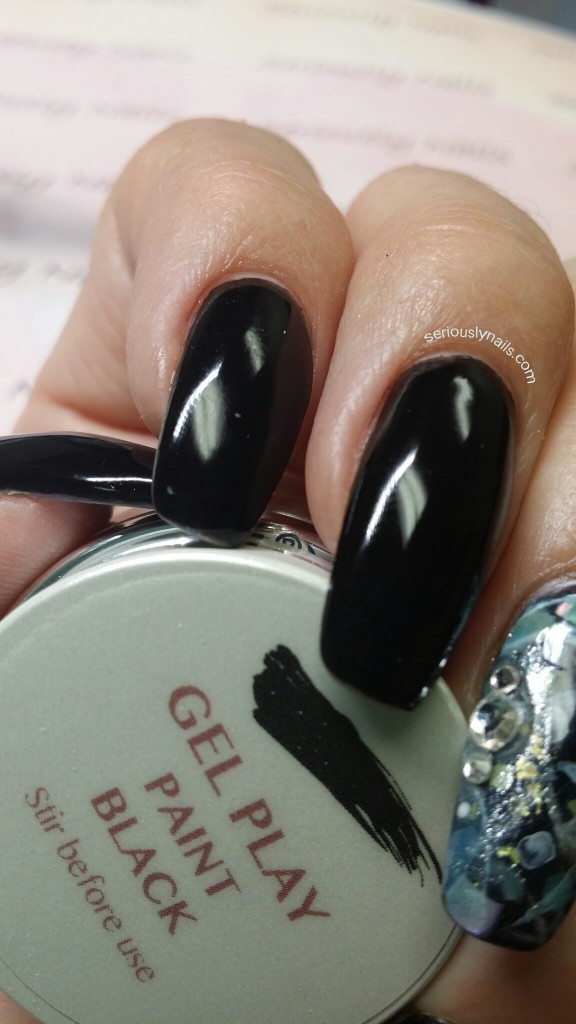 I love Gel Play from Akzentz because it is a super highly pigmented. And it is very viscous. It stays where you put it (unless you have huge globs of it!) as you can see by my Palette. I travel with this palette and all the colors stay where they belong!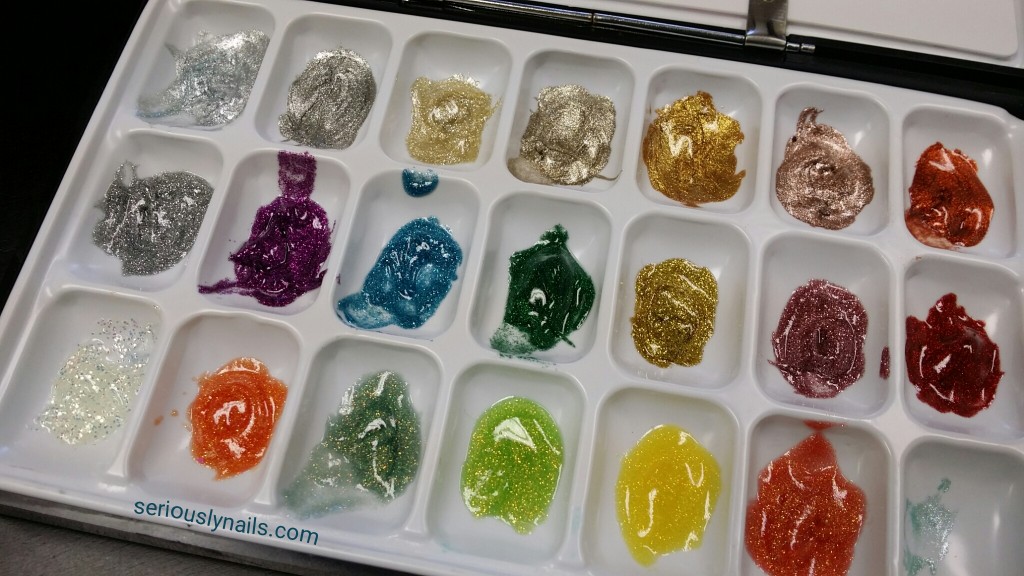 Since I needed such a little amount of color to cover up my minimal growth, I simply buffed down the edge with a 240 grit soft buffer, cleaned them, applied base coat and cured it, then using a synthetic gel brush applied one good coat of Akzentz Gel Play in Black.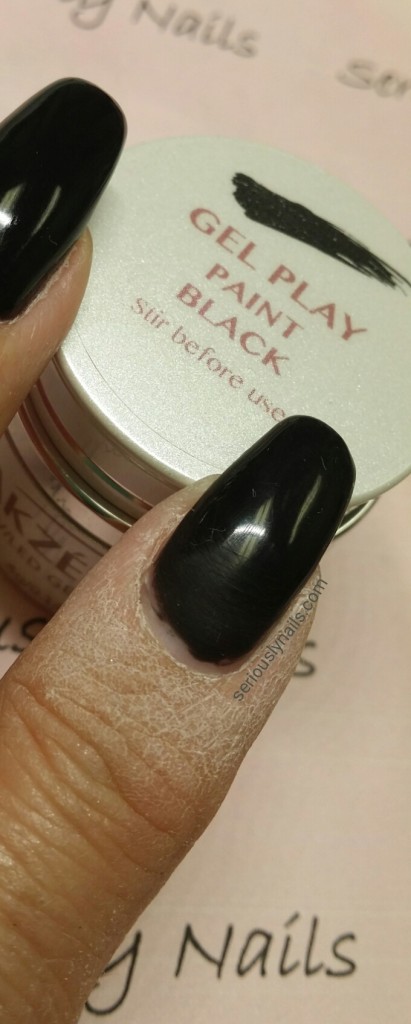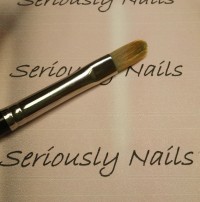 And the final look worked out perfectly! You can't even really tell that I did this little mini fill with Gel Play colored gel!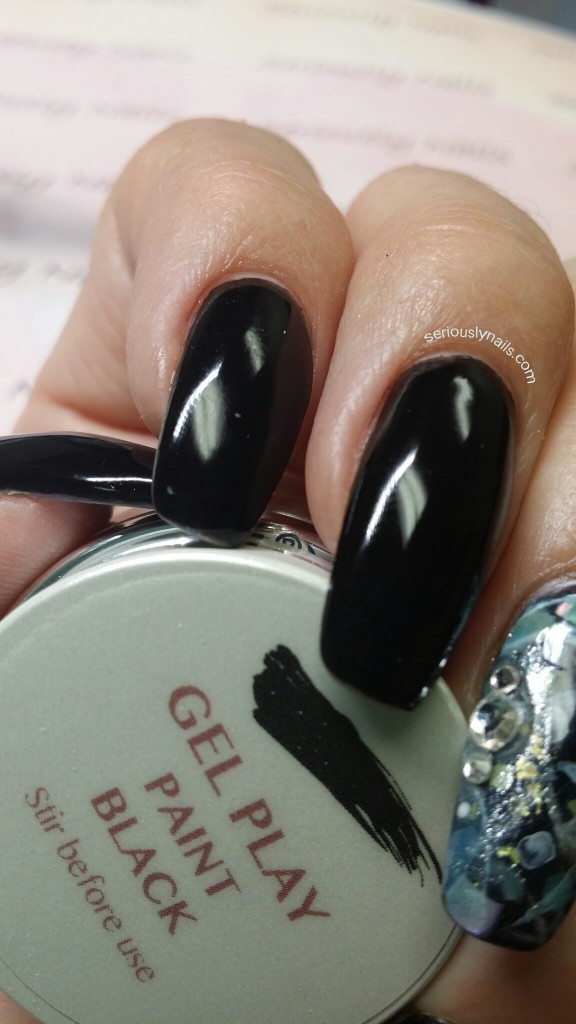 Another thank you to Akzentz for having great professional user products to help us stay looking professional!