Well, actually, I was ready yesterday but I had to jump on a plane before I got to post it.
It actually worked out for the post today though.
Yesterdays prompt was Ornaments. I had SO much fun making these babies! I used Akzentz powder (gel play in Opal) to create these 3D effect ornaments.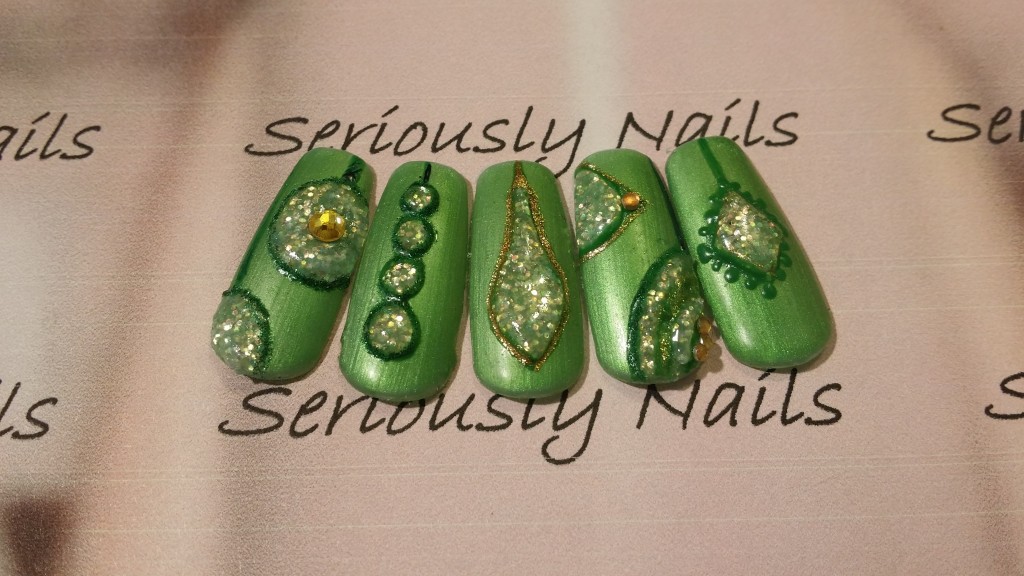 I hope you like them. I outlined them in Gel Play colors of green sparkle and vintage gold for some definition. The back ground color is from OPI, "My Gecko Does Tricks" with a matte top coat by OPI.
There are so many talented artists out there taking the time at this busy season to share their creative genius with nail art. Come join the fun or just watch here or on Facebook at https://www.facebook.com/groups/500086953444794