It seems that this design that my client found on social media is taking on a life of it's own.
This could be the Darling nail art design for the season. My cliebt sent me this picture in a text so I have no way of know who the original artist is. My apologies for not being able to credit it to the right person.
And my interpretation if it!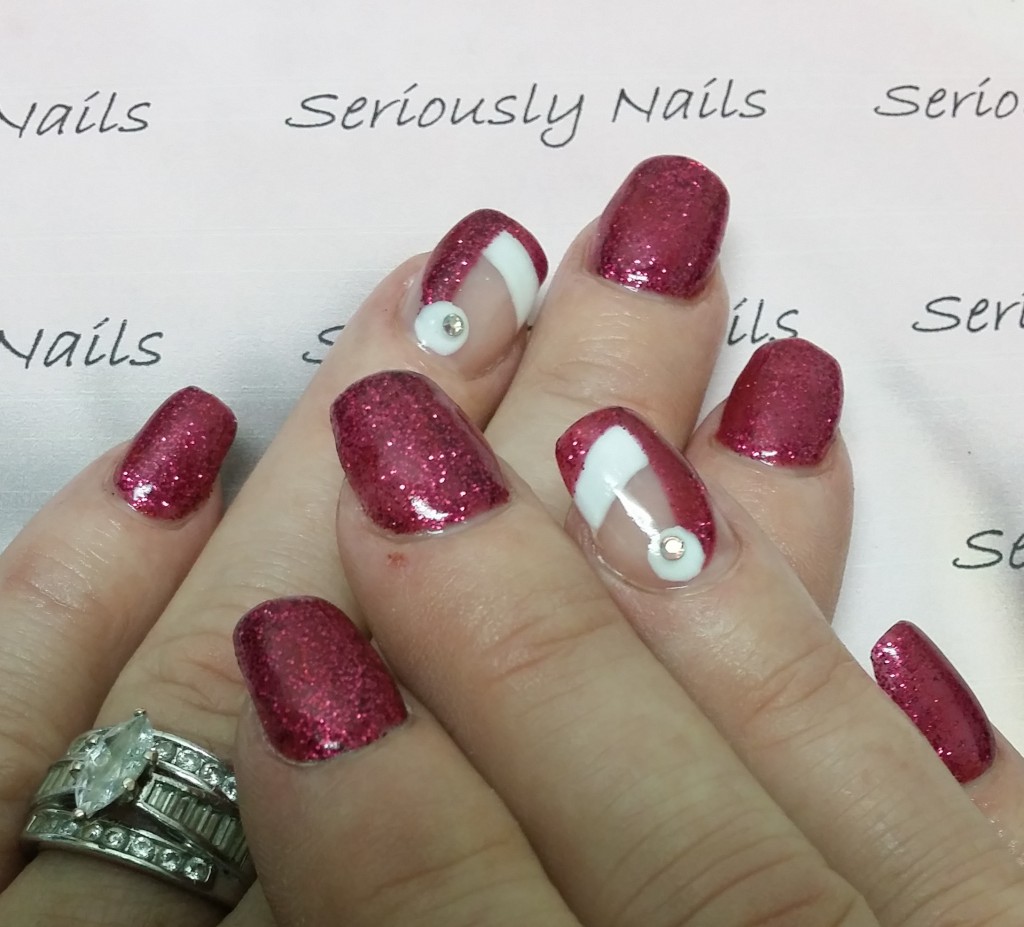 My new nail friend from Rhode Island, Lisa C!!!!
Lisa used the new Crystal Pixie Dust from Swarovski® in her design. Love that effect! Follow Lisa on IG at https://www.instagram.com/lisaluvsnails/
Have you done this nail art design yet this year? Let me see what you have done! Tag me on IG or Facebook at @seriouslynails
It will be fun to see everyones work!