Now this was fun for me. Although I have never seen the actual movie (I will have to download it soon now) I looked online for inspiration.
This was fun for me because I have never made barbed wire before and I like how it turned out!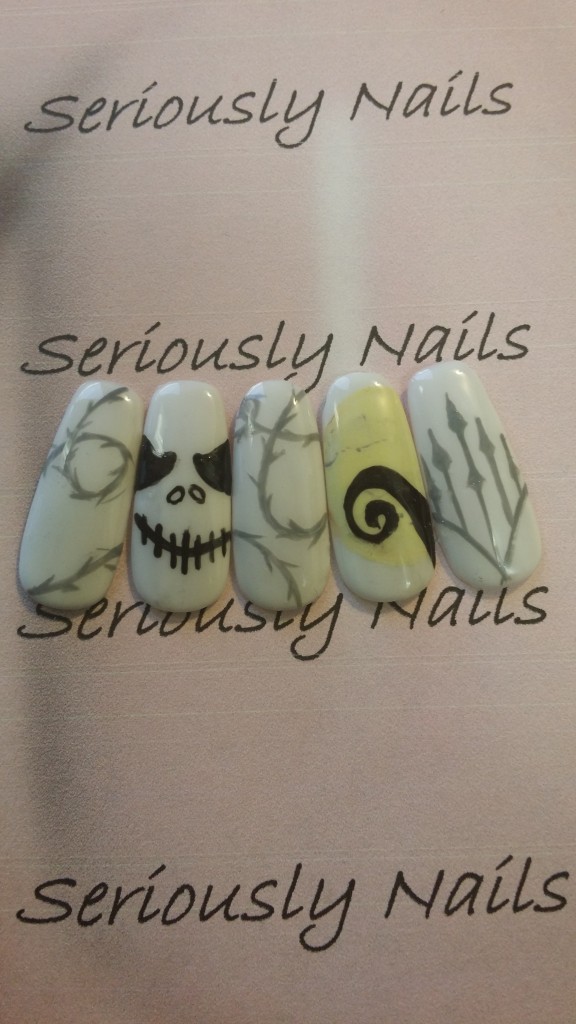 What do you think? I used Akzentz Gel Play to make the art itself but I used OPI Alpine Snow as the base. (in gel as well)
You can see more work from the Challenge Your Nail Art gang at the links below!
PS. 2 more sleeps!