I belong to a couple of groups that have very talented artists in them. I am grateful to be apart of the groups so I can gain artistic talents through osmosis!!!! LOL
You can't fly with Eagles if you work with Turkeys right? That's why I am happy to surround myself with people I admire.
Anyways, on black Friday, I got in on a good deal from UberChic and picked up the UberChic working mat for a good price!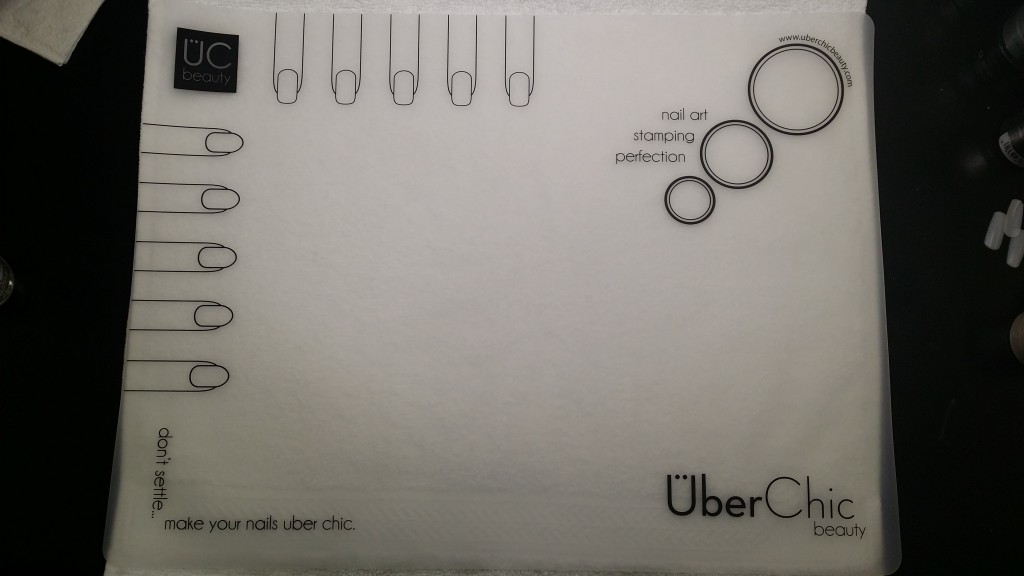 I am going to try to make some home made stickers, practice my one stroke and use it to draw our some art!
On Periscope yesterday, I watched Beth and Sigourney from Nails Magazine talk about New Years Resolutions (as well as other things). They came up with some good ideas for practicing and making yourself better. You can watch them here at https://www.periscope.tv/w/aVLhXDgzNDcwMDB8MUJkR1lwZGJYZ05LWJ2Ypfcyu4wsBNIrAQ02JgvSTyaWe4EiYGmfk_koRyzi