Just a note to let you all know that while I am working on building my store for Swarovski® Crystals, that page has temporarily been taken down.
Now, I know a lot of people are excited for the new Crystal Pixie and still want to purchase it.
And although Cute Mood has been sold out (I have a order in to restock) I do have a few boxes of Crystal Pixie in the remaining colors at the introductory price of $24.95 each.
Deluxe Rush
and Classy Sassy!
Special pricing is $24.95 per box plus $5.95 shipping (no matter how many you order) in the USA. If you live outside the US, I will be happy to find out the shipping cost to where you are and add that the the cost of your product.
Let me know via email  (info@seriouslynails.com) if you are looking to purchase these and in what quantites and we will go from there.
I also have, at special pricing, Crystal Katana's for $20.00.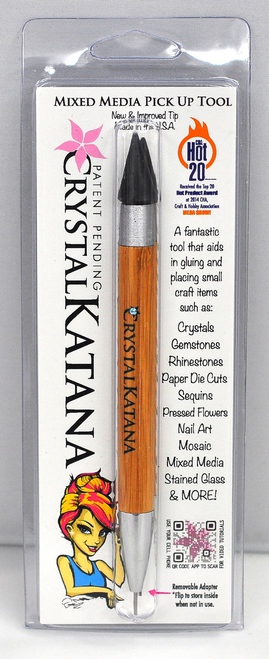 And Bling on for the perfect application! $13.95
Thanks in advance for your  patience!