Well, Hello my pretty is all I have to say about this nail that I created today!
I added Crystal Pixie in "Cute Mood" into my gel nail extension and then I added some more under the nail before adorning the top of my nail with different shaped Swarovski® crystals!
My signature move now is a big ole diamond under one of my nails. I saw this trick while at Crystal Culture training in Rhode Island. (Please forgive me I can't remember which talented gal it was right now but when I do, I will post it!)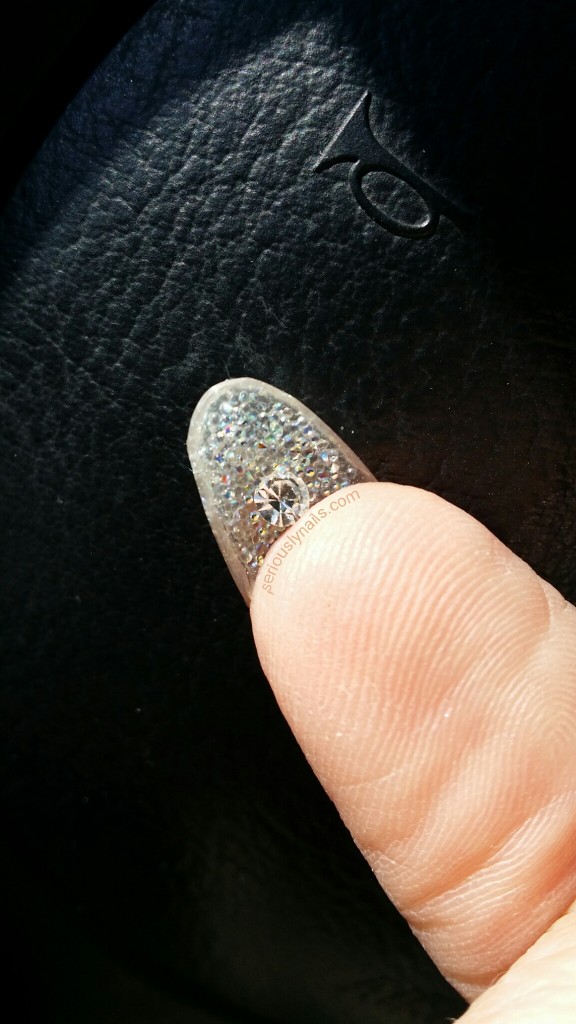 I love how the Crystal Pixie highlights that big ole shining crystal!
It is hard for my camera to capture the true exquisiteness of this nail. It is multi-dimensional and mesmerizing. (Don't worry I was at a red light! LOL)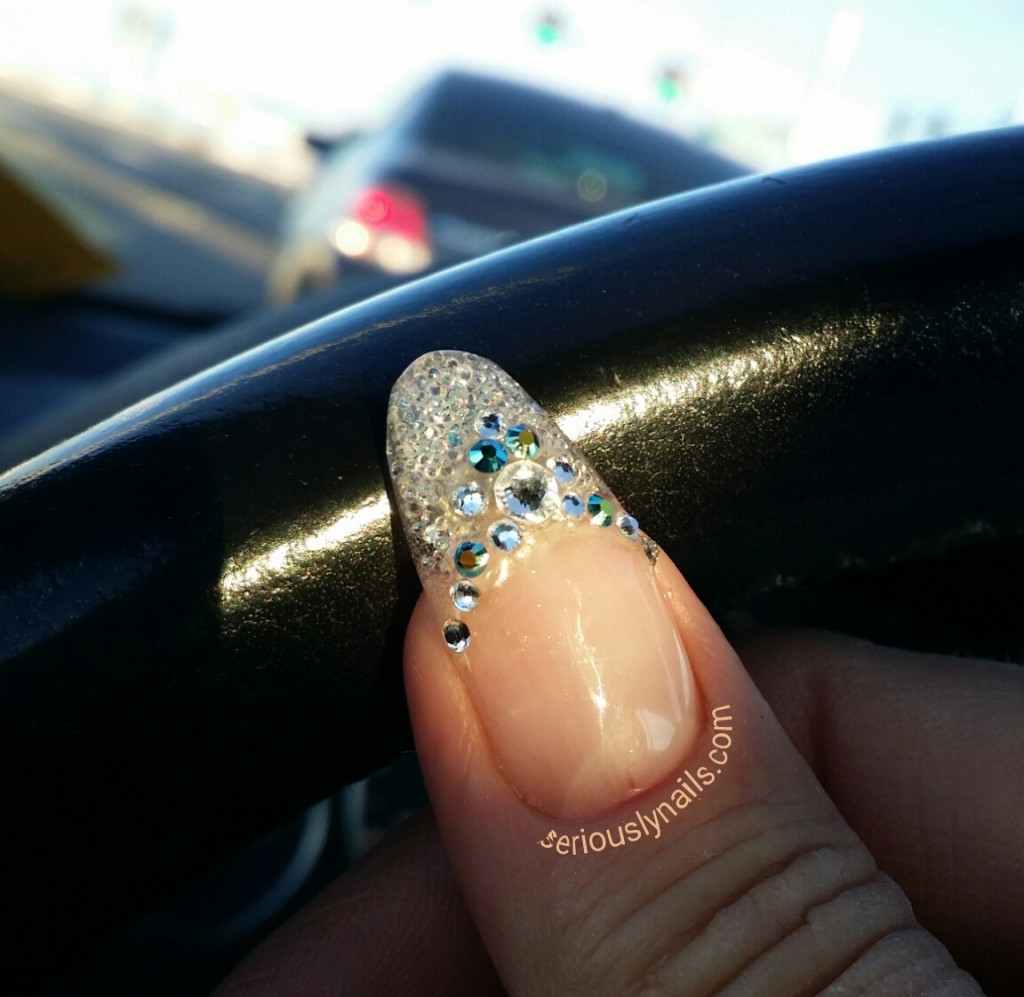 Had to share! Hope you like it. Let me know what you think.