Catchy title huh!

I picked up one of the new Hello Kitty Gel Colors by OPI while I was in Long Beach at ISSE 2016. "Let's Be Friends"
Those of you that know me, realize that I have a severe aversion to pink. Not that I don't think it's pretty, it's simply not a favorite of mine.
I love it in my friends hair, and in nail art, it is so pretty, and on Mary Kay's Cadillac, but it definitely does NOT look good on me! lol
I was shocked to see that I was drawn to this soft soft almost pastel pinkish white. Maybe because it has more white than pink in???
Or maybe the darned cute wrap that they put on the bottle top of the complete collection. Such great marketing on this one!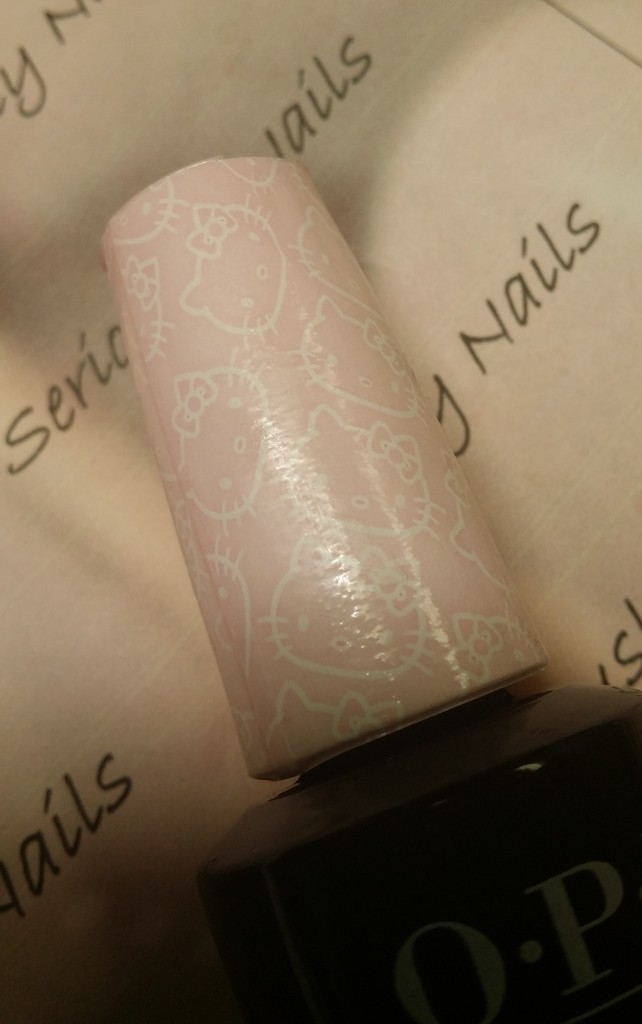 Gel Color application is so easy. As long as you have shaken the "heck" out of the bottle you will get smooth application. OPI Gel Color is simply clear gel and color pigments, so you really really really have to shake the day lights out of them to make sure they are blended well. Otherwise you will get streaky coverage and possibly what looks like shrinkage around the cuticle and free edge.
See how lovely and soft of a pink it is!
And then I remembered that I had picked up some neon Sharpies the other day as well. I didn't realize that they were fine tipped which made my job a little harder (just a note to yourself for the next time you get inspired while at the office supply store!)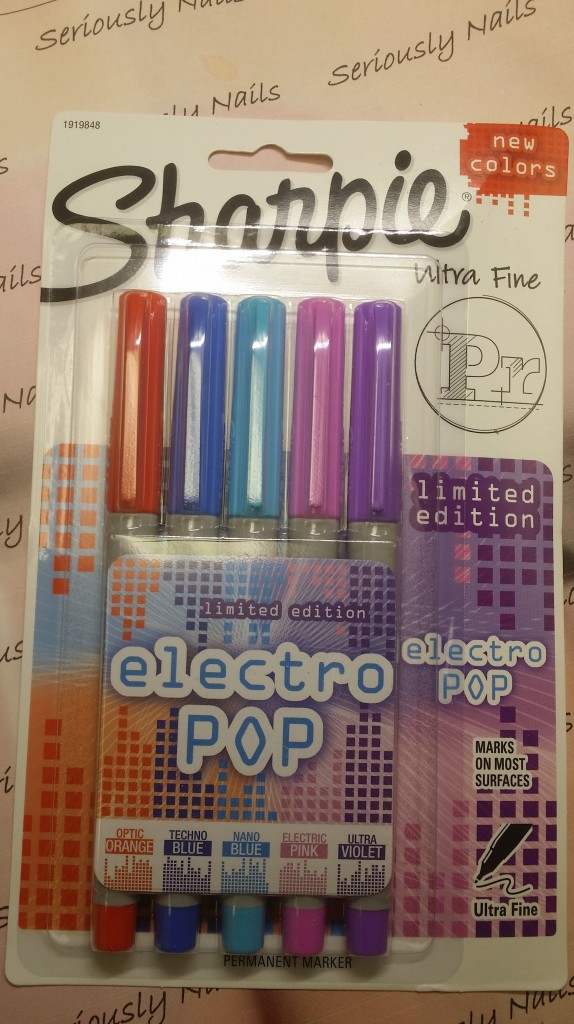 Honestly, I think I have tried this technique once about a million years ago, so I had to try it a couple of times before I realized that you can't spray the alcohol too close to the nail.
So here it goes….apply different colors of Sharpie onto the finished gel color nail.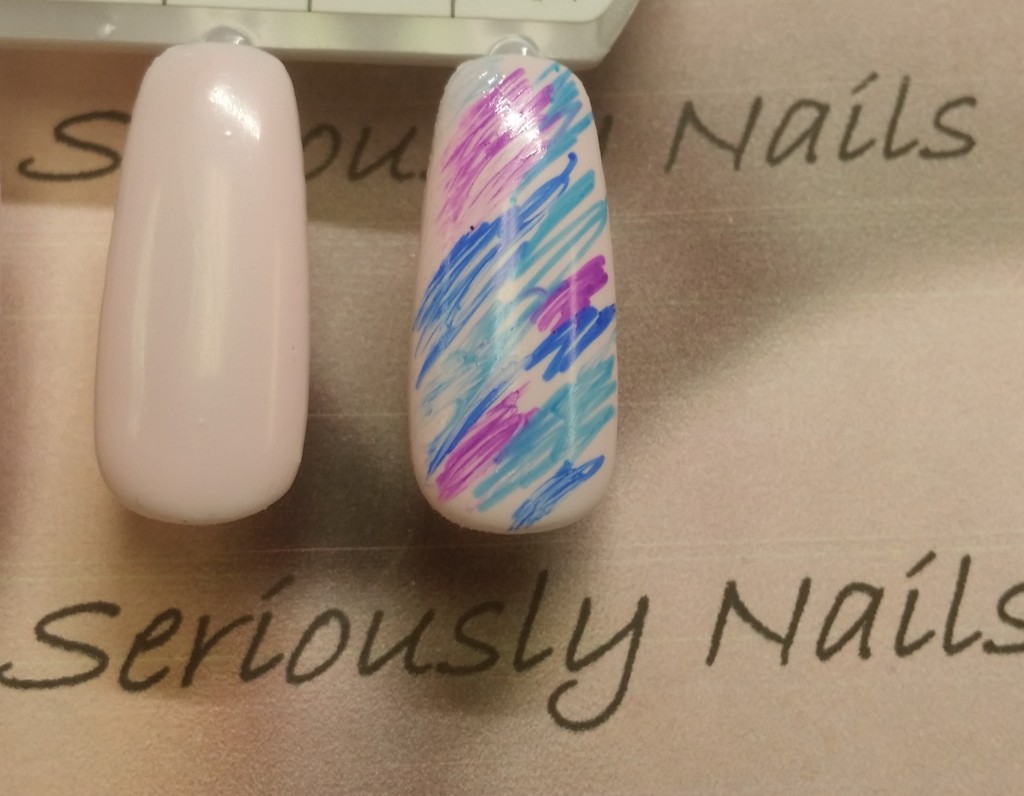 From a distance of about 5 inches, spray the nail with alcohol to make the Sharpie colors blend together.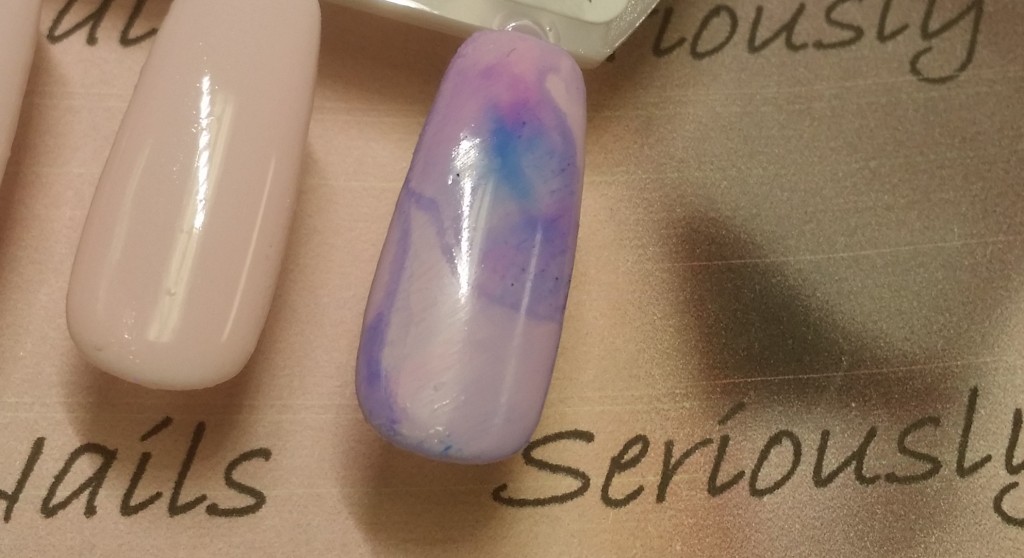 I kind of liked the look but thought since I was just experimenting that I would do a little bit of outlining with the Sharpie!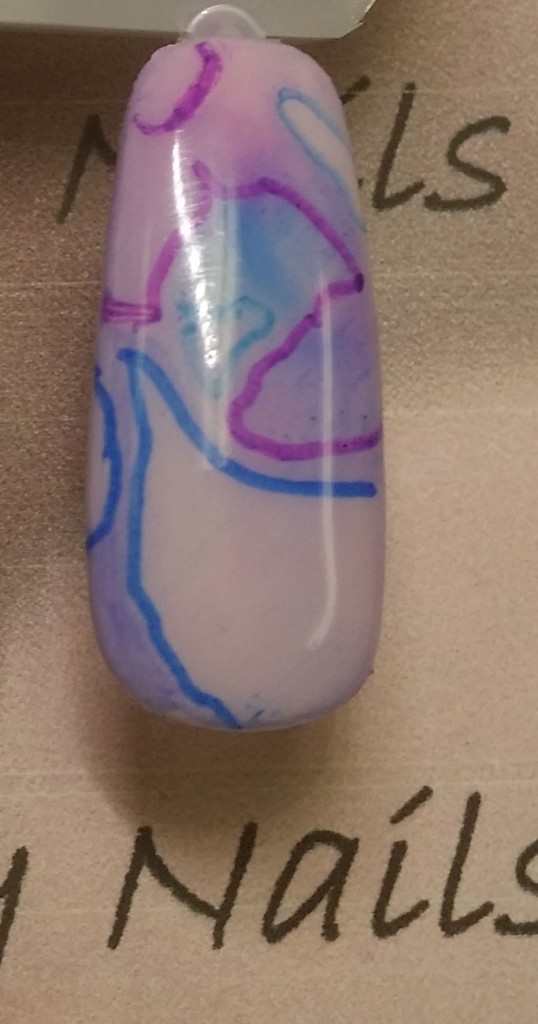 I finished it with gel color top coat and it looked OK…hemmm not too sure about the look but let's just see how I feel about it in a bit.
PING! Another idea to play with Miss Kitty & a Sharpie dawned on me. How about a french manicure look????
Here goes.
I applied the colors just at the tip. Sprayed it….
then used a pointed gel color brush dipped in remover, cleaned up the edges to form a smile line.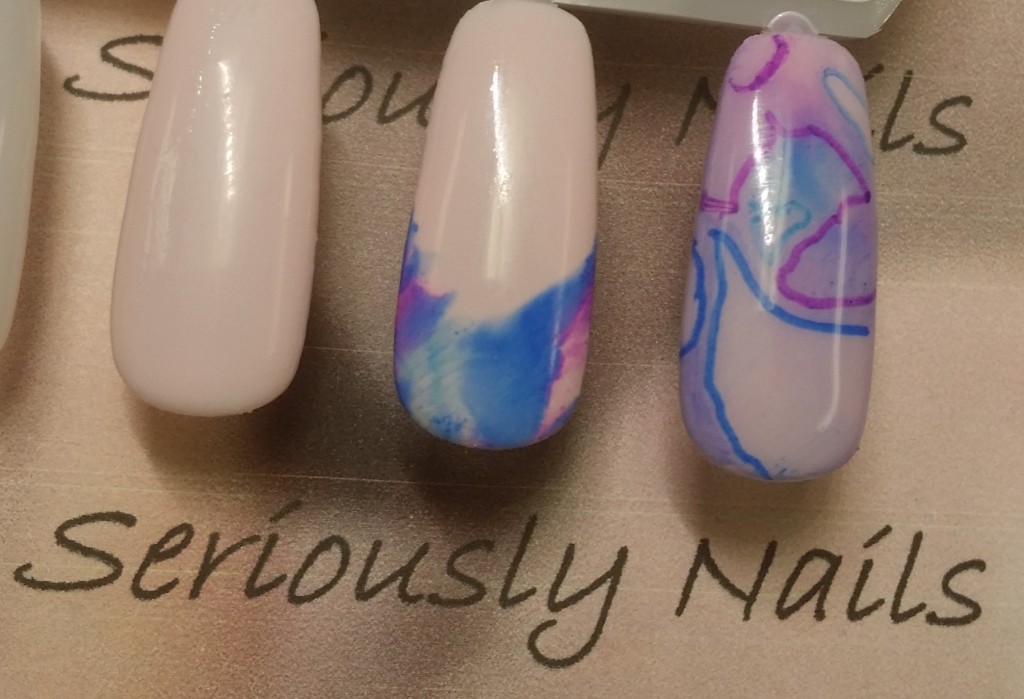 Then I added a light bit of the aqua blue.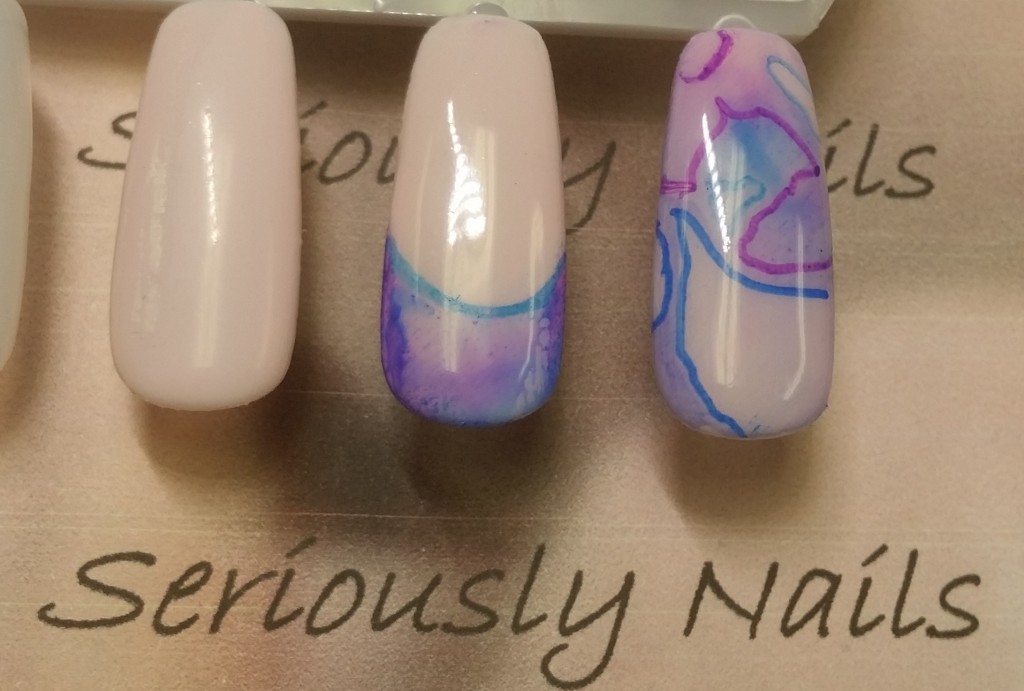 With the two designs beside one another and the plain colored nail, I can see a nice design coming out of it. You can see the difference with the top coat and how it "smooths out all the wrinkles!"
One final shot of the art I did with Miss Kitty & a Sharpie!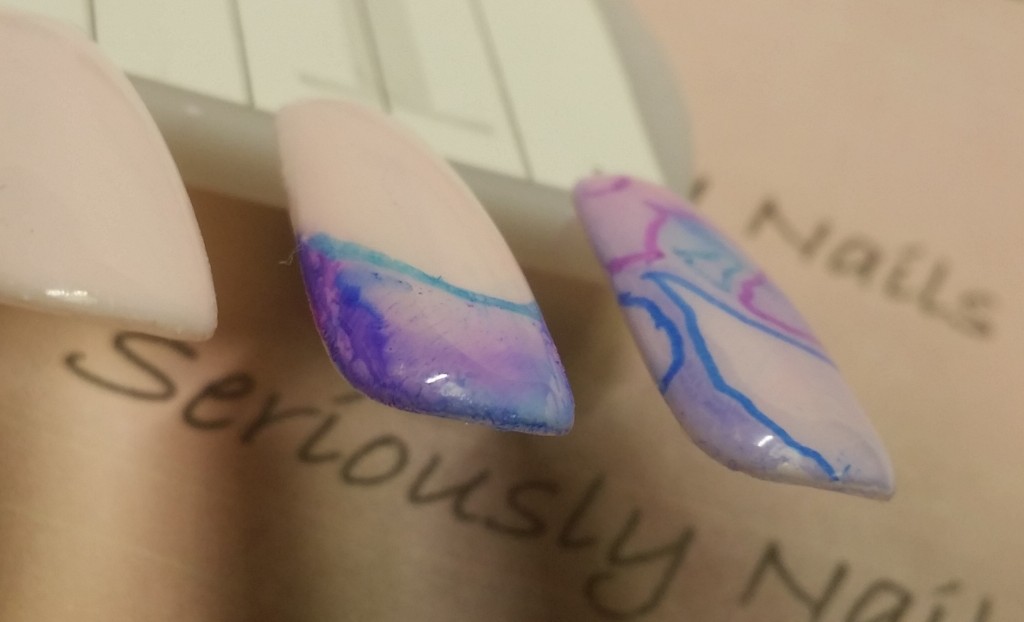 Let me see what you create with your Sharpies by dropping me a picture in a email OK?
Crystals…..I think it needs crystals! LOL
info@seriouslynails.com