I am sending a big Thank You to fellow nail enthusiat. Theresa on Instragram  @nailstampfanatic
The reason I was looking for help with stamping on nails is that I was really feeling like a nerd when I got a stamping kit from a online company. I could not get the darn thing to transfer the images from the template to the nail.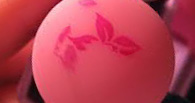 I originally thought, maybe I should be using a different or special type of polish.
I first heard about Theresa when Nanci from Lacqit had highlighted some of Theresa's work with Lacqit and her stamping abilities.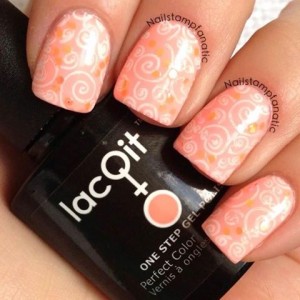 So when I couldn't figure out what to do I wanted to contact Theresa to ask what type of polish to use. As I perused her site, I found the answer in a really good post about how stamping (done properly) works.
I think that if you are looking to find out how to express  yourself well with stamping kits, please visit her @nailstampfanatic. Really good stuff.
The answer for my problem was that the "stamper" that I received had either been made too hard or had become too hard! It was nearly impossible for me to pick up the polish from the template with a hard stamper.
Theresa says that you need to have a squishy stamper end. Otherwise, you can't do it properly. It wont be able to pick up he polish from the template if it is too hard.
Makes complete sense to me.
Thank you Theresa for helping me feel like less of a nerd!