It takes a village to raise a child but only two nail techs to create these beauties! lol
Kathy from Couture Nails by Kathy came for a fill and brought her nail supplies and great ideas. We collaborated to create these bad boys!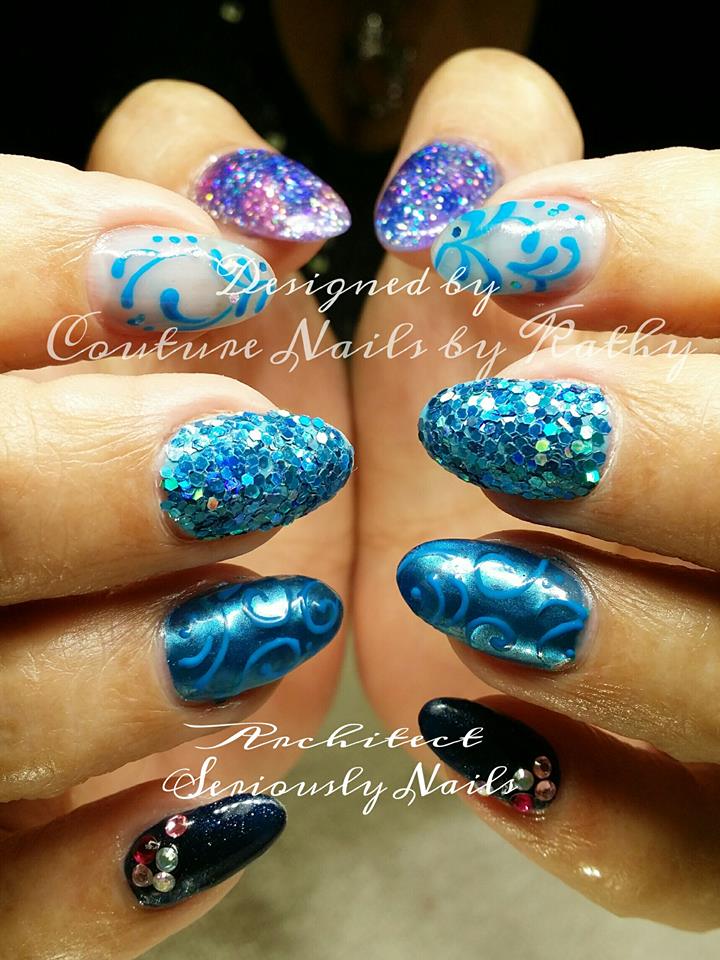 Thumbs are Sharpie over glitter embedded in hard gel, then sealed.
Pointers are swirls made with Gel Play by Akzentz and top coated with So Jelly tinted top coat by Profile Girls.
Middle fingers are Shellac topped with larger glitter sealed INTO clear gel top coat.
Mirror Effects Gel on the ring finger. We did her gel fill, then used gel to create a 3D swirl. Once we went over it with the Mirror Effect Gel, we realized it wasn't 3D enough, so went over the swirls with Gel Play after to give it more elevation! We both really like the effect that was created!
Pinkies are CND with Swarovski® crystals in dark and light pink and opal essence.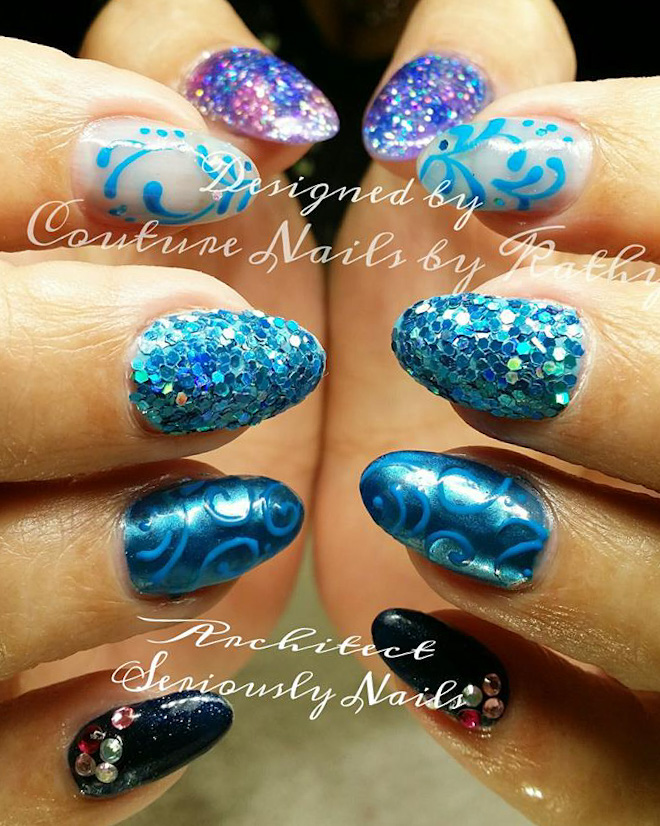 Total collaboration and TOTAL fun!
Links for these products, www.akzentz.com, www.profilesbckstage.com, www.cnd.com, and you can find Mirror Effect Gels from Tess at tesswalt@gmail.com
Swarovski crystals can be purchased at www.seriously-nails.myshopify.com