These were fun, fun, fun to do!!!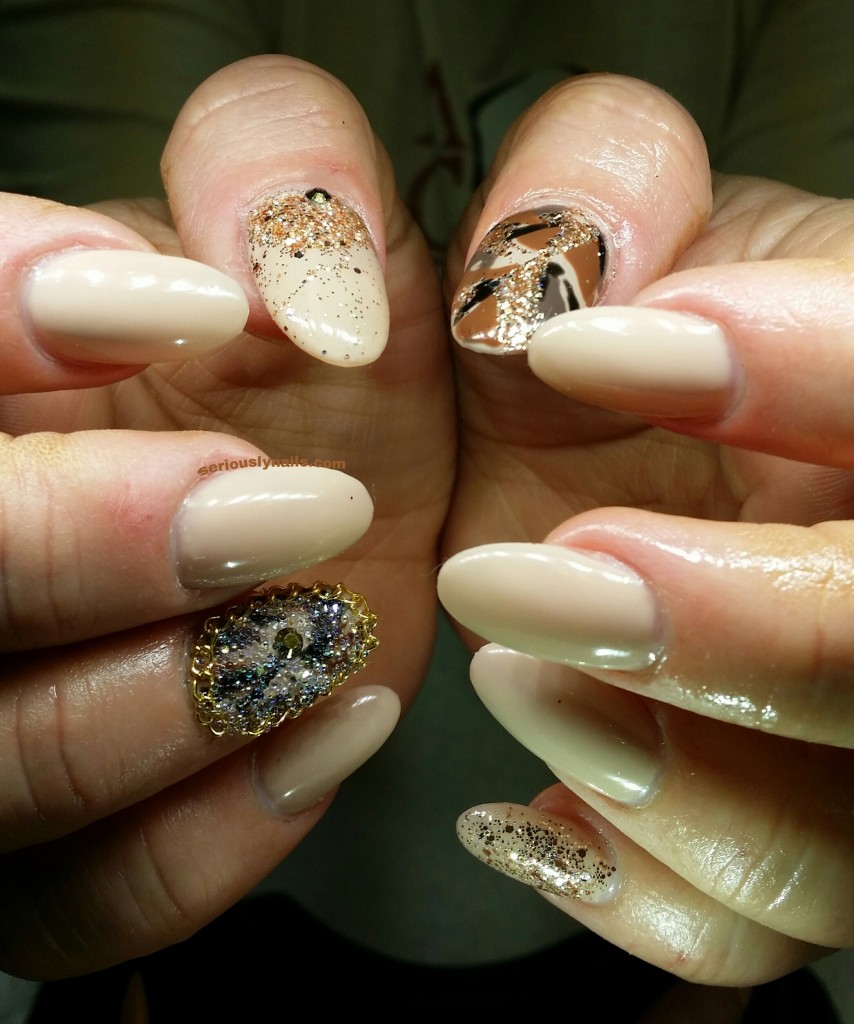 This lady's company is military themed so we thought it would be fun to do some "camo" themed nails, but let's face it, we are girls! So we definitely needed some sparkle of some kind!
And since she is so open to anything that I want to do, we gave her a "camo" nail, put "chain link" around it, added a "bullet hole stone" and loaded it up with "crystal pixie shrapnel."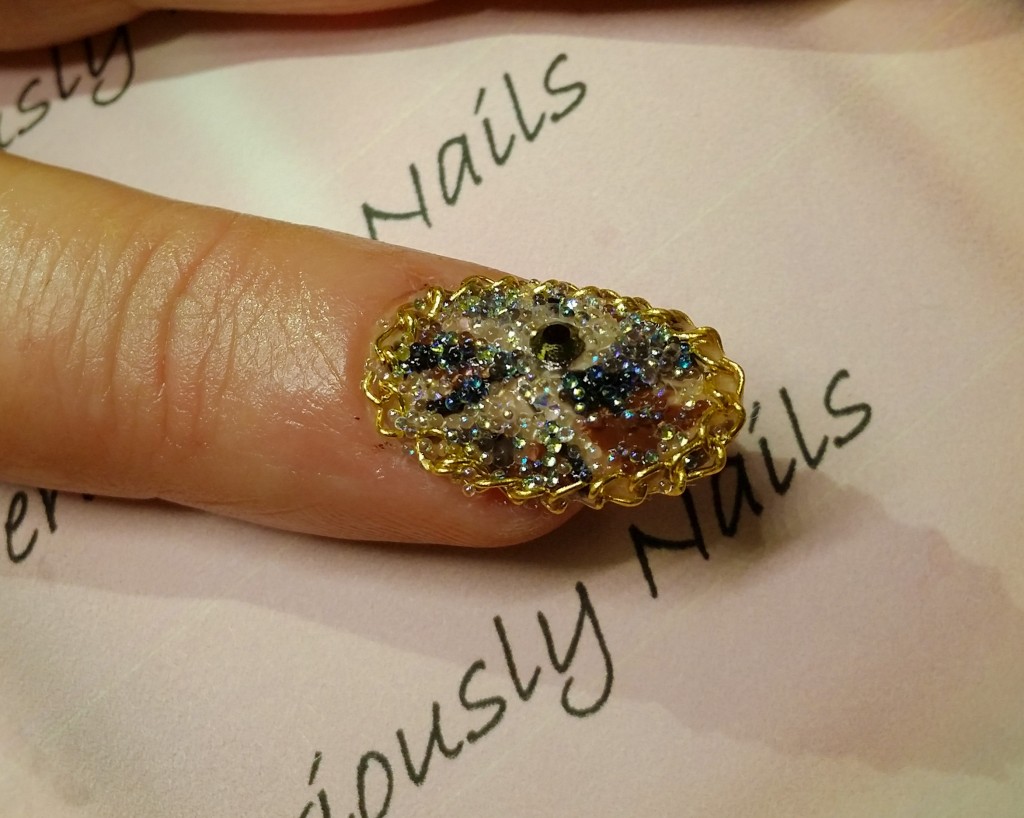 I wish that I had taken a full on picture of her thumb nail because I sandwiched the glitter between the gel color and Akzentz new Crystal Clear formulation in Options UV/Led Formula.
Oh and I added a signature under her ring finger with a pointed back Swarovski® crystal too.
So there it is, our "Camo Coutoure" Nails!