I got some exciting news from CND today about the Best Lil' Nail Show Texas. They are going to join in on the education (and fun) during the show held in Humble Texas, April 23-25.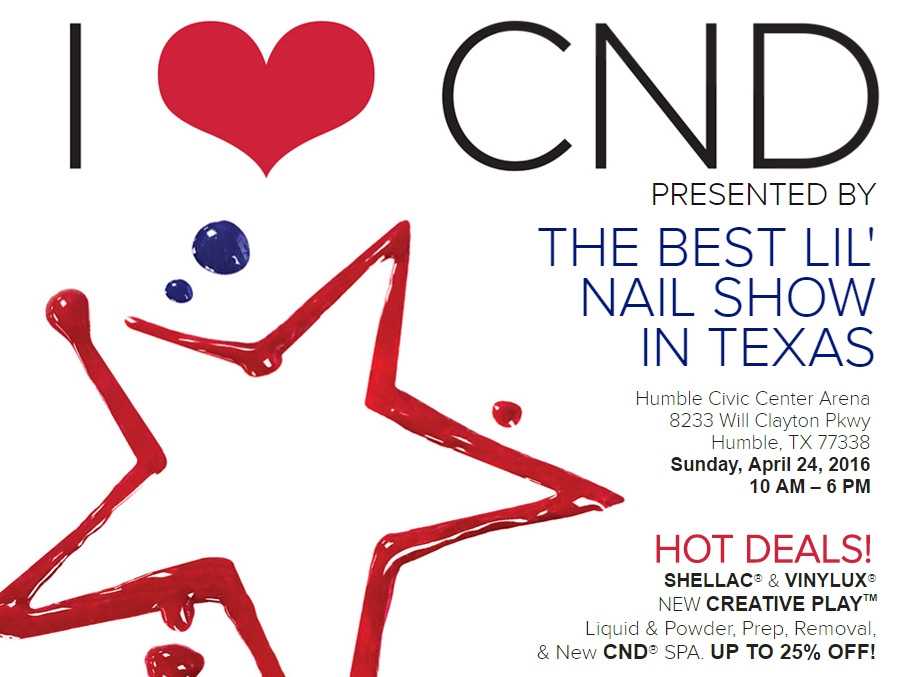 There are great deals to be had on the good old stuff that we all need on a daily basis like liquid & powder, plus savings on their new CND SPA line, and other deals amounting to up to a 25% savings.
There will also be demonstrations using the newest addition to CND's colorful line up, Creative Play.

Jan Arnold will be there along with two other fantastic people in the nail world. Vietnamese-American actress, philanthropist and Lifetime Achievement Awards recipient, Kieu-Chinh and this seasons winner of Nails Magazine Next Top Nail Artist/my fellow Canadian, Winnie Huang from Vancouver, BC Canada will be there to enrich the experience for you.
Things get even better with the deal that CND is bringing to the Best Lil' Nail Show Texas!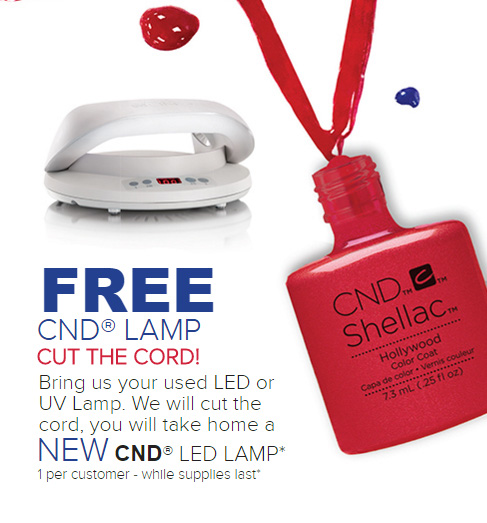 Yup, just bring in your old LED or UV lamp and they will give you a new CND LED Lamp. That's crazy! I recall being at a show (Premier Orlando) where there was a HUGE line up for this same type of deal!
Please note that the flyer states "while supplies last.
For further information on the show times, cost and other manufacturers participating, please see