I met a gal in California who has 33 years experience as a nail tech! Congratulations Liz…thank you for sticking with this industry for so long (and mentoring younger nail techs)
We got to talking about sponging on gel and if it could be done. I have tried it before with little success. But as we were talking about it, I had a thought.
You see the problem with sponging on gel is two fold. First, it is slippery and a bit sticky. Those things will make the gel either slide around when you sponge or leave "pits" in the gel polish.
Well, this is what I came up with. For ease, here is a step by step. After prepping the nail, apply base gel and cure. Once cured, lightly dab the top sticky to make it a little less wet. DO NOT completely remove.
Step 1) Load (lots of gel) onto your sponge in all three colors. Instead of dabbing onto the nail , with steady but light pressure, ROLL it across the nail to get good coverage. Cure.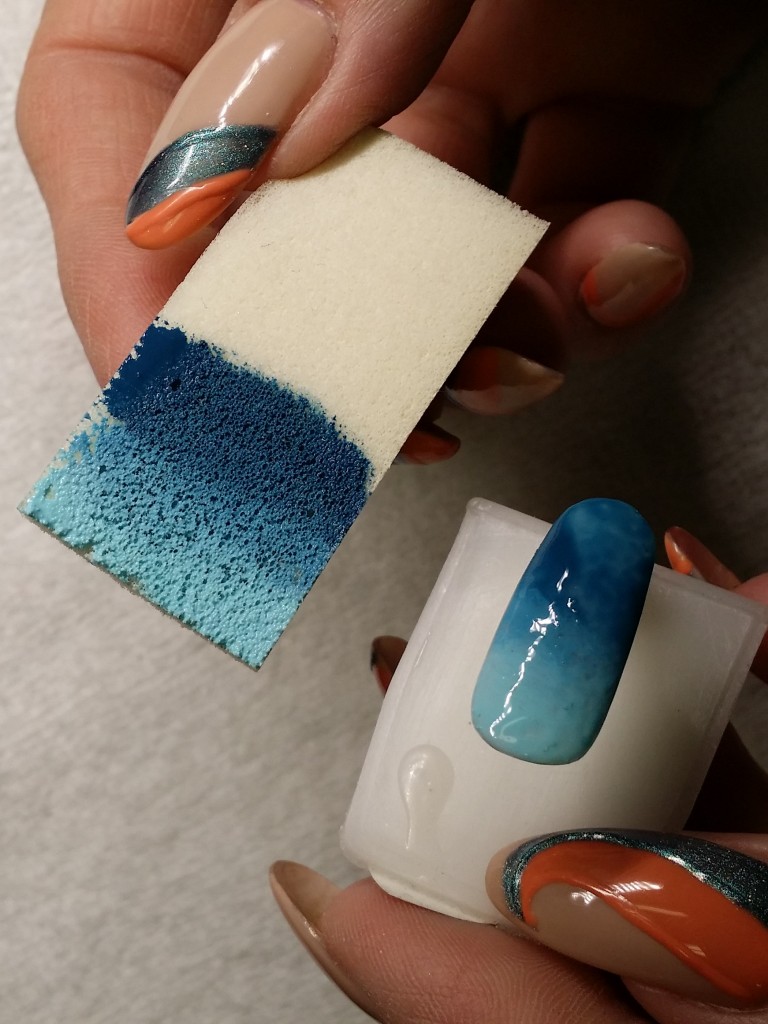 2) Reload the sponge with plenty of gel, and roll again. Cure.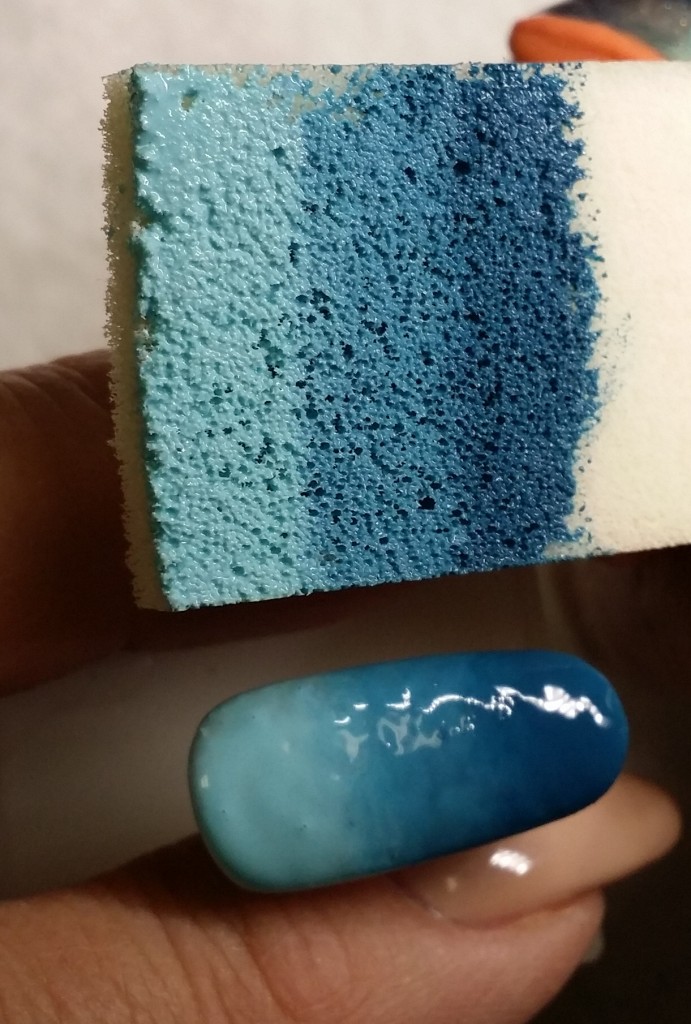 3) Wipe off the moist surface residue. Use a 220/280 Flex Buffer to smooth out the surface without removing the color. (be gentle)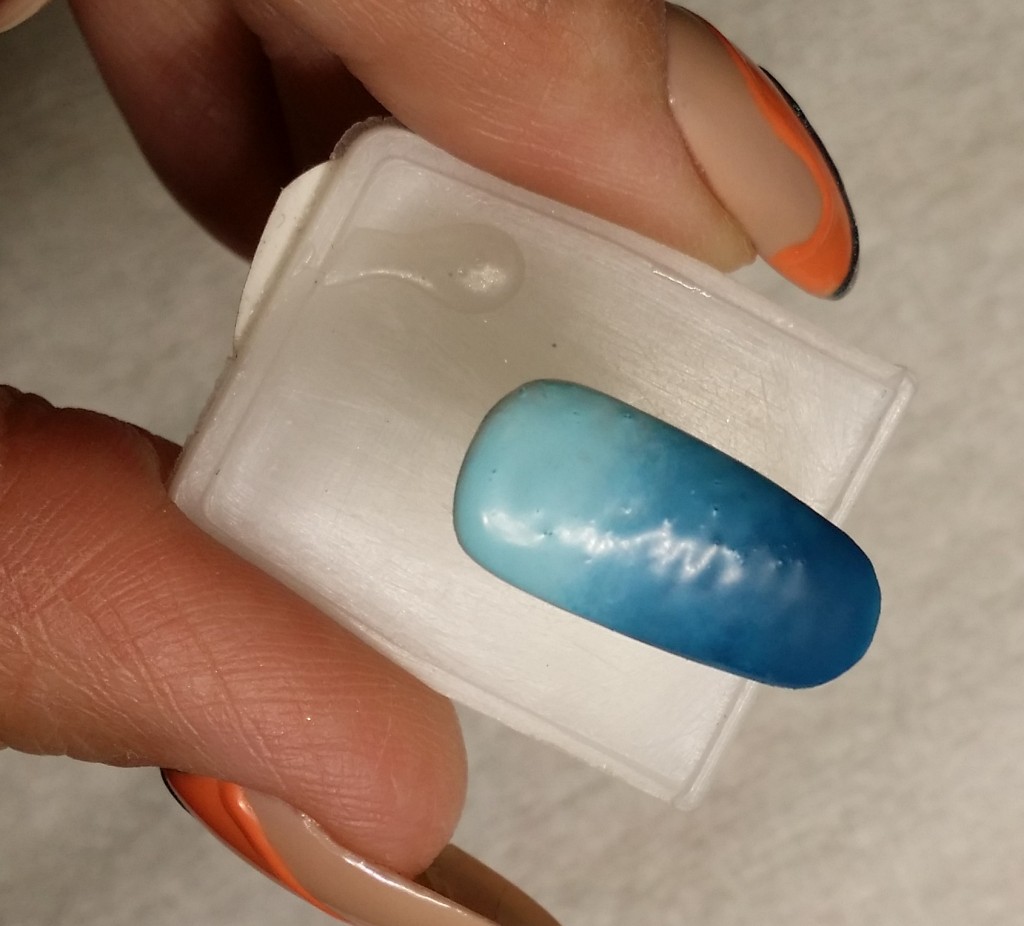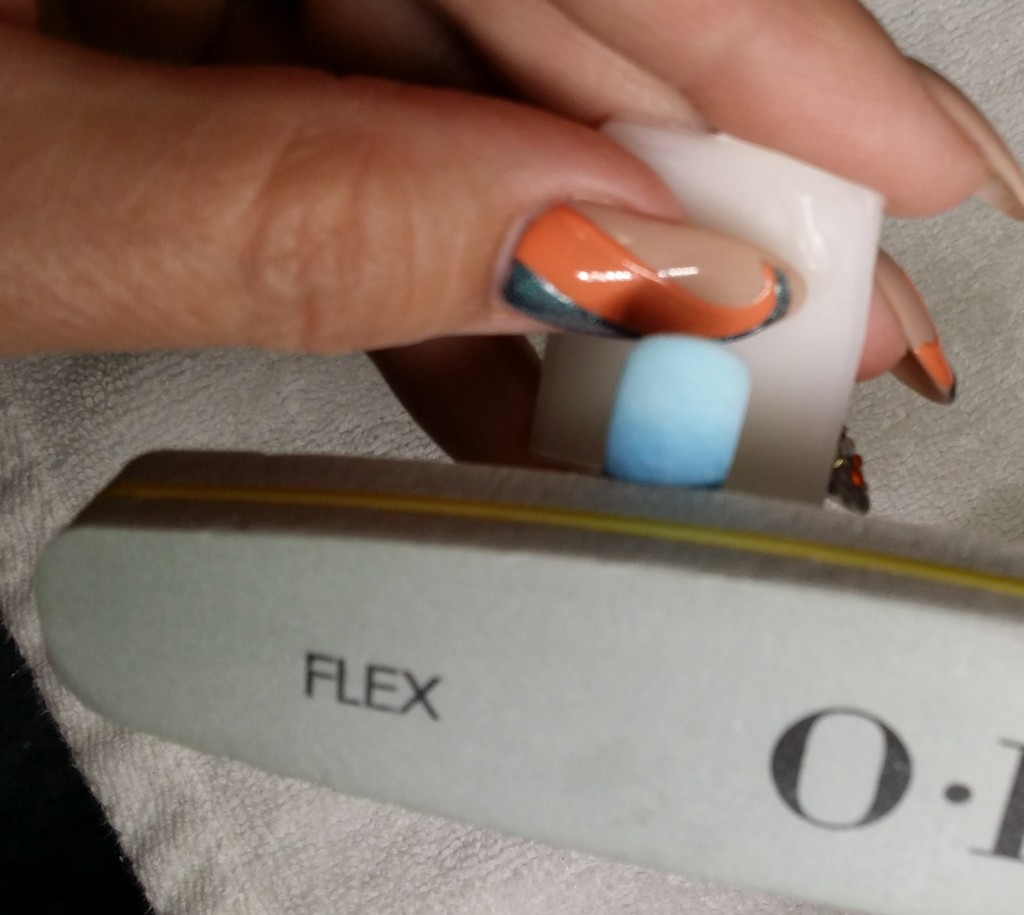 4) Cleanse and apply top coat. Cure. Apply a second top coat and cure.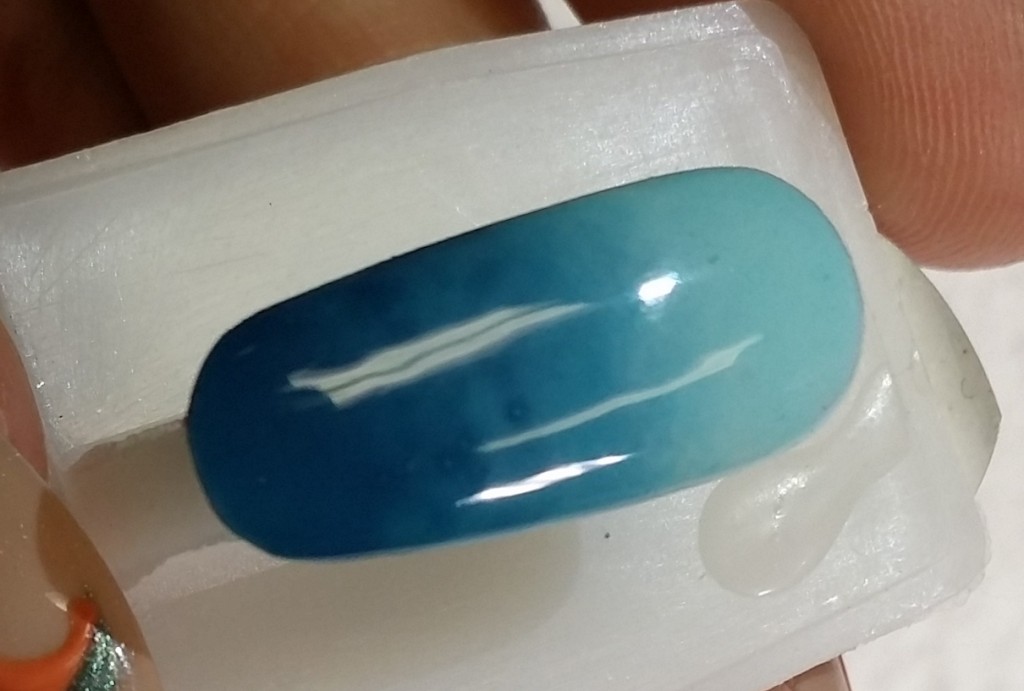 I would be really interested to see if you all have a good experience trying this technique. Let me know and share your pics with me if you want.
My email is info@seriouslynails.com or you can leave a comment in the section below.