I found it very interesting to find out from Nails Magazine Big Book that I am in a major percentile of nail technicians who have been on the job for more than 11 years!
And, happy to see that there is a surge in new nail techs coming up. I find that these newbies are creatively focus and produce some AMAZING nail art. (not that us seasoned tech's dont!)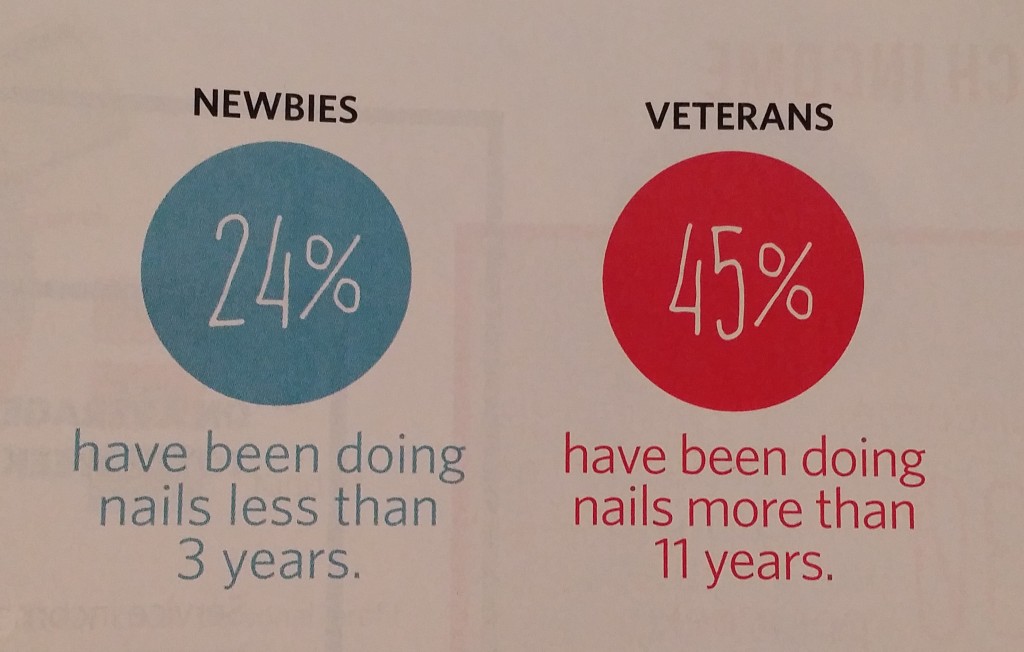 And even more proud of the fact that I am in the 3% that have been doing nails for 12+ years!!!!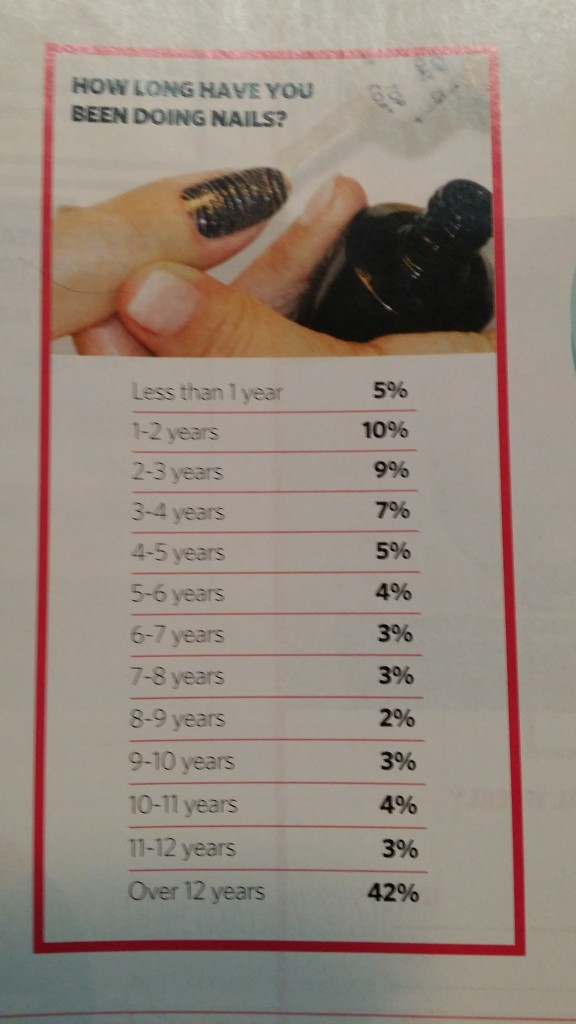 Hey wait, how is that possible since I am so YOUNG! LOL
How long have you been in the industry? What is your favorite part of it all? Drop me a comment below, I am interested to know!