My friend Kathy came by the other day with this technique that she found online. This is gel color 'blobs' that you pick up with a gel brush and swirl onto the nail, then cure.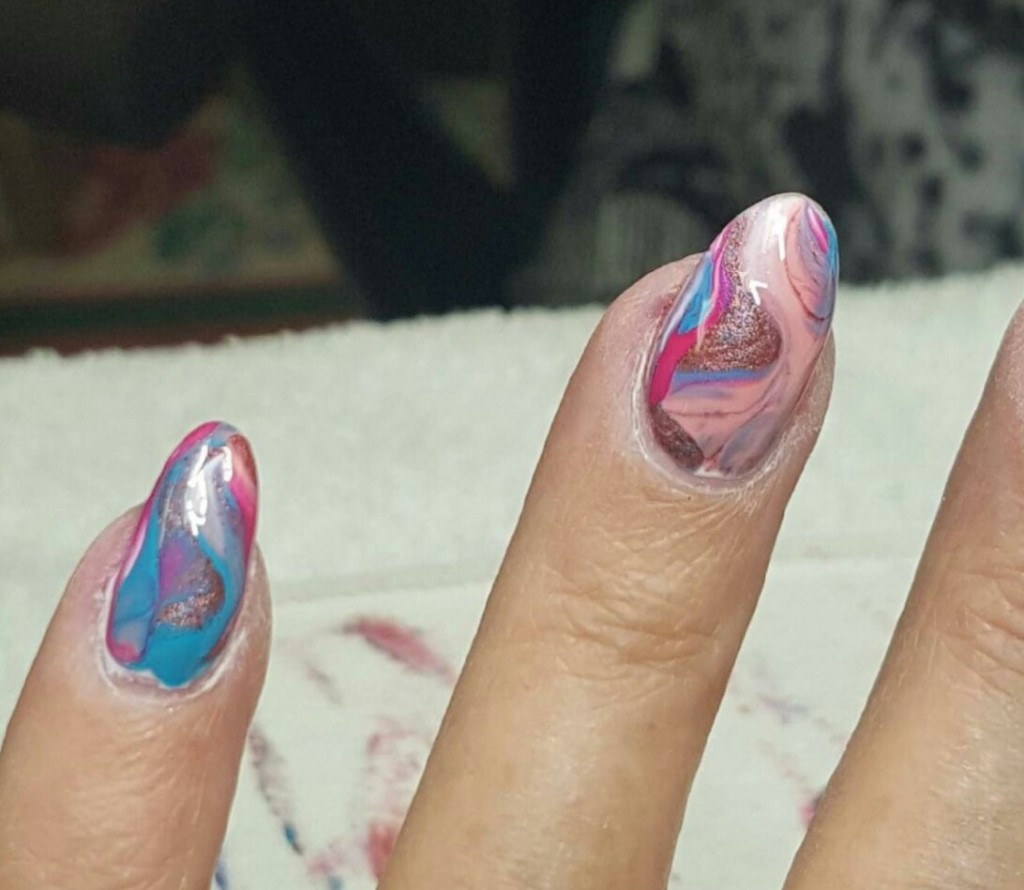 So, this is the final design that I ended up with!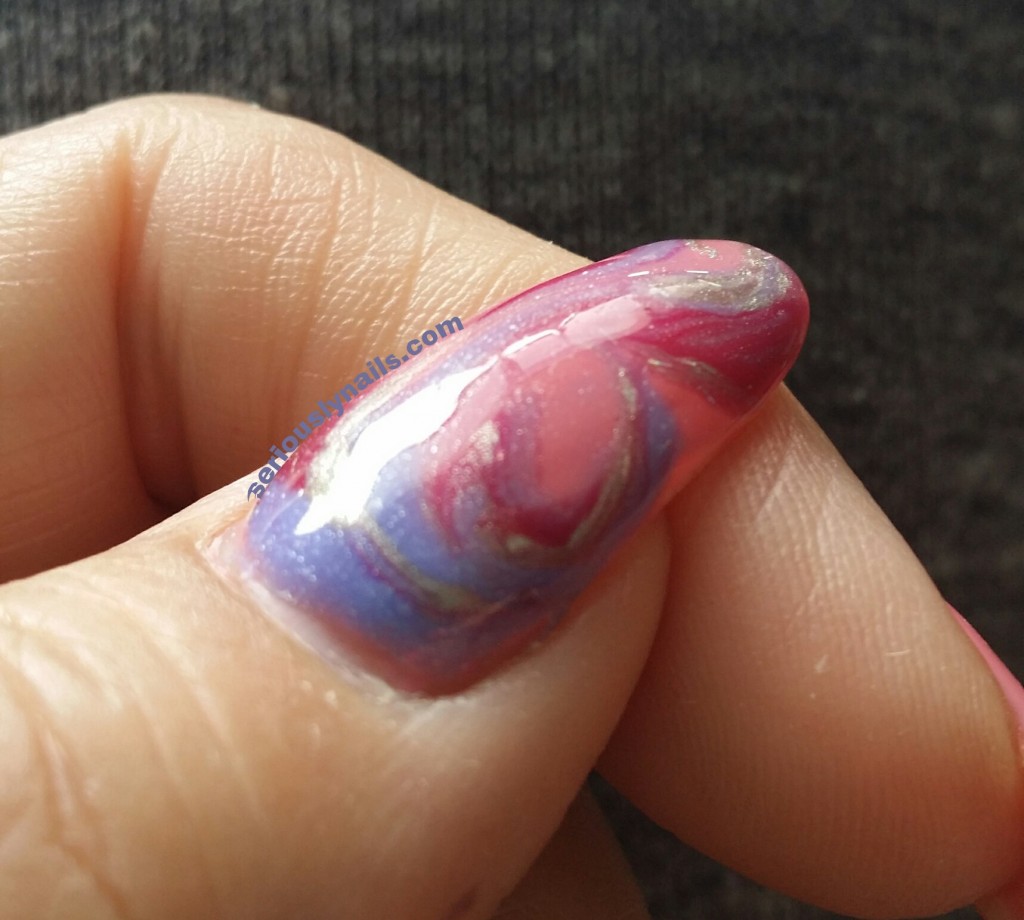 Of course I added bling!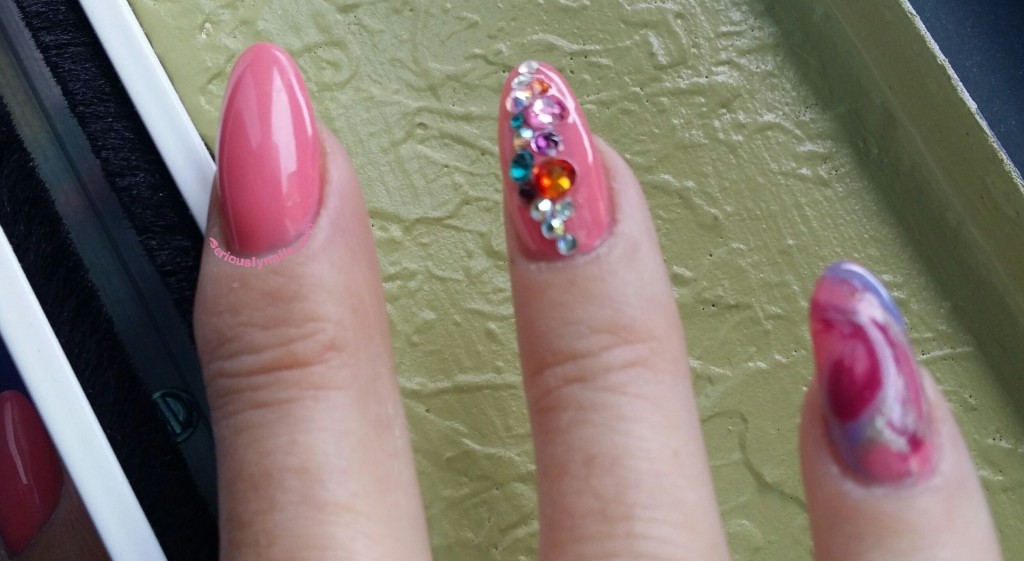 Happy Friday!