This IBS show is going to break my bank!!!! LOL I just got this information via Gina, from Akzentz!
We are extremely excited to announce that our ACE Educator, Viv Simmonds, will be coming to Las Vegas on Saturday, June 25th, 2016 all the way from Australia!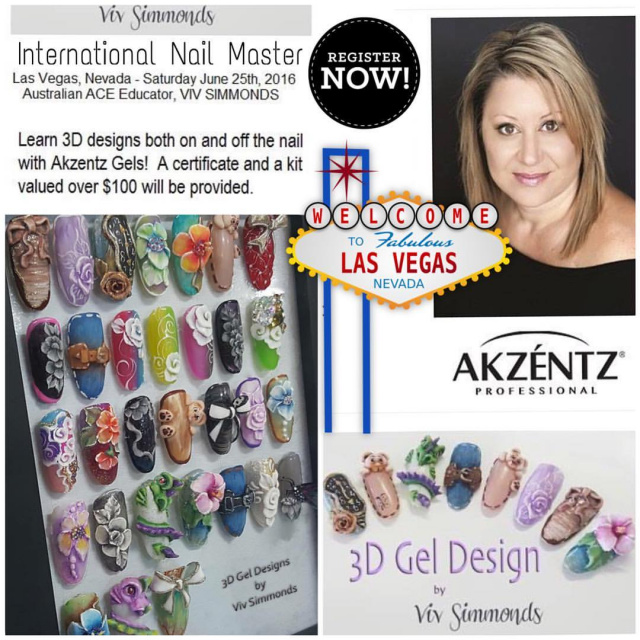 Viv Simmonds is the Director of VIVid Nils & Pure Bronze & Beauty and has over 26 years of industry experience. Winning 1st, 2nd, & 3rd place trophies in Asia, Europe, & America allowed for Viv to judge competitions and teach internationally. Now, Viv will teach you her amazing skills in Las Vegas!
Viv's class consists of 3D hands-on designs created both on the nail and off the nail – then attached. The 3D class fee is $199.95 and consists of over $100 of product to take home and a Certification of competition. Seats are limited so reserve your spot quickly!
Here is a link for the sign up sheet http://www.gelessentialz.com/catalog/item/6683357/10269060.htm