When I was in Orlando at Premiere, I had the opportunity to have some spectacular "jewelry tats" put on to try out.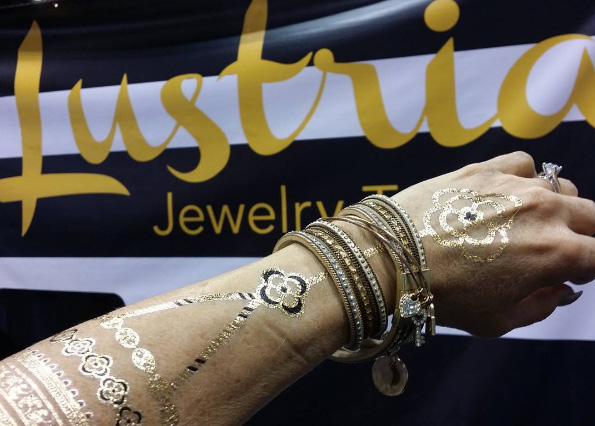 I loved them and had so many people stop me in the street to ask about them!
My friend had used them as nail art so I wanted to give it a try. Here is what I came up with.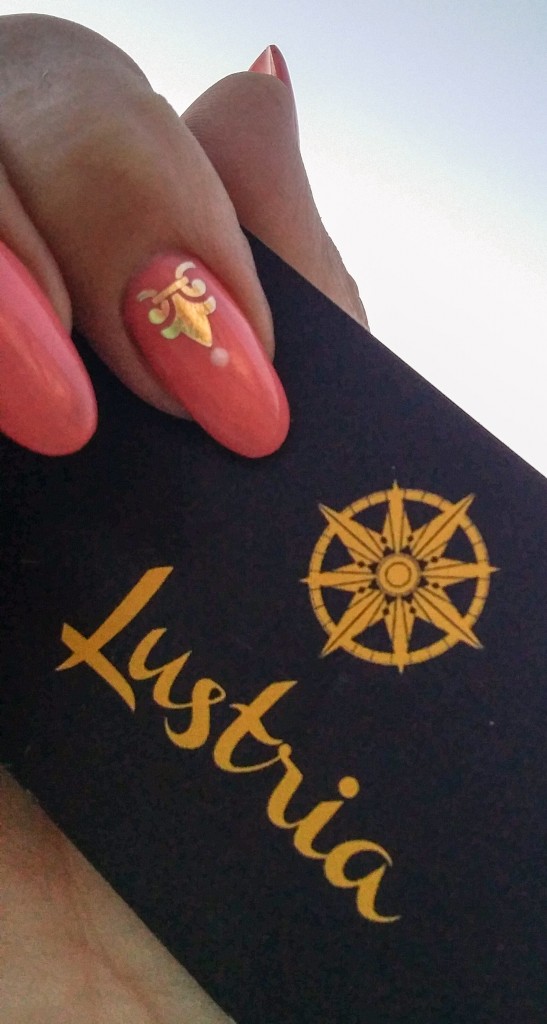 So easy to apply. Simply cut out the part that you want to use, remove the plastic backing and then wet the paper backing. Voila, it slips right off to revel the pretty and metallic design under it. I used a top coat to seal it in!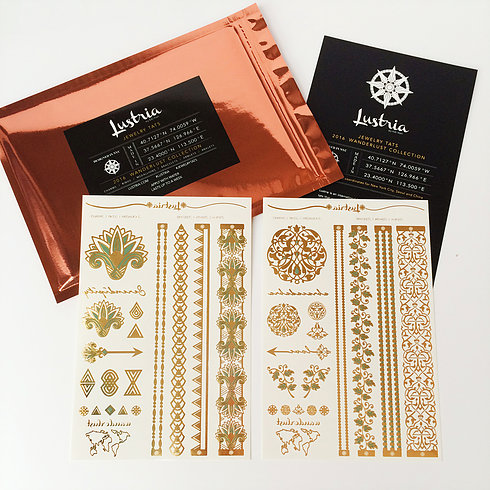 Check them out at http://www.lustria.com/#!how-to/pmzs1