For my second post about Las Vegas Nails, I wanted to show you the nails of this very nice young lady I met while we were waiting at the Social Security office.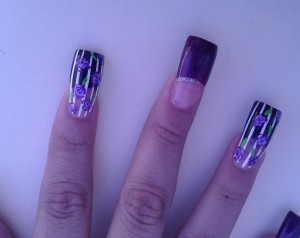 I tell you, people here in town love love love nail art! This gal had hers done by a lady in North Las Vegas.
I think that it takes some talent to paint on these little tiny flowers! Or….patience!!!!!!!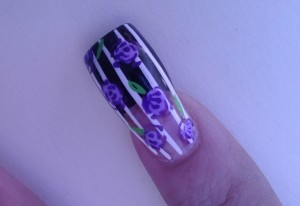 I also like the contrast of the black tip for the background, clear nail bed, and the white stripping!
I am going to figure out how to do those flowers!
Ha Ha, maybe I will learn patience too!!!!!
Happy Monday!