The newest crazes in nail art right now are metal (chrome) nails done with powders and holo nails done with powder.
The other day when I was having a nail play date with Kathy, she mention how cool it might look to see holo on top of chrome.
So this is what I did on my thumb nail….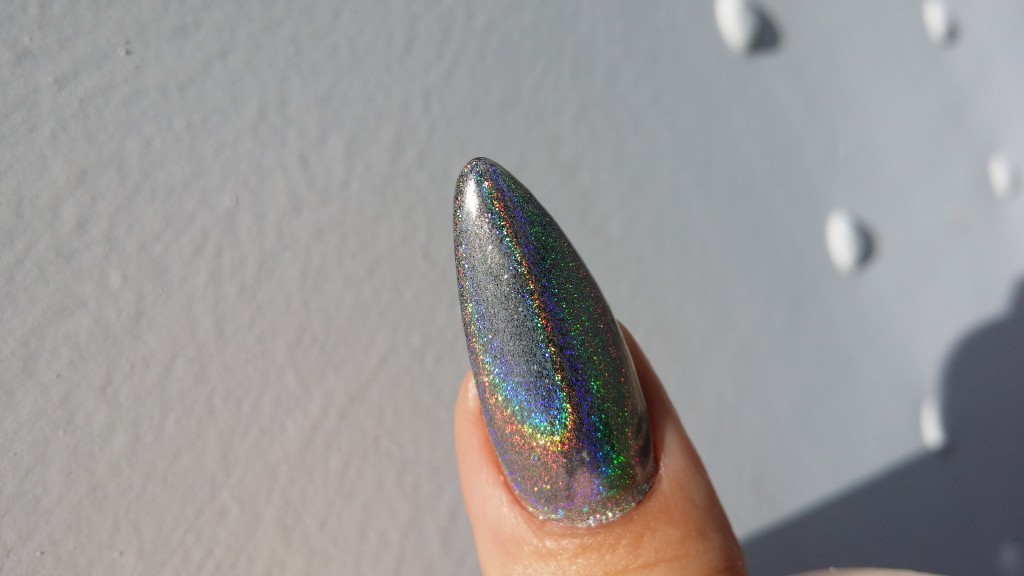 Super crazy right! I love it. Thanks again Kathy for another great nail art idea