These fantastic nails were done by Liz Morris from The Nail Hub. The base gel is Luxio and the hand painted designs were done using Gel Play!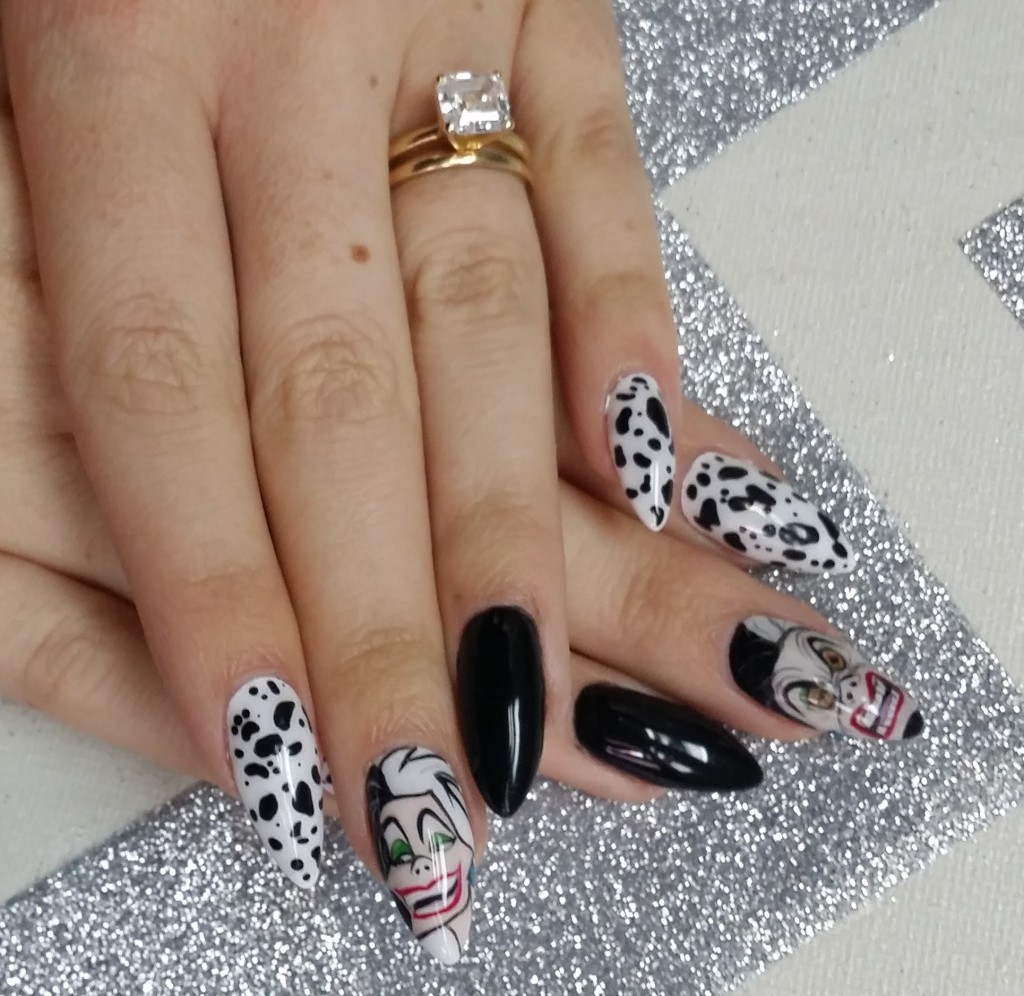 Bravo on a excellent depiction of 101 Dalmation's story! You can follow Liz at https://www.instagram.com/thenailhub/
Also, stay tuned for some very exciting news about Liz and The Nail Hub. You won't want to miss this post. It might just be the game changer your looking for!!!!