Kim ran into my little "shop" and was desperate for some quick attention.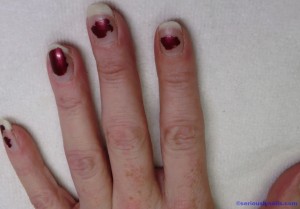 As a nail enthusiast, I couldn't let her go around with her nails in such sad shape.
She has beautiful natural nails. And normally she keeps them pristine, even though she is a dog groomer by trade!
She makes a lot of people jealous with her long nail beds.
I only had time for a quick little filing and some polish. I evened her out and we picked a color.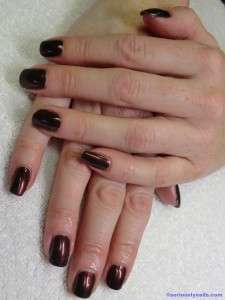 She is a red head so we chose my newest fall fav…."Muir Muir on the Wall".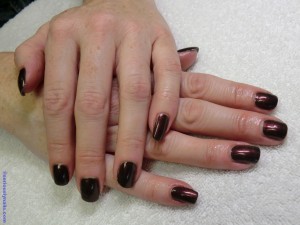 She was out the door in 10 minutes feeling much better!
Everyone deserves a little quickie once in awhile! And I was grateful to be able to make her feel good about her hands again.