In this ever changing world of nails, there are many ways to create great works of art and generate cash flow doing something that you love.
You can work in spas, full service salons, booth rent or own your own business. You can become a manufacturers educator or be a freelance nail stylist to the stars!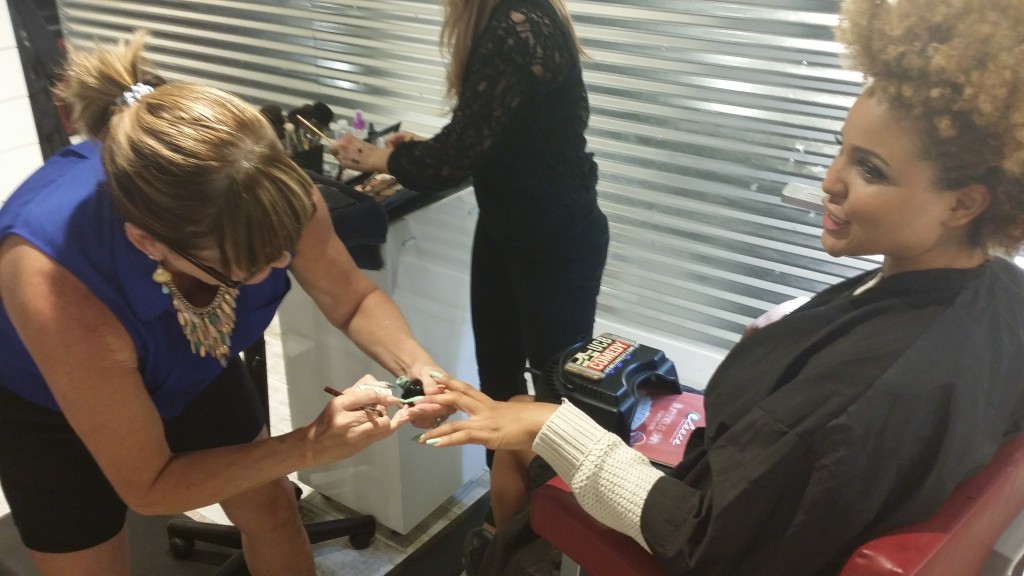 Another way to generate income while staying within our field is being offered by Liz Morris from The Nail Hub.
Liz is a licensed nail technician, educator for Akzentz and Liz is the distributor of Akzentz products for AZ, CO, NM, NV, UT.

Akzentz is a Canadian company that was founded in 1989, so they have plenty of history and for the last 27 years, their goal has been to provide nail technicians with the products, tools and support to excel in the professional beauty industry.
If you have ever met Elizabeth, you know her intense passion for elevating our industry. She believes deeply in proper training, and use of professional products. She also believes that as nail techs, we need to be good business people as well. She teaches business classes along side her work with Akzentz. She gave us a great business based Facebook Page to help us with the business of nails as well. You can find it at https://www.facebook.com/groups/SalonOwnersUnited/
Her territory as a Akzentz authorized distributor is large and as such she is looking for regional distributors to help get professional products out to professional people.
Elizabeth's partial mission statement is as follows
…to help educate nail techs of all ages and skill levels in a effort to create a more successful generation of nail techs' and to elevate the industry as a whole. 
Recently, Liz welcomed Amanda Bowen-Trujillo to her team for Nevada. She is based out of Las Vegas and is very excited to be a resource for not only products but also support with anything you or your salon might need.
So, if you are of like mind and if you are interested in joining The Nail Hub team as a regional distributor, contact Liz at sales@thenailhub.com
Contact information for Nevada professionals is Amanda Bowen-Trujillo at georgiesprofessionail@gmail.com