I was playing around with some nail palletes the other day and ended up with a cute this Koi fish!
I started with a black lacquer and a small pointed brush. I outlined the body.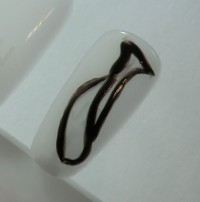 After I lined the body I added bright colors to sections of the body.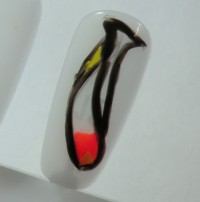 And to give more definintion to the little guy, I kept adding color in blocks.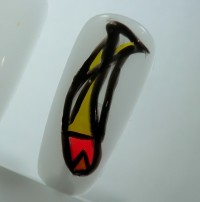 Then I added his little fins and some orange to add depth.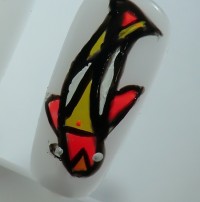 And finally a dot of orange, some white for eyes and a top coat to finish.