A little nail art for Tuesday's post!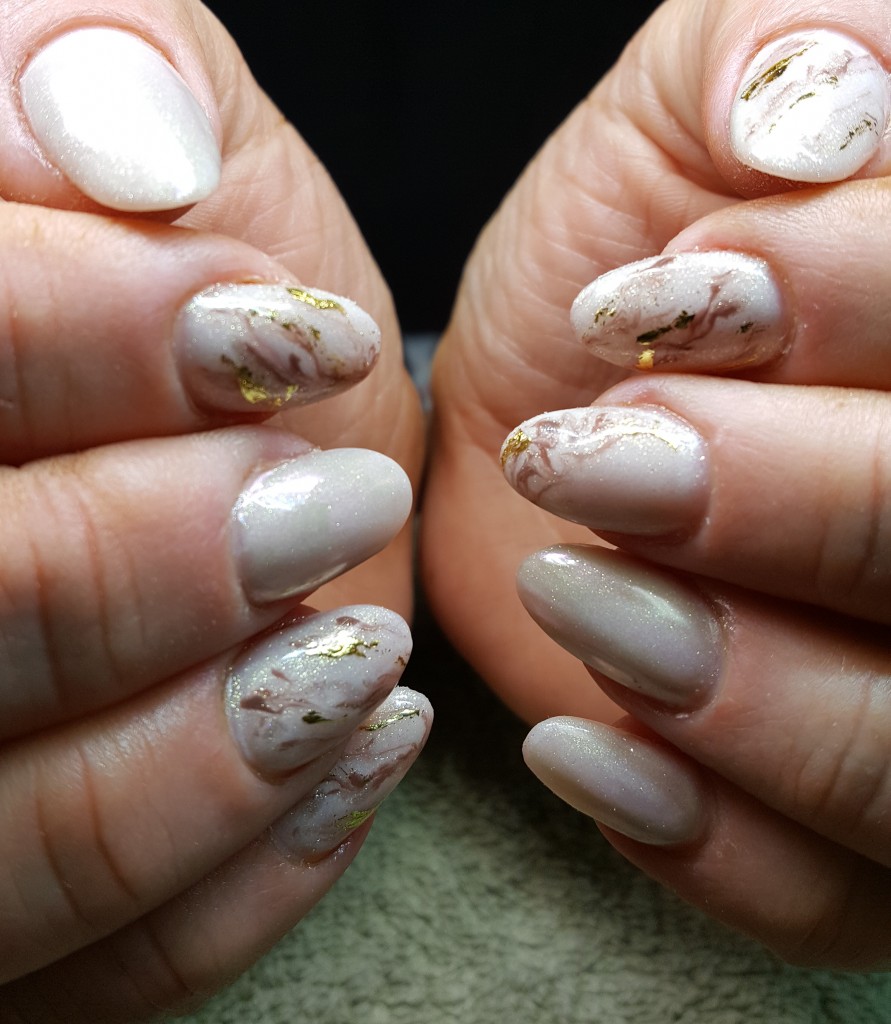 Strong like Granite!
I used OPI Gel Color in "Breakfast at Tiffany's" as the base color, then used "Squeaker of the House" & "Five and Dime" to make the marble effect. I added gold foil to give it more depth. This is a fast and easy design that can make some extra cash!!!