The other day, I posted my nails and felt like they needed a little something extra….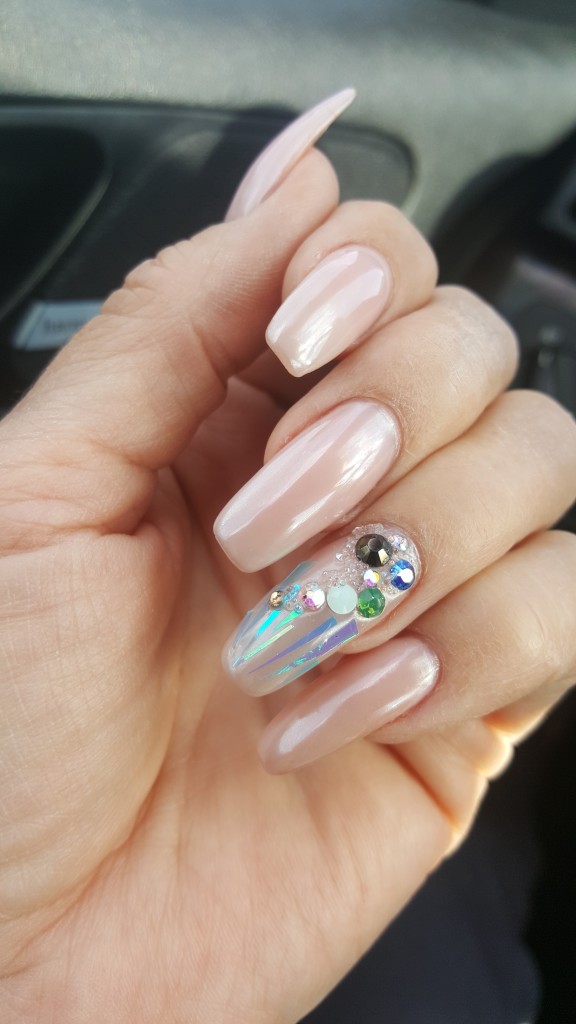 So, I cut up some more of my shine-y gift bag and added it to just a couple of my nails.
I think it makes them look more cohesive. What are your thoughts?
OK, I'm off to meet and greet with my @arizonanailtechniciannetwork!