Being a nail technician, you get to see all shapes and sizes of nail beds.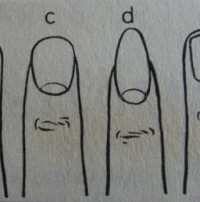 Some are short and fat, some are long and skinny.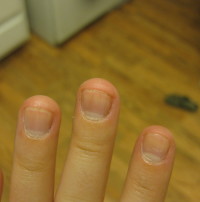 Some are curved or bulbous and some are concave.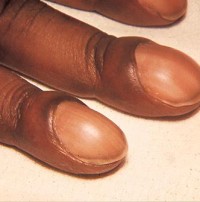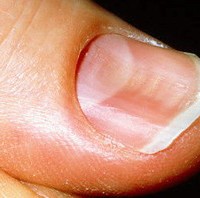 Some people have "duck" nails….and some people have them made into duck nails!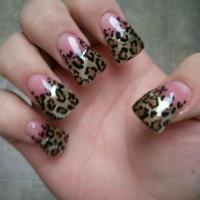 One trick I learned was to give the illusion of length by making the smile line very curved, or smiley!
In this case the nail free edge is perfectly proportioned to the nail bed. Completely durable, and very unlikely to break. The structure is perfect!
Or in this case I painted the smile line into a "chevron" point to accentuate these lovely nails.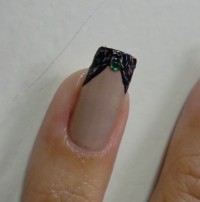 You can see how the extreme point makes the nail bed appear very long!