I don't know why, but this year, I think I am falling in love with Christmas nail art!
I have done nails for years and never, ever, felt so excited after painting someones nails at this time of year!
My friend, Janice, normally wears very classic soft white french manicured nails.
For some reason, on Friday, when I was painting her gel color on, I got the idea that maybe she would go a little crazy!
So when I suggested the bold move to a red, I was pleasantly surprised that she said yes.
Here is the end result.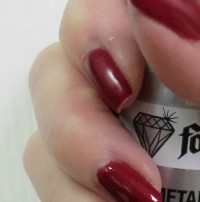 Of course, red at Christmas time leads to nail art. She liked the Christmas tree art I had painted the other day so we did that and then a "Star of David" bling on her ring finger.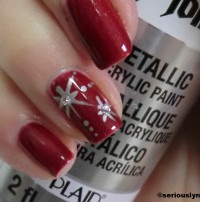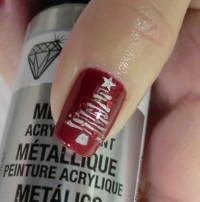 I was happy to be able to bring some color to her nails.
OPI's "I'm not really a Waitress" is the classic red for the holiday season by the way. It will go with any skin type and has just enough shimmer to make it festive!
For you new nail tech's, this color is a sure bet for the holidays as well as a great classic for all skin tones.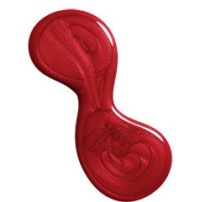 The best description of this all round color comes from OPI's facebook page.
OPI Fun Fact: "I'm Not Really a Waitress" has been honored by Allure magazine with numerous Readers' Choice Awards for Best Nail Polish, and is part of that magazine's Hall of Fame. The shade has also been named Most Universally Flattering Red Shade twice by InStyle magazine and has won the Celeb Kiss of Approval Award from Cosmo Girl.
Yes, this is still the red for the holiday season and year round.