I met Lynne a month ago. She has a very fun company that can help you advertise your salon.
Her company name is Cotton Deco. And they design and make rhinestone t-shirts. They have existing logos of all types.
Maternity,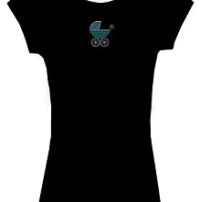 wine inspired,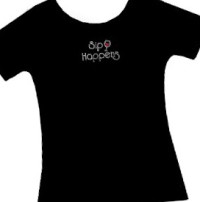 and of course salon business inspired.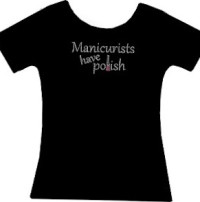 Who, in this business, doesn't love bling! LOL
Lynne gave me a little run down on the business.
The company started in 2008 and is located in Geneva, IL, a western suburb of Chicago.  Nancy Burkhart and Lynne Ball are the owners.  They have a number of original stock designs on the website, however, their specialty is custom design work.  They can replicate any logo/artwork, but also work collectively with customers to create artwork for their business, school or organization, as well.  All design work and production of finished product is completed by us in our IL studio.
Wearing uniforms can be boring and make us all look like cookie cutters. But add some bling and a great custom design lets people know who you are in a fashion forward sense.
Also, t-shirts with bling are always something that women want. Do you have a super loyal customer? Give her one.
Or have a monthly drawing for customers with polishs, lotion, toe seperators, and add a Cotton Deco customized t-shirt. Nothing like free advertising when your customer wears it around town!
A couple of other examples for you.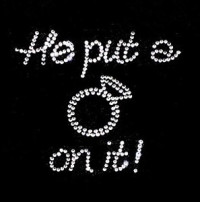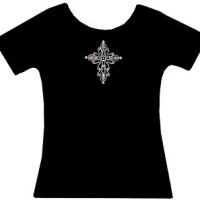 You can order directly on line (http://www.cottondeco.com) or call them at 800-935-6850. They also have contact information online for those who like to email.
Pricing in listed and they offer wholesale pricing as well
Please contact Lynne or Nancy for exact pricing.
I think this is a fabulous way to add sparkle to your work wear, plus the added benefit of advertising!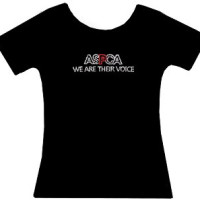 Look them up online or better yet give them a call. They are the nicest ladies!
All images are from Cotton Deco website and are their property.