Yesterday was the final day for March's Nail Art Challenge from Nails Magazine so, I thought I would share.
The theme is Matte.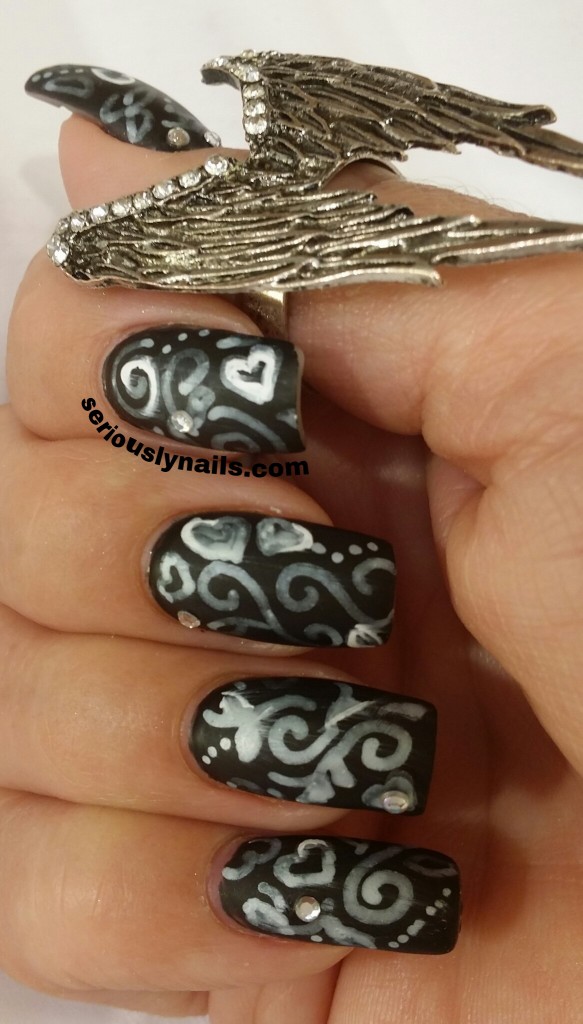 I used a simple black polish and a nail art pen from Sally Hansen to make the abstract art. The pen had a fine point and the color was "Pearly White." I then highlighted some of the abstract art with white polish and a fine nail art brush. 
Don't get me wrong, I love the Matte look for nails. But for some reason, I just HAD to add some sparkle!!!!
An older post shows the difference that matte polish can make to a nail art project.
You can view it at http://seriouslynails.com/?p=1738
I like the look. Especially if you want to be a little edgy!
Authors note. I added a special note to these nails in remembrance of my friend who passed away 19 years ago. This one is for you Debbie