I was added to a Facebook group called 3D Fanatics, and that is really what it is. A social gathering place where members help each other learn, as well as creating 3D art.
The first challenge that I have done is "A Mermaid's Tail." The guidelines were fairly simple, with only a few things that were definate. For example, it could only be the tail of the mermaid plus other accompanying ocean inspired things, like sea shells ect.
Here she is! My Mom named her "Majesta" and I think it suits her perfectly!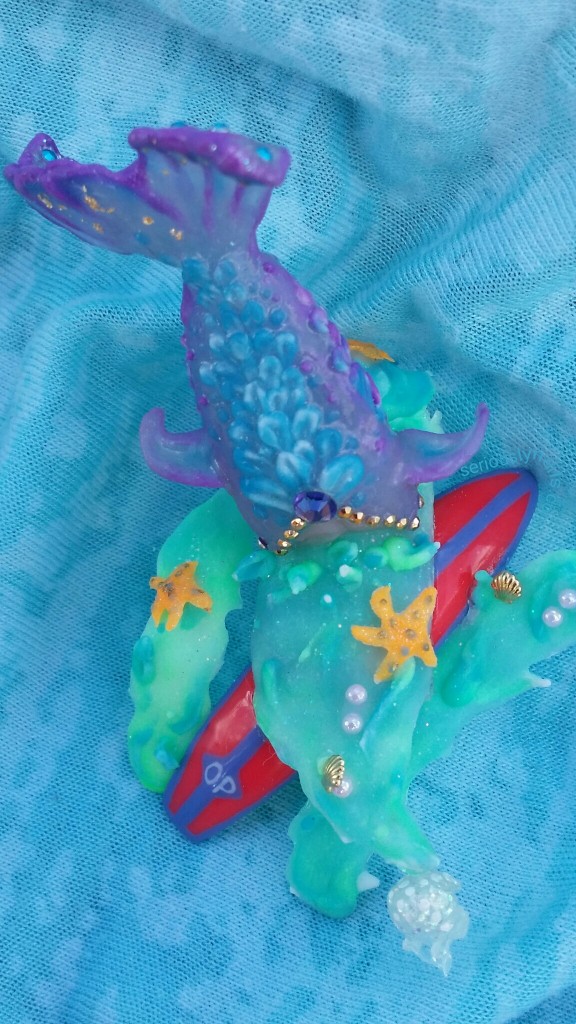 Majesta is diving into the ocean to rescue her surfer dude mortal from certain death after he was swept away by a rouge wave!
One of the rules for this challenge was that the sculpture be on a nail tip. I decided to create the tip as a surfboard to further incorporate the "things from the ocean" aspect of the challenge.
The surf board is actually two tips put together end to end and overlaid with acrylic to make the curve. I used gel color to paint the board. The only paint I used was on the star fish for the accents.
I even sculpted a little jelly fish that is being knocked out of the ocean when Majesta dove in!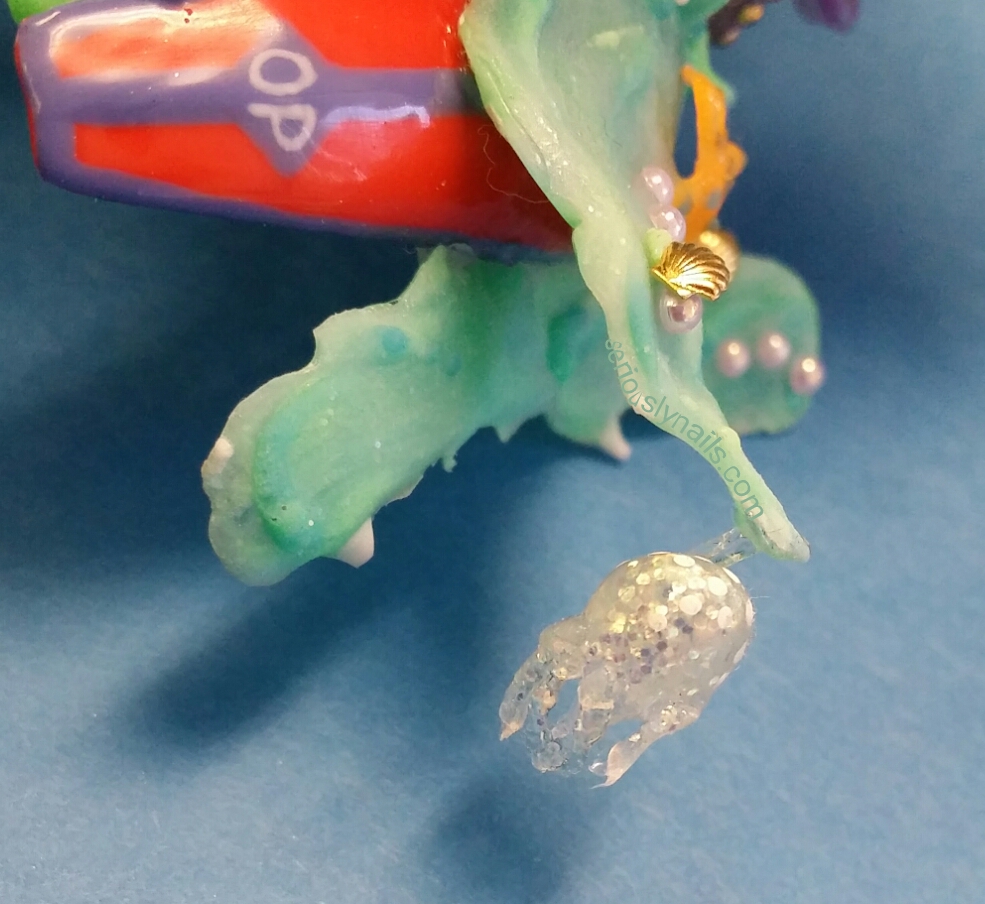 I sculpted the whole thing with acrylic. It was mostly made with colored  acrylic but the body of the mermaid was done in clear acrylic and then I added her coloring and fins with colored acrylic L & P.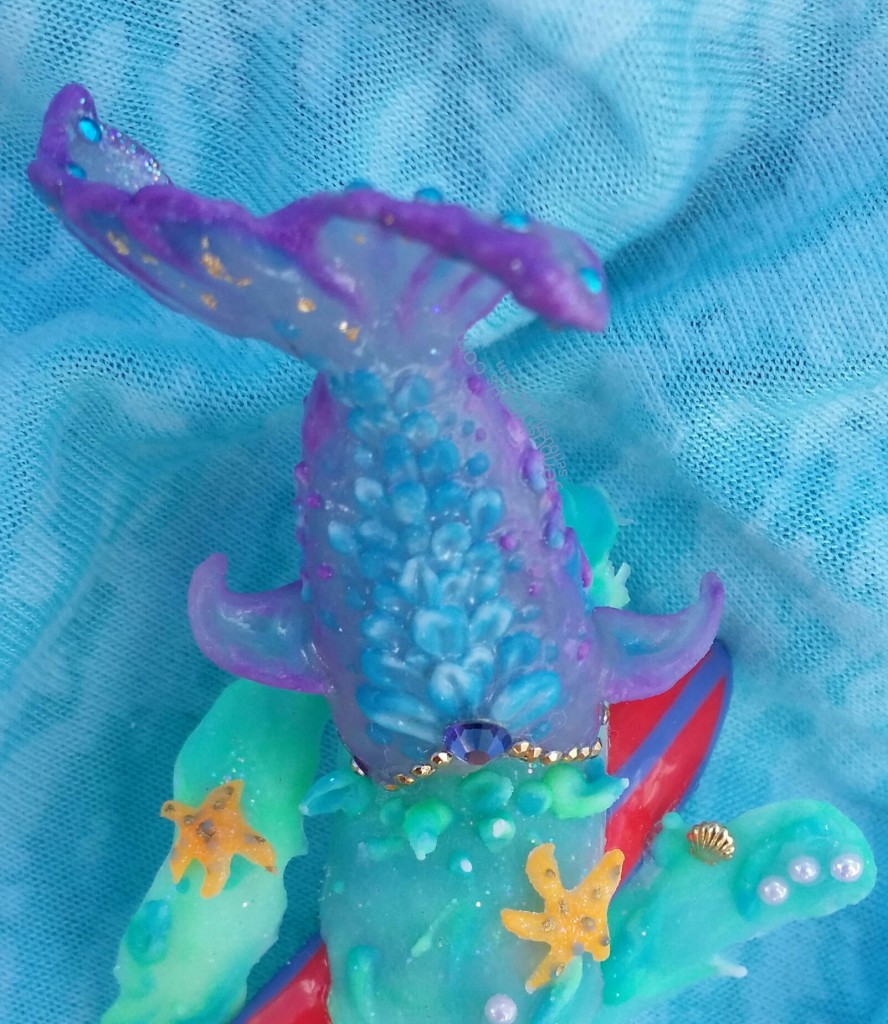 Here is a collage for you.

Thank you for the fun of doing this 3D challenge. It took me around 10 hours to complete but I think the more I do the faster I will get!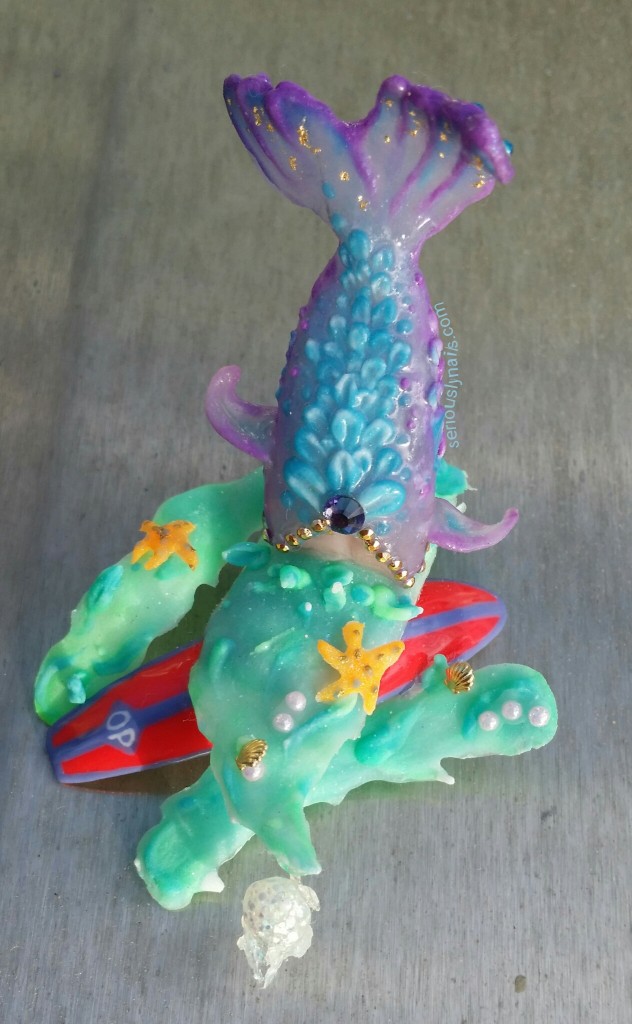 Majesta says so long!