YEAH for me! I love getting mail like this!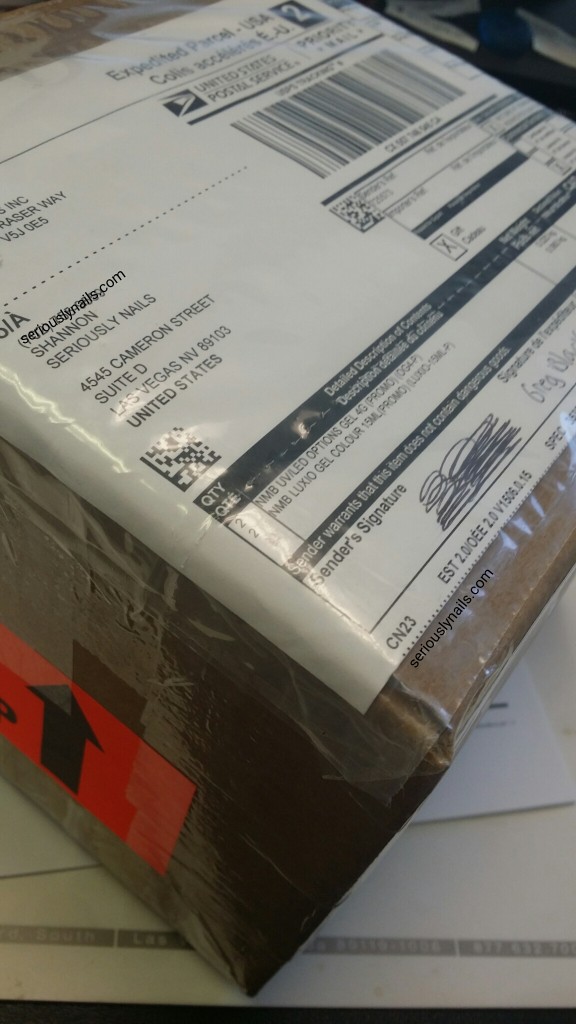 Nail Mail!
I received this package from my friends, Akzentz in Vancouver, Canada. I simply love their gels.
So inside this big box were four items. Two Options Colours gels and two Luxio colored gels.
Let me tell you the difference. Both are UV/LED curable and fabulously they are both soak off formulas. Yeah! The Options Colours are in a pot and you apply them with your favorite gel brush or use them doing nail art with the appropriate brush. Luxio is a brush on gel color, so they make it easy for fast application.
So here are the color that they sent me. From top to bottom. Options Colours in "Moody Sunset Chameleon" and "French Blue".
Then in Luxio "Mirage" and then "Celebrate"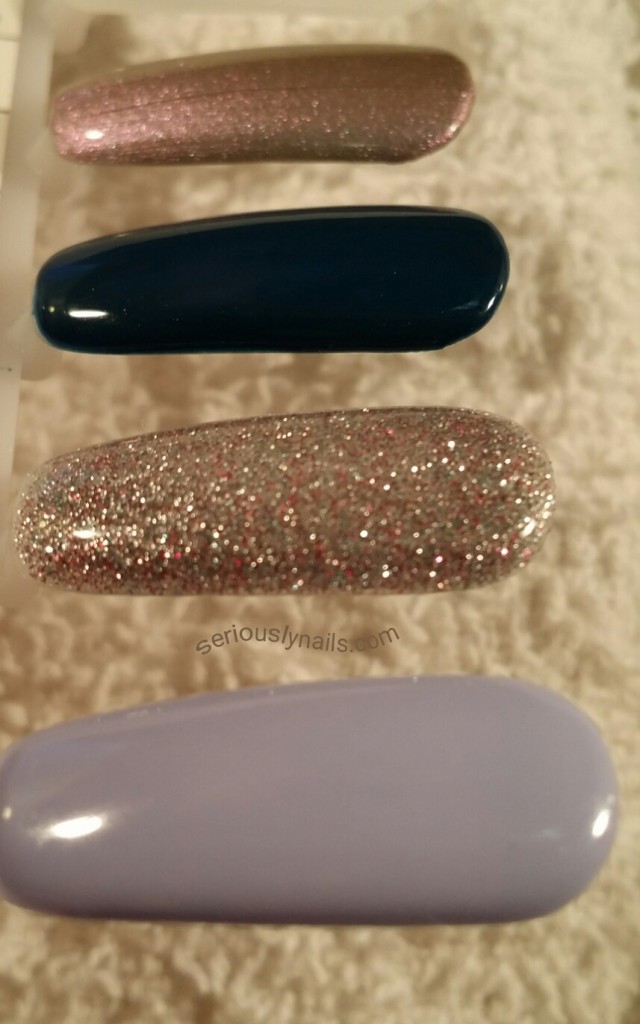 A little closer look for you.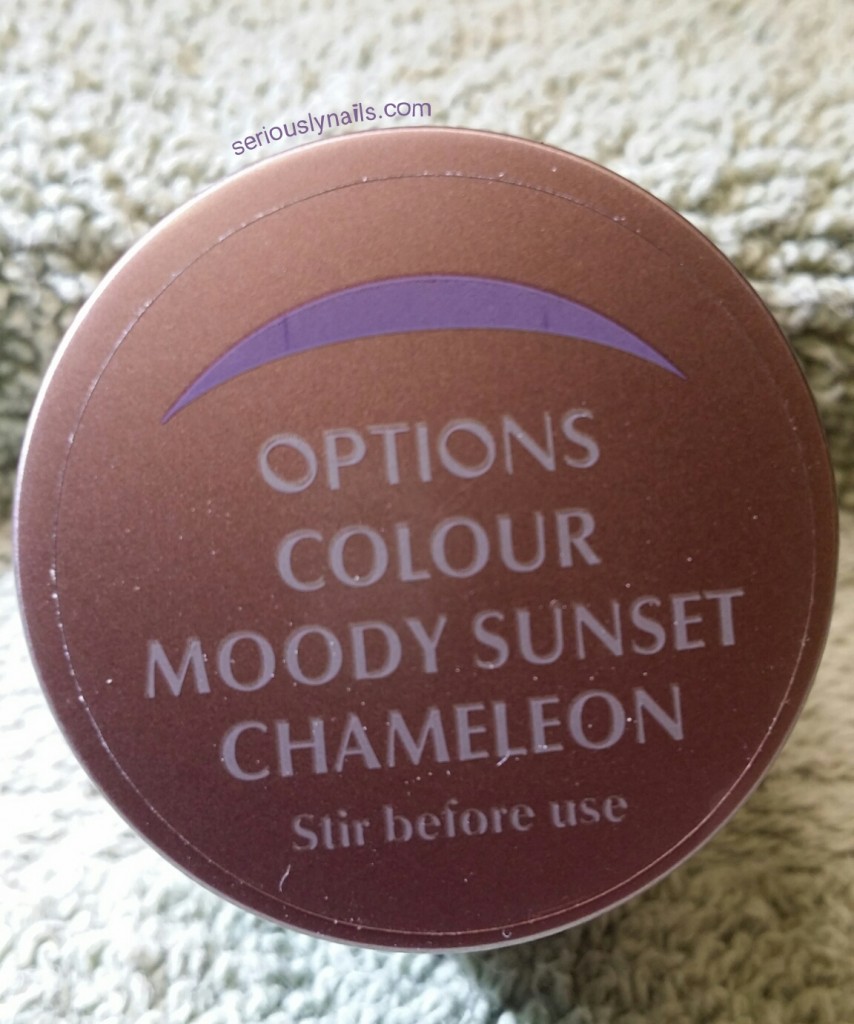 I have to tell you that this color in real life is STUNNING. They named it perfectly because it has a metamorphic quality that in certain lights it looks slightly greener than mauve.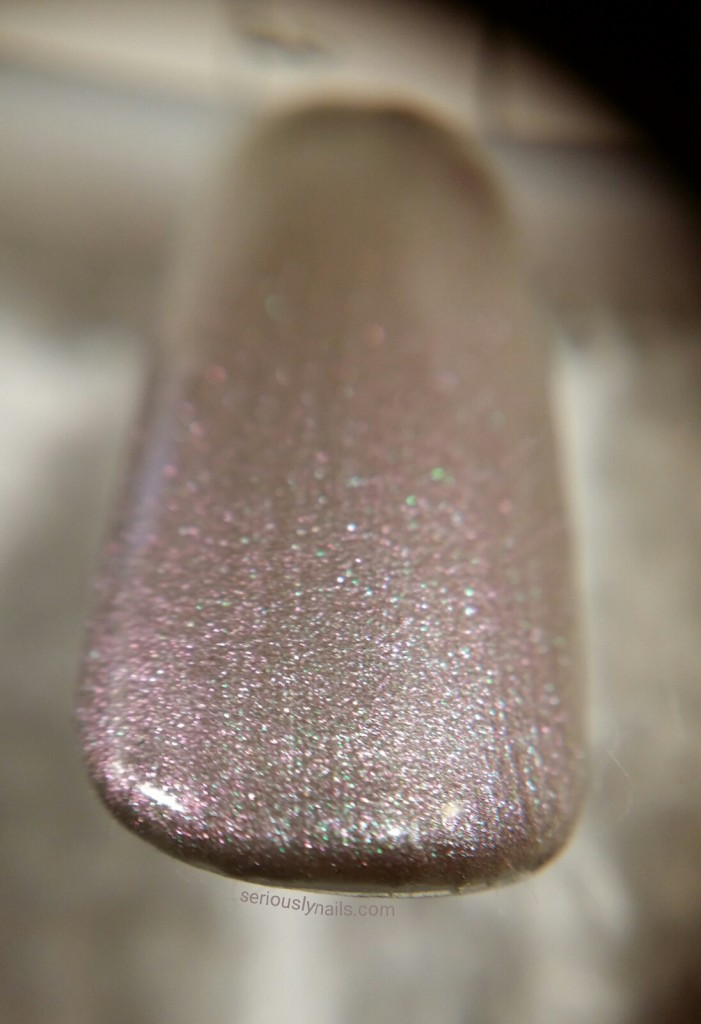 "French Blue"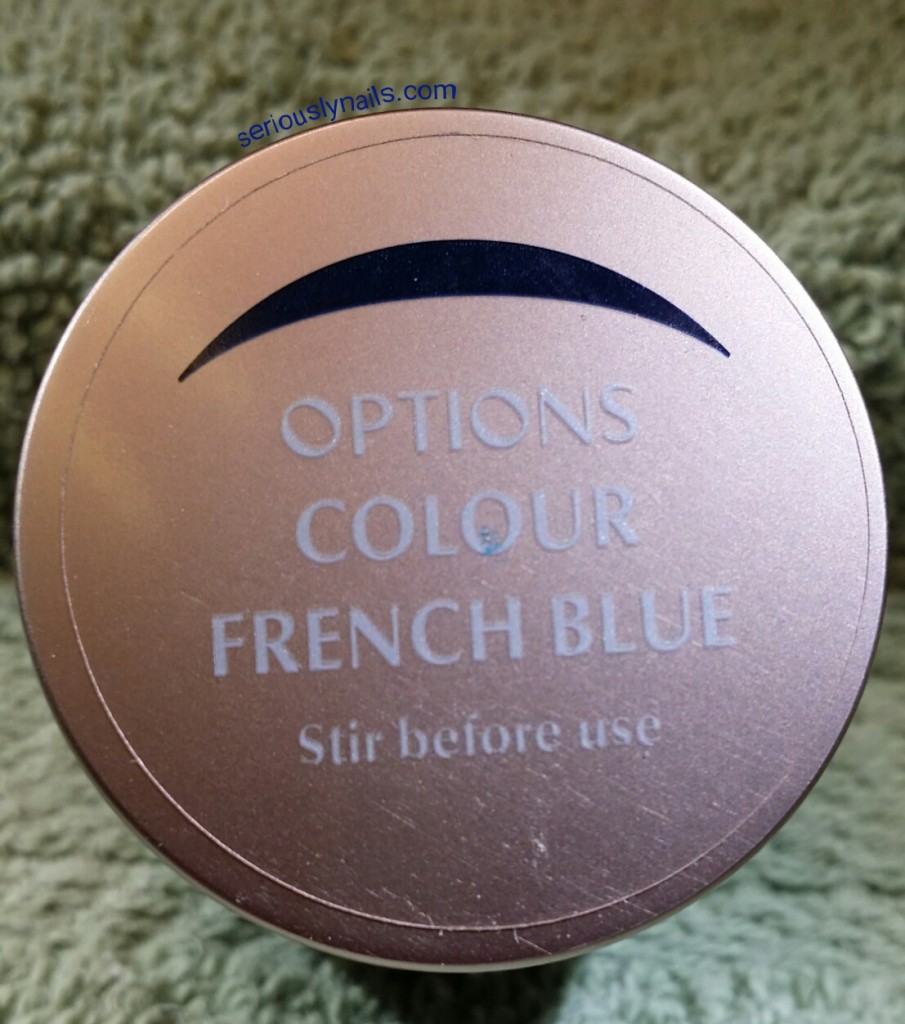 Dark navy blue is the best way that I can describe it. Here is a pic so you can see for yourself. Sometimes super dark colors that are heavily pigmented are tough to get a good shot of. They look black but this really is a lovely deep rich dark navy "french blue"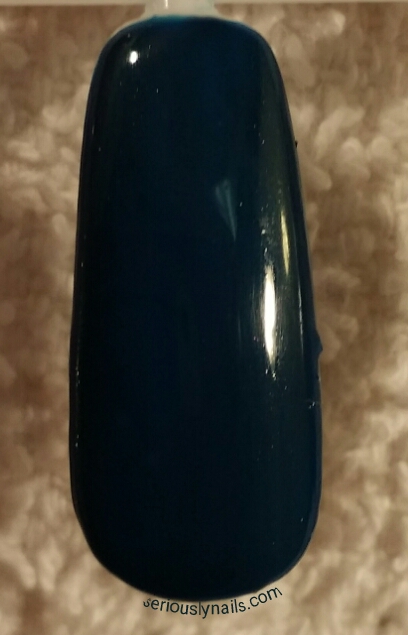 Now for the Luxio brush on UV/LED soak off gel colors they sent me. Here is "Mirage" What gal doesn't love a little glitter. To me this is like a holographic gel color!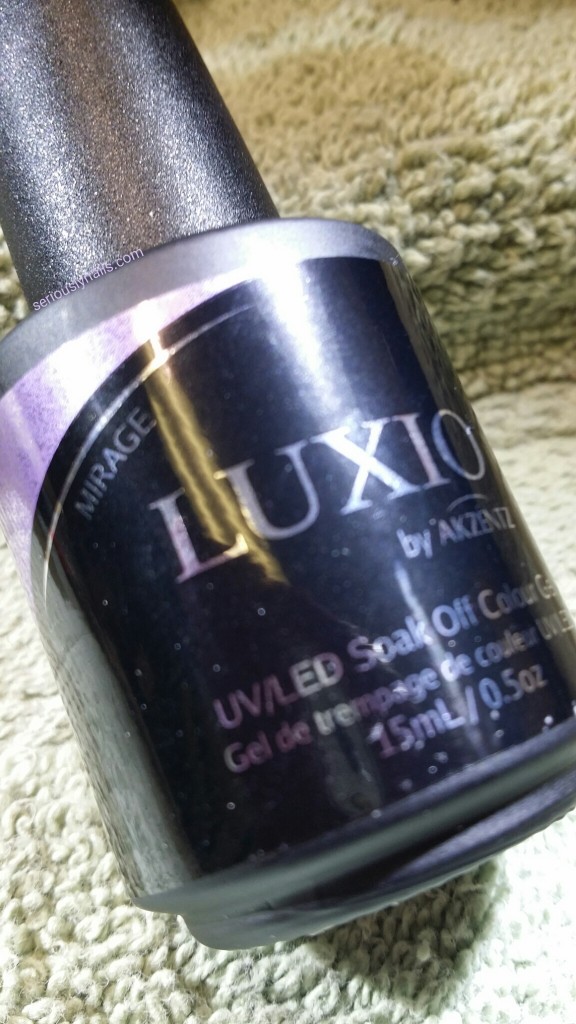 Flecks of silver, purple, red, green make this glitter super versatile for wear on it's own or for nail art.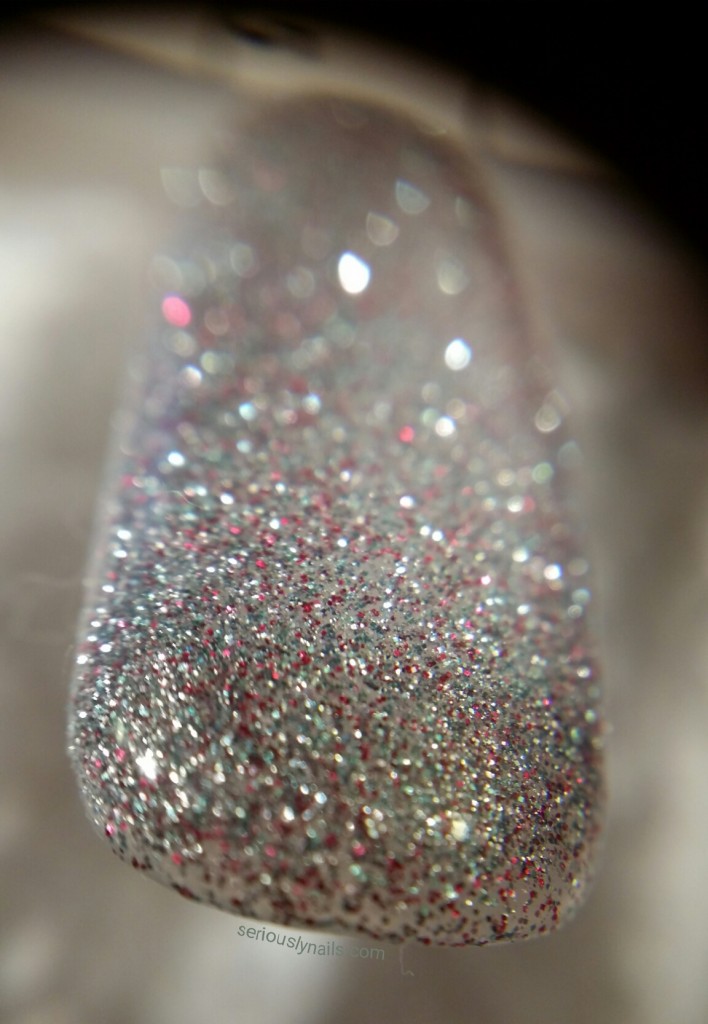 And finally, "Celebrate" is a lovely creamy lilac color. You know that I will be using these two together for art!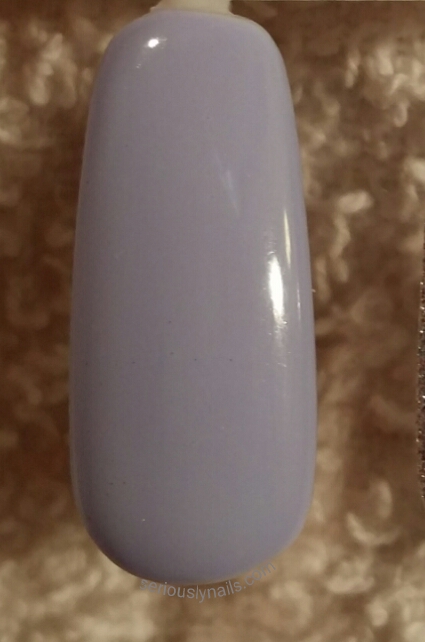 I am looking forward to using these to create some pretty art for you to see. Keep posted!