I have this great store that I enjoy stopping by for a couple of reasons. First, the store has great clothing. A little bling-y, a little county/western, and some edgy styles.
But the reason I am writing this post is because when I stopped in today, the manager/buyer Darcie was wearing a lovely spring inspired nail art design.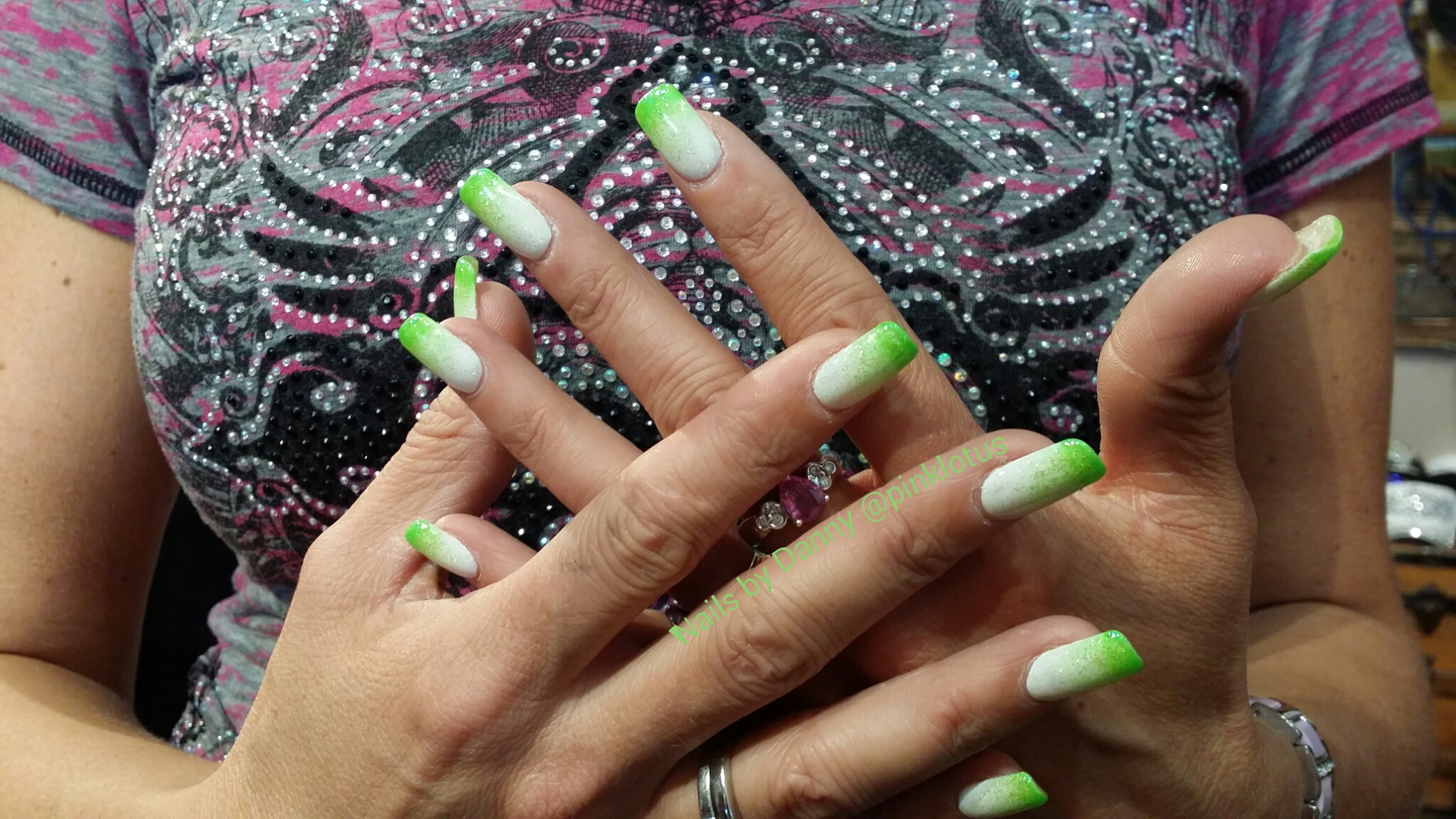 I really like the simplicity of the fade along with the fact that the color choice packs a PUNCH!
Darcie and I had a nice conversation about her nail tech. Including the fact that he is a man, and how we both thought that men did such a great job of doing nails. (We agreed it's because they understand construction and building, so they make perfect/durable nails.)
I also wanted the chance to share her business with you folks. It is called Blaze and Bling located at 6230 S Decatur BLVD here in Las Vegas. You can see the goods on her web site at www.blazenblinglv.net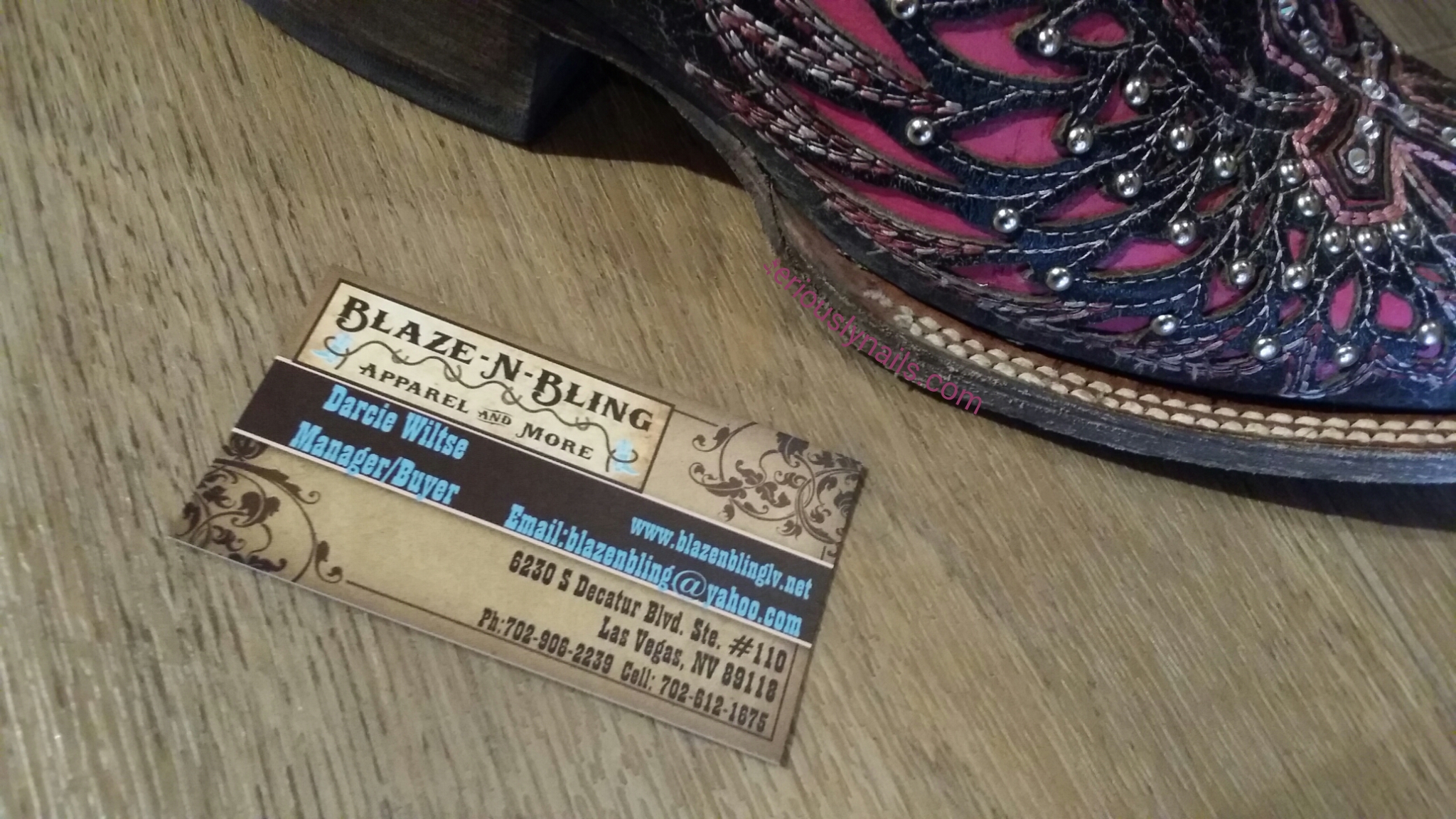 I'm sorry that I don't have further info on her nail stylist except that his name is Danny and he works at Pink Lotus here in Las Vegas!
I hope you enjoy the Las Vegas Nails. Take the time to visit Blaze and Bling….they are genuinely nice people there. I'm sure Darcie would give you more info on her nail stylist!