Hello all,
I am back from holidays that I got to spend with my Mom from Canada. We had a great time celebrating my birthday!
I wanted to share with you some images I saw while out and about. First I found these in a Emporium where different artists sell their wares.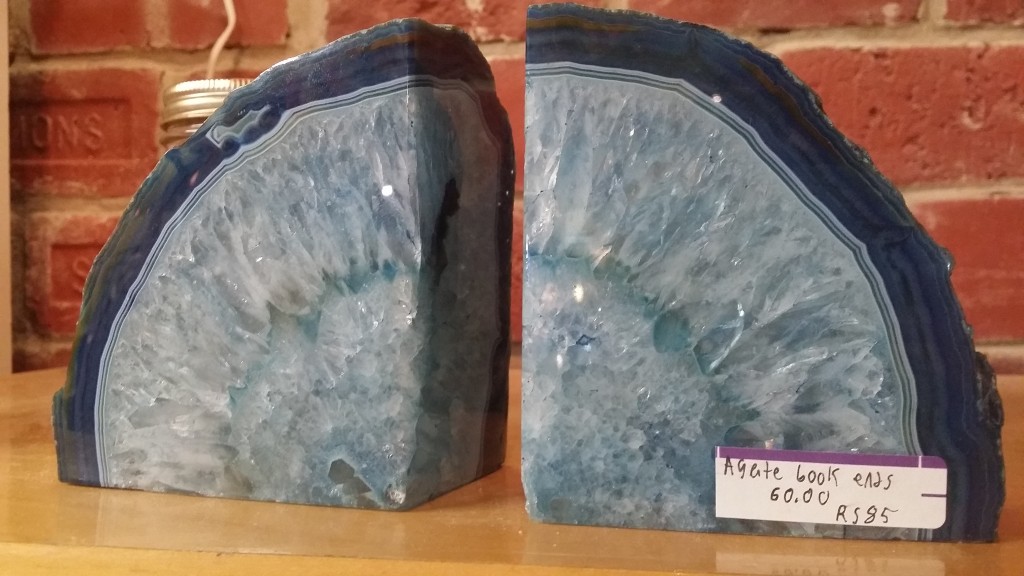 You can really get lost in the rock when looking at agate.
Then I saw this picture with more agate in the same colors as the book ends.
These remind me of nail art done by @hillaryfry!!!!