I got my hands on the newest top coats from OPI. They are called Brilliant and Plumping. So I decided to do a little test.
I have a color that has a ton of texture in it and thought that this would be the best way to find out if they make a difference in how the polish looks with both the new top coats!
Here is a macro shot of the glitter polish by itself. You can see the lumps and bumps of the glitter chunks. It feels rough to the touch.
I used one coat of the Brilliant top coat on a nail with the same glitter polish. The consistency of this top coat seemed like other top coats.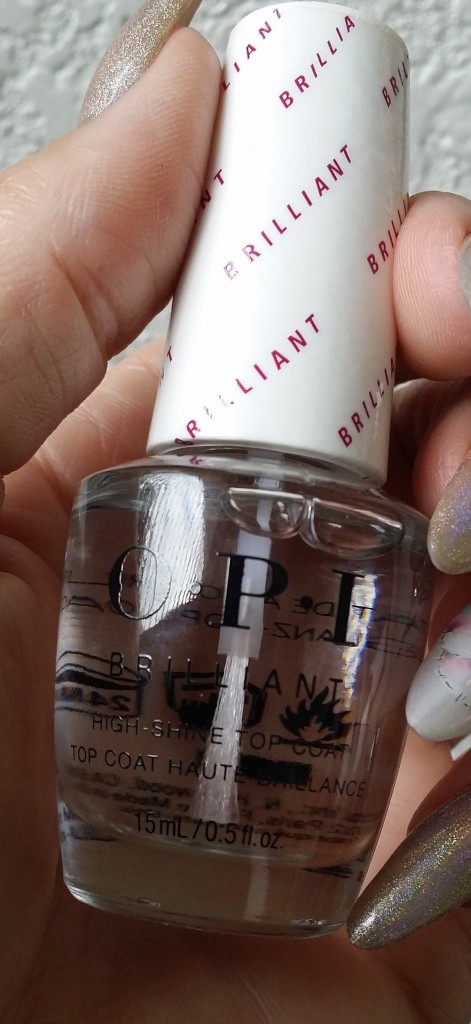 You can see where it has evened out the lumps and bumps a bit and given it more shine! Very pretty. It feels less rough than without the top coat.
And finally, I used one coat of the Plumping top coat over glitter polish. This top coat had a thicker consistency than regular top coat but still dried in the same amount of time.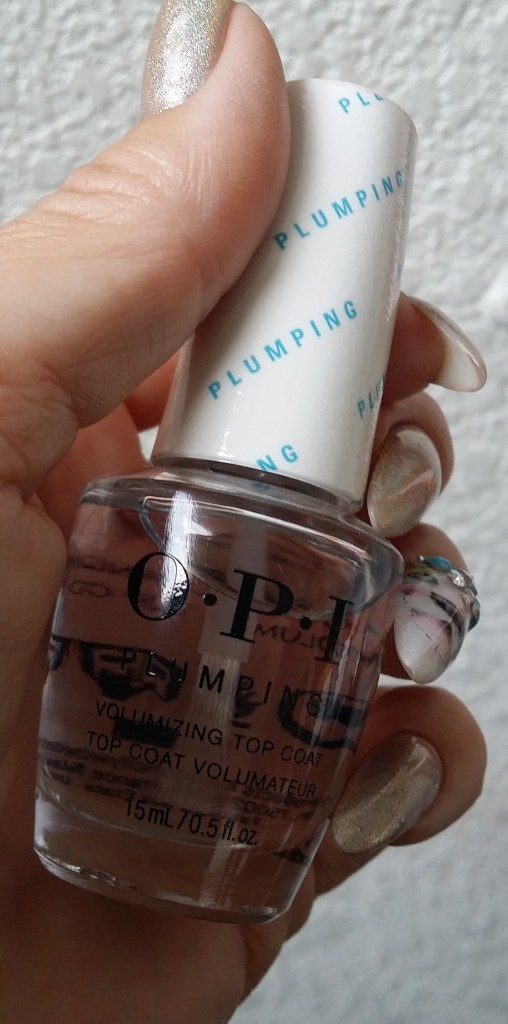 This really does add plumpness between the lumps and bumps of the glitter polish. It also feels almost smooth to the touch. Remember that I used glitter polish, so it is quite a feat to give a smooth feel with one coat of top coat!
Available at fine salons and distributors everywhere!