Awarded with the "Best New Nail Product" at ISSE Long Beach this past month, Caption has put another notch in it's belt!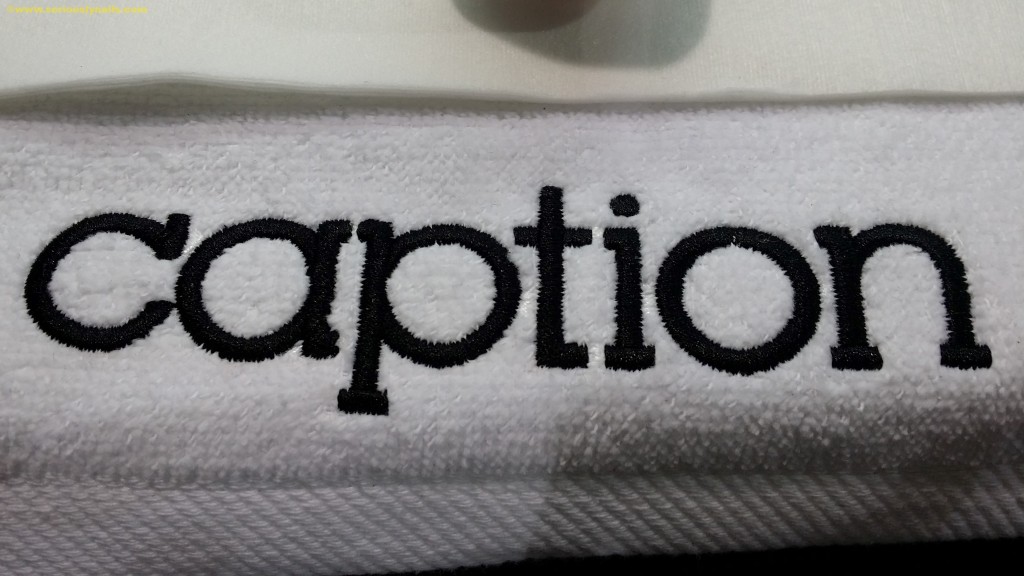 I find that Caption is one of the most heavily pigmented lacquers out there and therefore it is PERFECT for stamping.
The other great reason to use Caption (for stamping among other things….like fabulous color selection) is the dry time.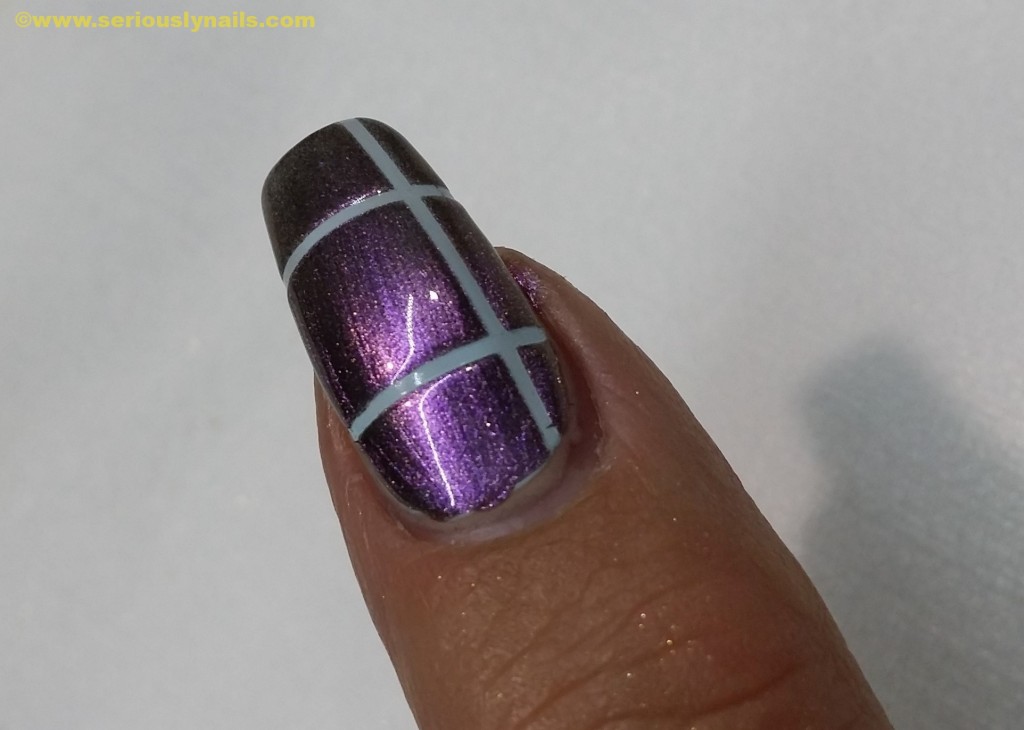 I got to spend a good amount of time sitting across from the very dynamic Greg Salo (President of Young Nails) while at the show. If you have never had the chance, you MUST attend one of his classes. His energy is contagious as he shows you how to rock Caption as well as Young Nails other products. (Acrylic, Gel, Mani-Q, plus a boat load of glitters, foils ect)
He demo'd 5 different nails for me using some old tricks like this one!
Apply base color and let dry, then apply french tip guides in desired location on nail. Apply top color let dry an then remove the french tip guides (remember which way you applied them and remove in reverse!)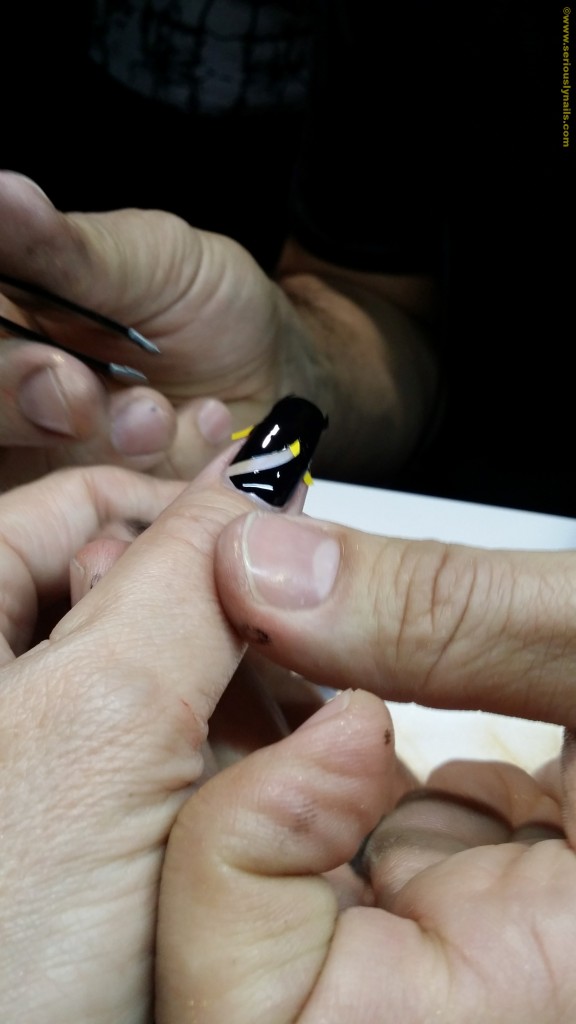 As well as the newest addition to Young Nails line up! (Seriously excited about these!!!) Stamping Plates.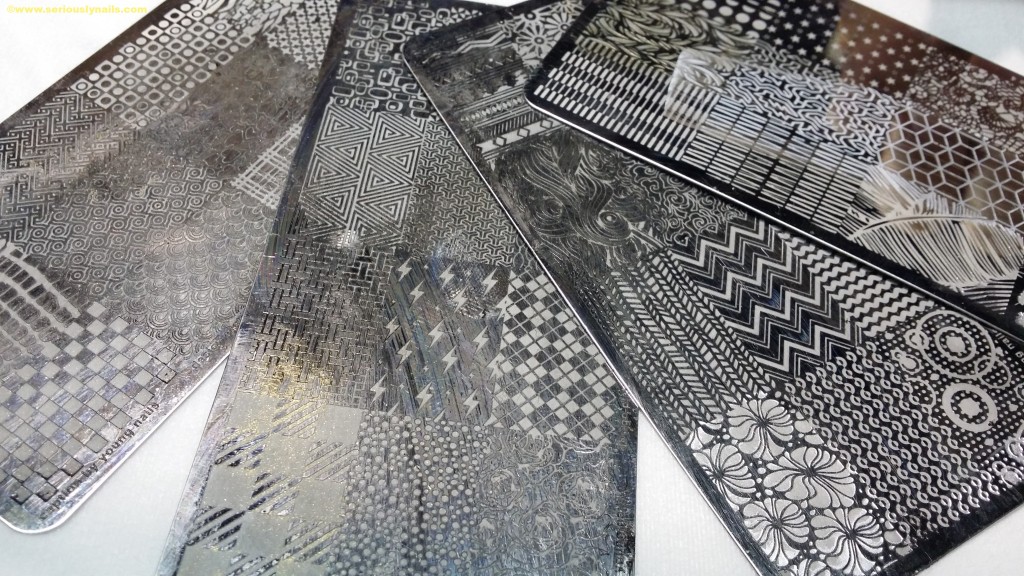 But listen not just ordinary stamping plates. There was a lot of though put into these lovelies. Like the depth of the design, and the size of the design on the plate.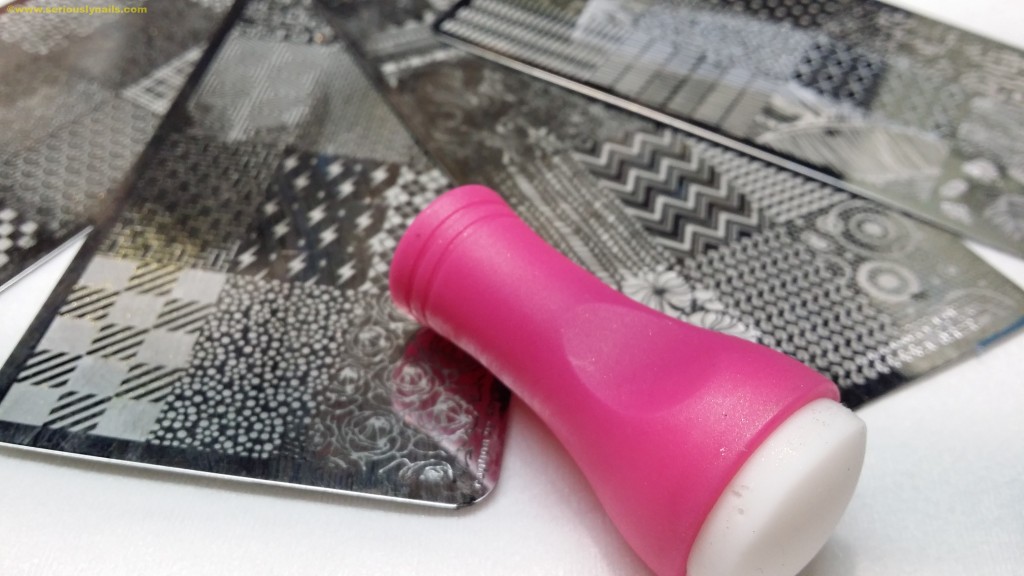 Then there's the stamper (including both the material it is made of as well as the size of it), plus it is designed to be used with Caption. Yes, the same super highly pigmented one I mentioned earlier!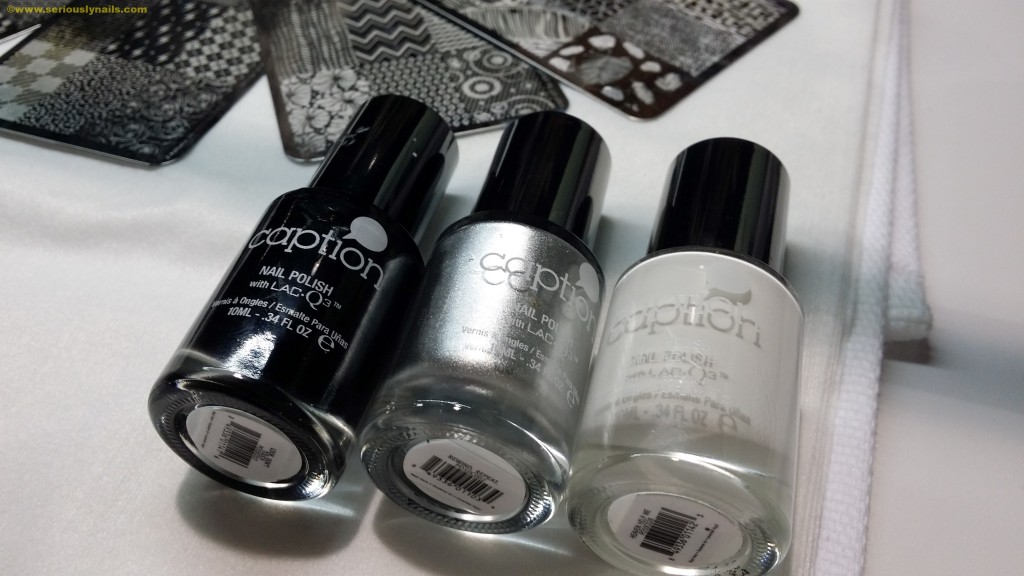 Look at the size of the stamper plate design….huge and the stamper itself is large enough to pick up a great amount of the design.
And that's a long nail he applied that to!
I also love his technique to clean the stamper head1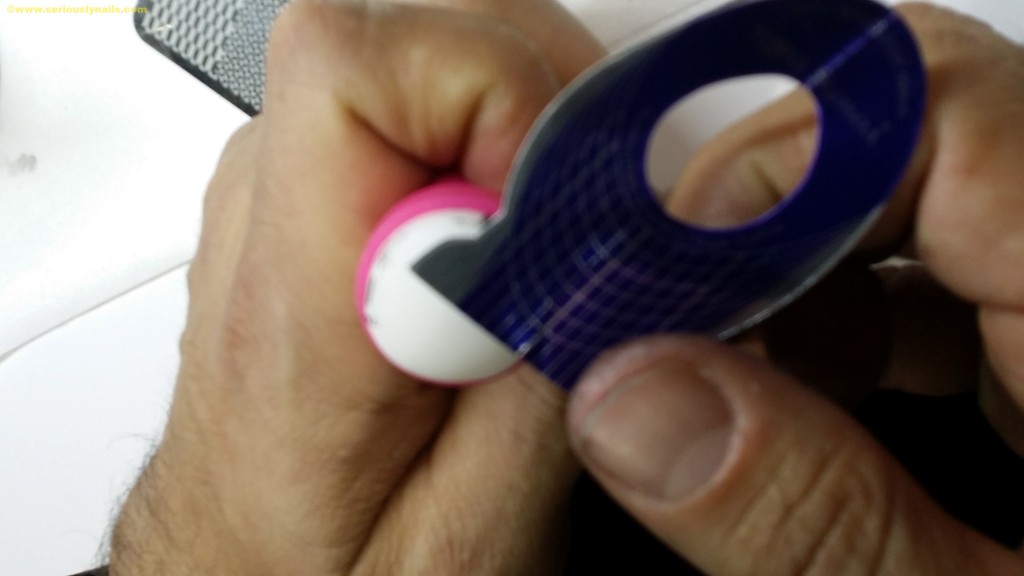 Yes, he is using a nail form like a lint roller to remove the Caption that remained on the stamper head. Smart! (I'm not sure if this will work with other polishes-I should try that- but I think it is probably got to do with the chemical make up of Caption.
They even added a design to make the Lomasi Lotion packaging (I love this design-so feminine)
So the bottom line is that Greg was showing us these amazing plates and some other great tricks to do with Caption, the stamping plates/stamper and some other tools (think gold dust) but they weren't ready for sale yet during the show.
I am hoping to hear from them soon about the availability of the plates and the stamper. I for one am busting to try these in person!
If you knew me last year, you would have seen my stamping issues and how I found Caption to be a great stamper lacquer!
Here is a pic from that time.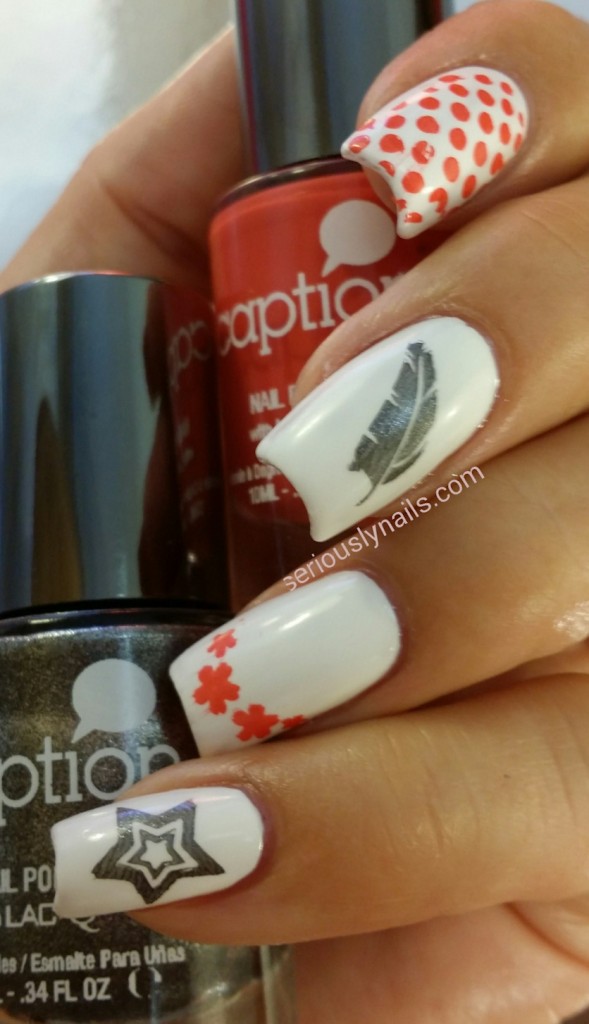 Keep checking, I will let you know when they are ready for purchase!
Check out the other great products, including education that Young Nails offers!
Go to http://www.youngnails.com/