Well, it's taken me a little while but I finally got around to doing some swatches of Creative Play lacquers from CND!
These are regular polish that designed so we can get Creative with nail art when using them!
The first one is like tiny strips of gold and bronze confetti in a clear base. It is called Extravagant.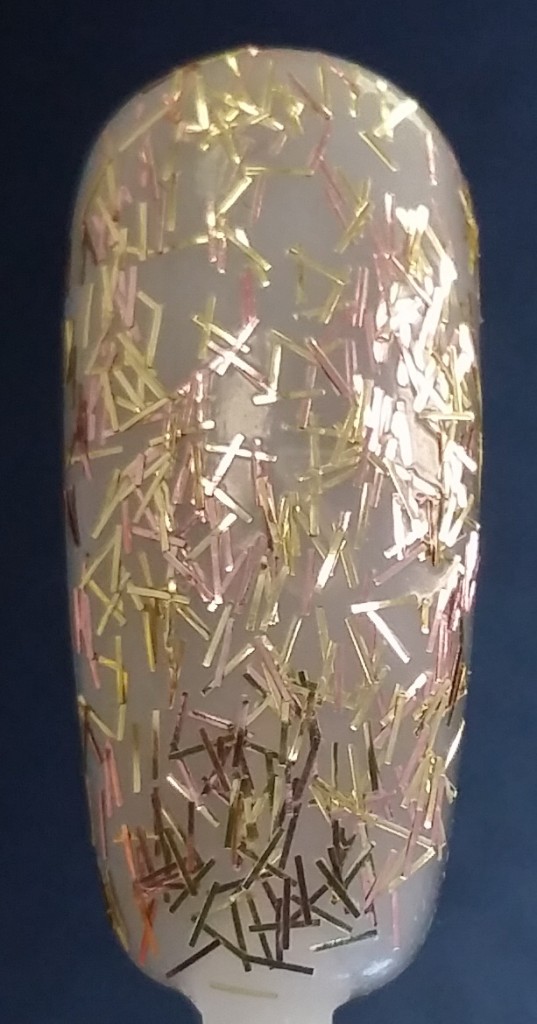 Extravagant
The second one is like tiny specks of blue, green, silver, pink and red, also in a clear base. This is Glitabulous. This would be cool for Christmas nails!!!
And the final one for today is flat specks of opal essence in a clear base coat. Subtle and pretty.
So, all these could be used by themselves or over top of a color to add different dimensions to it.
Stay tuned for more to come!!!!