Look at this super cool can of hair spray I found the other day.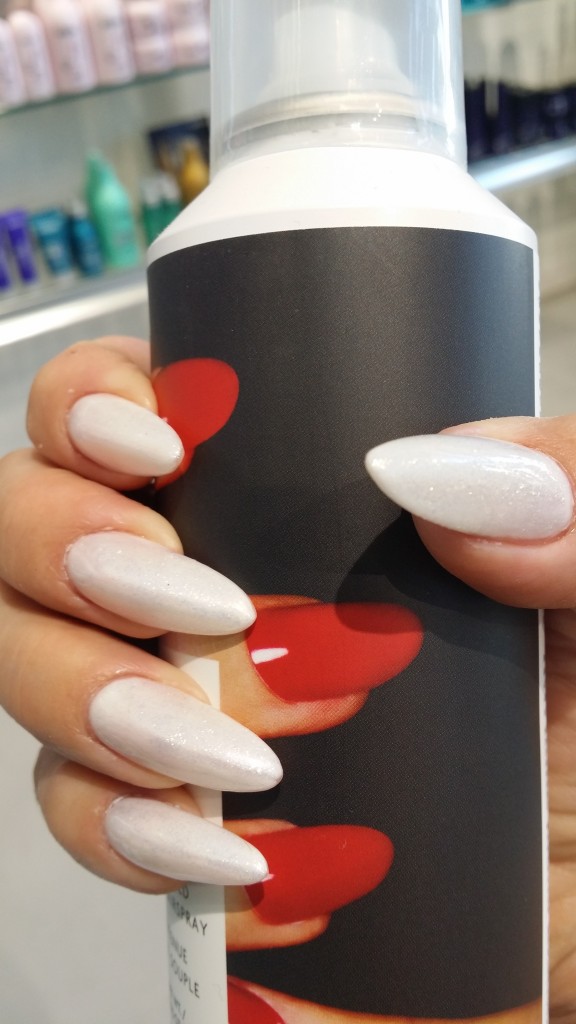 How fun is it for taking a impromptu shot of my nails!
I have been playing with the shape of my nails since taking a class from Celina Ryden.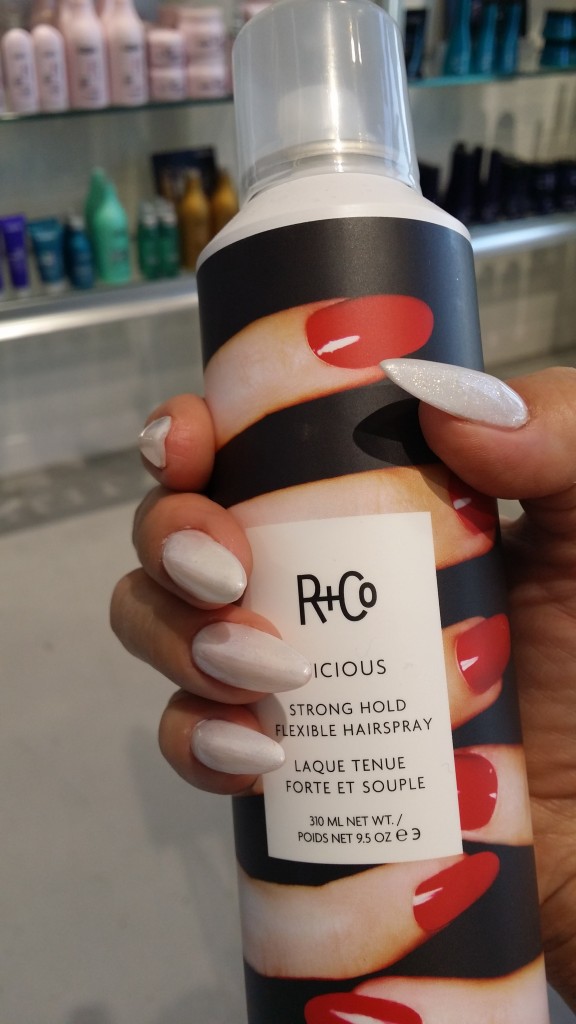 What do you think of the view straight down the nail? Or the side view??? I wore 'Sqouval" nails for over 20 years so this is a HUGE change for me. I am honestly enjoying it!