As you know, one of the hottest things in nail art right now is from Swarovski® crystals.
Crystal Pixie is small cut and round crystals that come in four colors, but the most versatile one is definitely Cute Mood. These are clear and will take on the base color you have on your nails. Plus they come with extra crystals and a funnel to return the ones that didn't get used to the beautiful bottle they come in.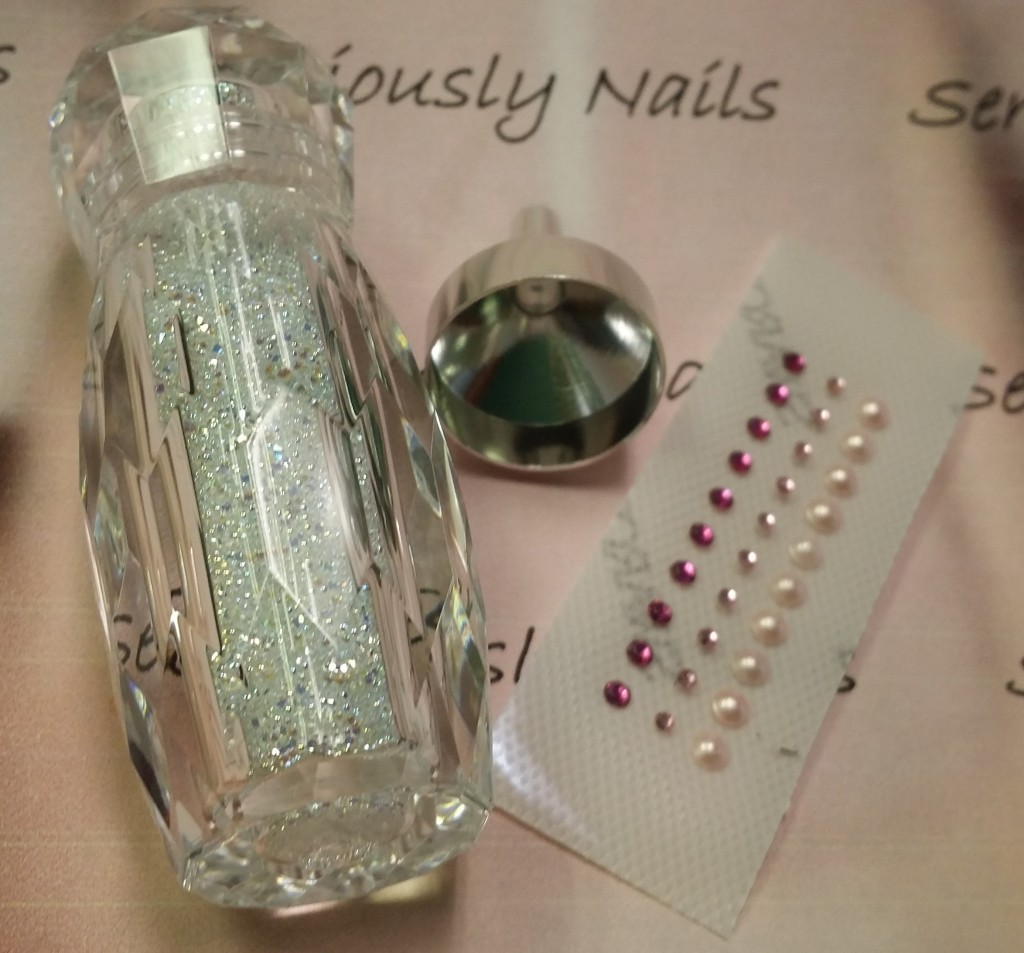 I got my back order a couple of weeks ago and I am already almost sold out.
If this is on your wish list, head on over to  http://www.seriously-nails.myshopify.com   and place your order. Products are usually received in 3 days. Yup, I hate waiting for stuff to arrive so I send them out quickly!