So after wearing this beauty for over 2 months, I finally took it off and created a Designscape using warm, glittering and rich colors from OPI's DC Collection and the Artist Series.
Here is the new set for the first weeks of fall! "Designscape" is combining nail designs and uniting them with the use of color.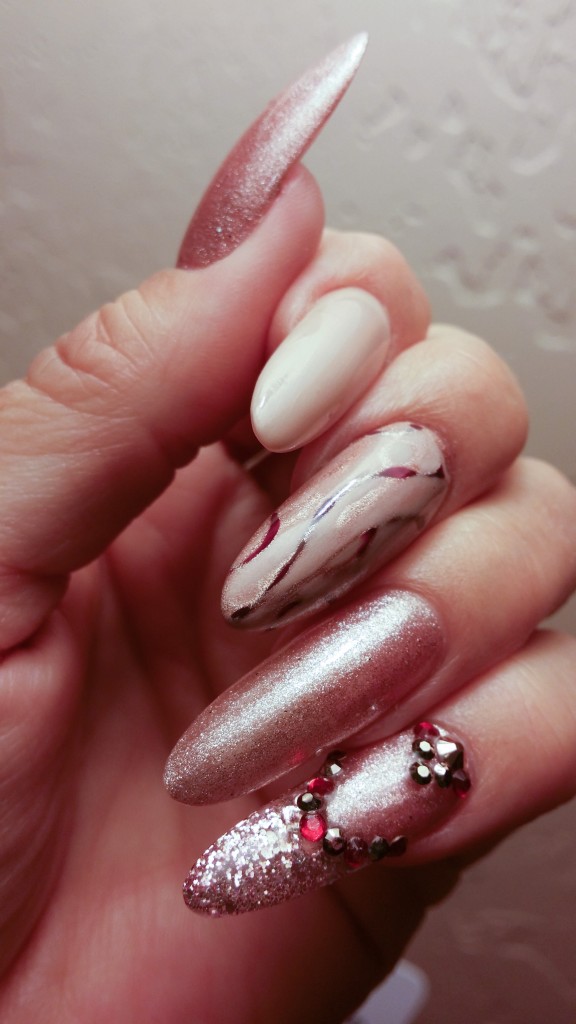 I used Artist Series Gel Color in "Ya Got me Copper" on my thumb, ring and partially n my pinkie. I used "Pale to the Chief" in the regular Gel Color line on my pointer finger. My middle accent finger is a combo of "Ya Got me Copper", "Pale to the Chief" and "Kerry Blossom"
Crystals by Swarovski®
Let me know what you think!