It must be the festiveness of the season that gets my creative juices going.
I wanted to show you this easy and fun Christmas Tree Nail Art.
I used a unusual tool to create this look. A calligraphy pen! YUP, a calligraphy pen. Some acrylic paint, and some gold glittery polish. Oh and a gold star of course!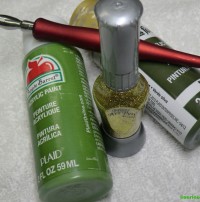 The base color for the nail is OPI's "Alpine Snow"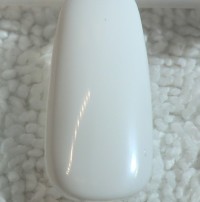 To start, just dip the tip of the calligraphy pen into the acrylic paint and start from the left and swoop right, then dip into paint, and swoop right to left just above your first line. Continue this making the "swoops" shorter as you progress up the nail.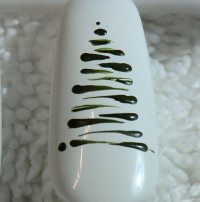 Once you have on a dark green, accent it with a lighter green using the same technique as above.
Place a dot of clear top coat at the top of the nail and adhere a star. I used gold for this Christmas tree! You can use a orangewood stick or one of those really great tools called "The Picker Upper"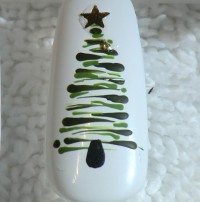 Next, place dots of gold glitter polish to symbolize ornaments, at random, on the tree branches.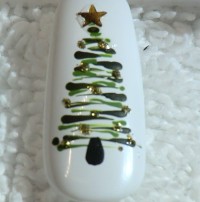 Wait till dry, and seal it all in with a top coat of your choice!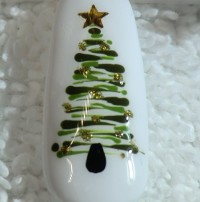 The Picker Upper! Available in craft stores, online or at beauty supply stores.