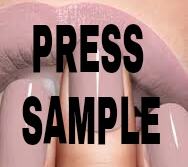 So I was messing around with some of the CND Vinylux that I got as a PR sample of the new colors for Art Vandal Spring Release.
Pictured here are (top) "Mauve Maverick" (bottom left) "Irrelevant Rose" and (bottom right) "Magenta Mischief"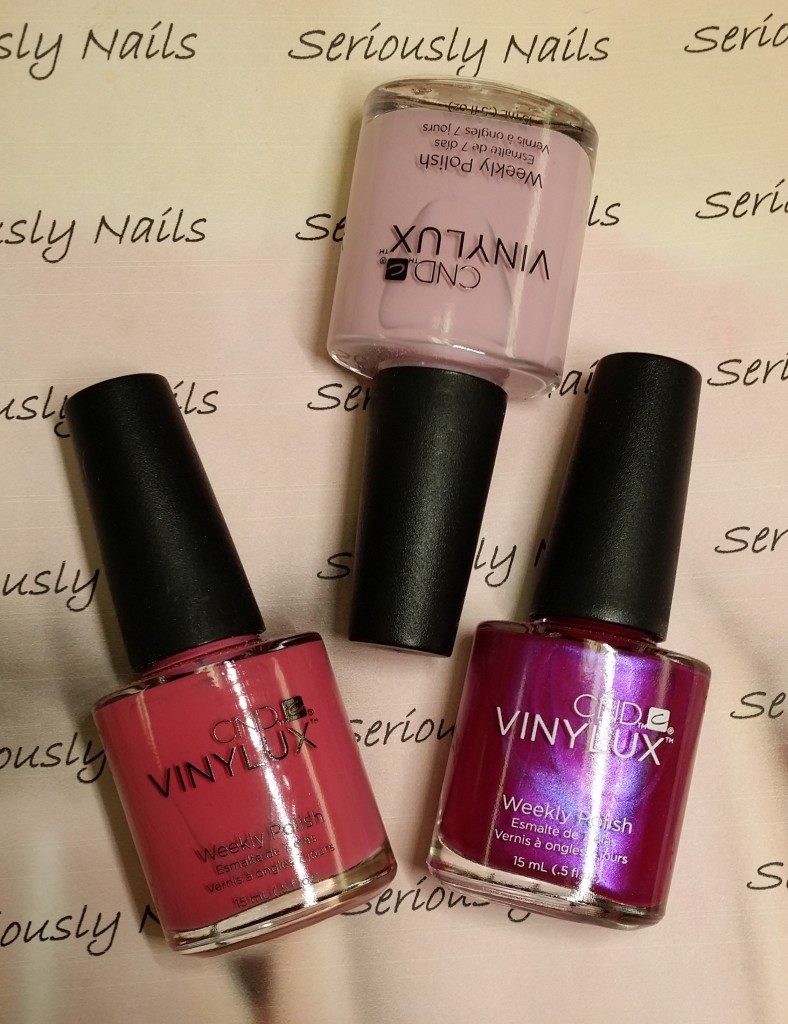 Working with the weekly polish while they were all still wet, I got to create a fade that has a cool effect but takes very little technique. My suggestion is that you use two cream colors on the bottom and then use a shimmery or sparkly one for the middle to blend it. Also the middle color should be applied sparingly so it has that faded out effect. And so that it will pull the other colors into it. Almost a dry brush technique.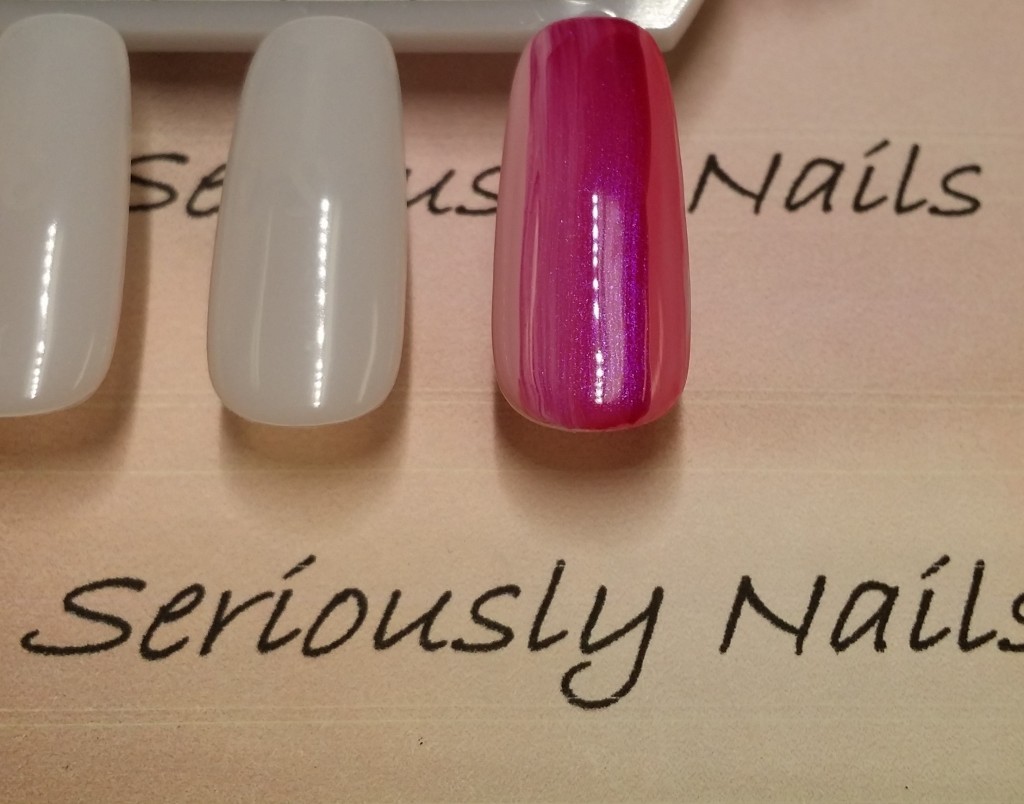 Since it is just working with polish you can use this to create a super quick nail art effect.
I also like how the finished look is with top coat. I applied the top coat when the others were fairly wet as well. It helped blend the colors together even more.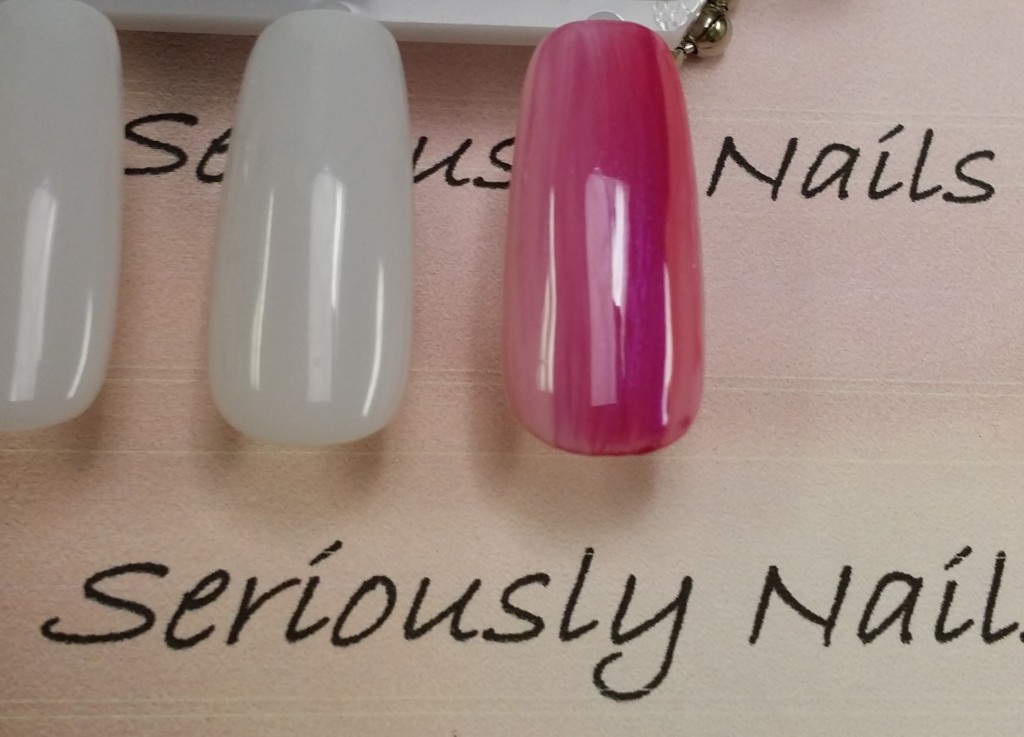 Try it out and let me know what you think!