I had a quick chance to catch Naja Rickette working at the Essie booth last month. She is a mover and a shaker in the nail industry. She is a celebrity nail stylist, tv personality and holds the Guinness World Record for polishing the most clients in eight hours! And even more impressive is the partnership she and David DiLorenzo have. VBP International! I have more about this wonderful venture for a future blog post. So stay tuned.
Let me show you some great images with Essie and Naja!
And look how pretty the booth looked!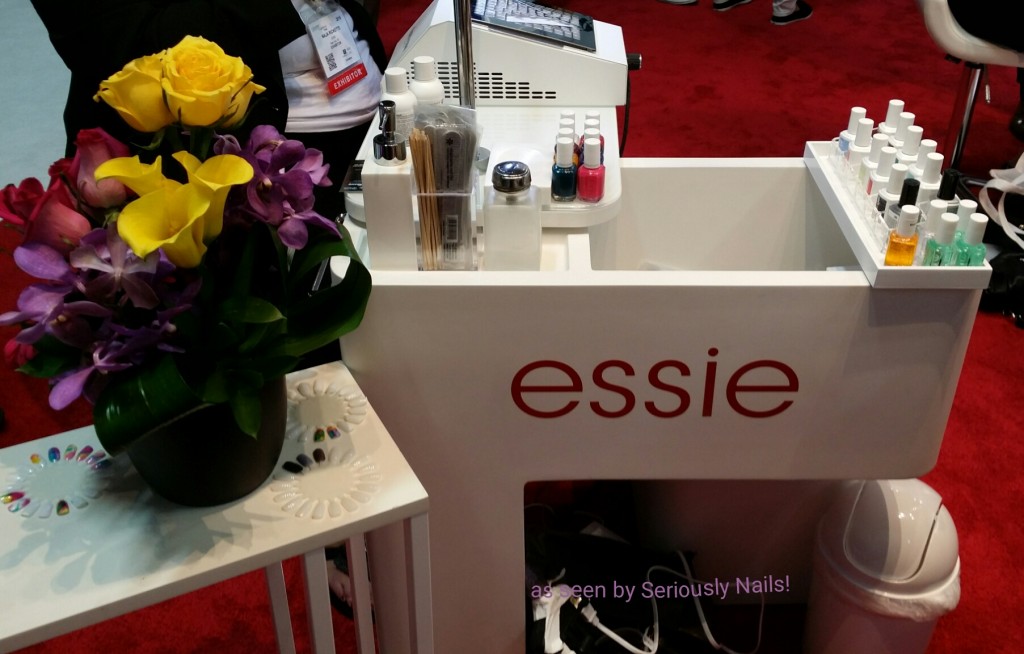 These desks were custom designed for shows. They fold up into a little cube for transportation and easy set up! I think they are brilliant! And I was also impressed to see the Valentino ventilation system on the desk!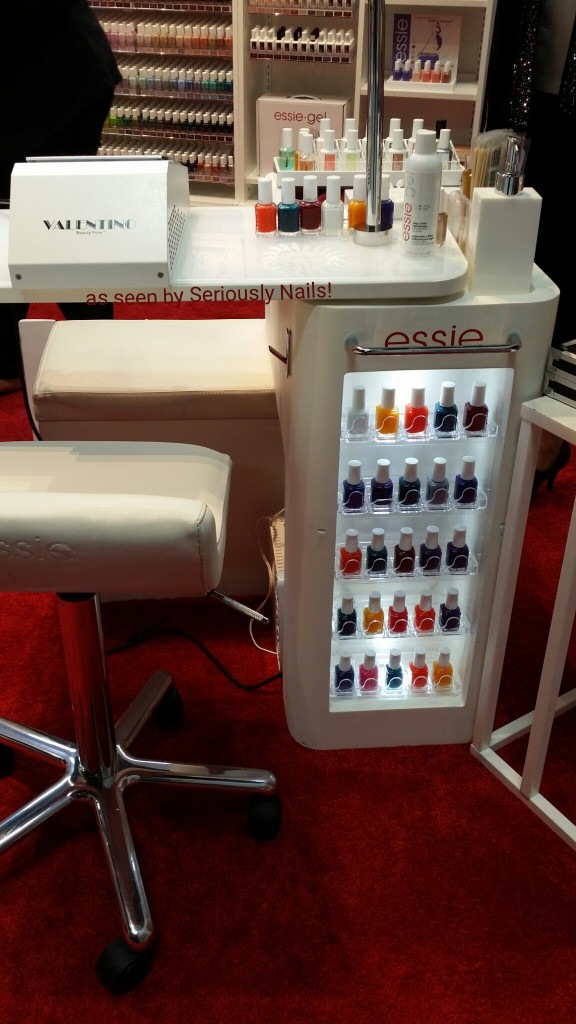 The stars of this show were the Silk Water Color polishes. I caught up with a fellow blogger, Claudia of Chromatic Misadventures after she was treated to a abstract mani using the color collection.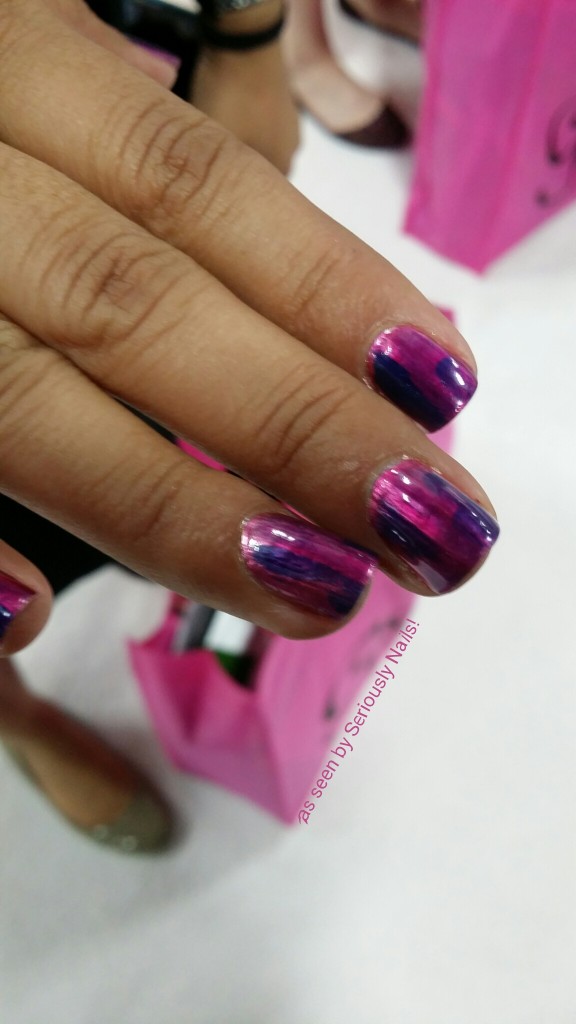 What I found unique about the Silk Water Color collection was that if you used different bases, like white or metallic bronze, the effect of the top color was completely different. Very good idea and it makes your manicure possibilities HUGE!
The following is a video for a floral design using ESSIE's Water Color polishes.
If you get a chance to find these beautiful Silk Water Colors, treat yourself to some. Also stay tuned for more on David and Naja's collaboration with VBP International!