I combined two different color collections from OPI to do this fall colored nail art.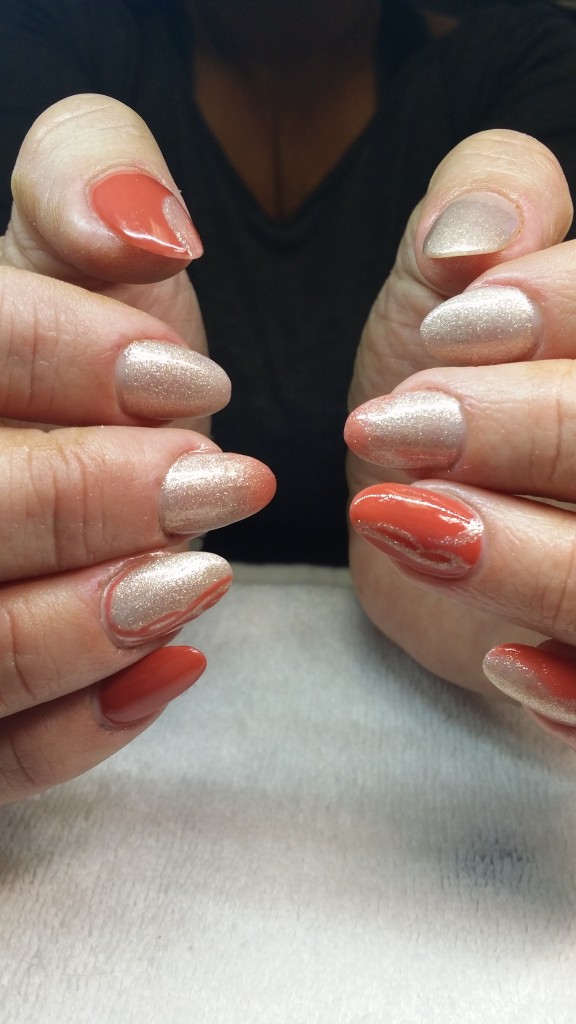 The lighter hue is from the Breakfast at Tiffany's collection and it called "Five and Dime"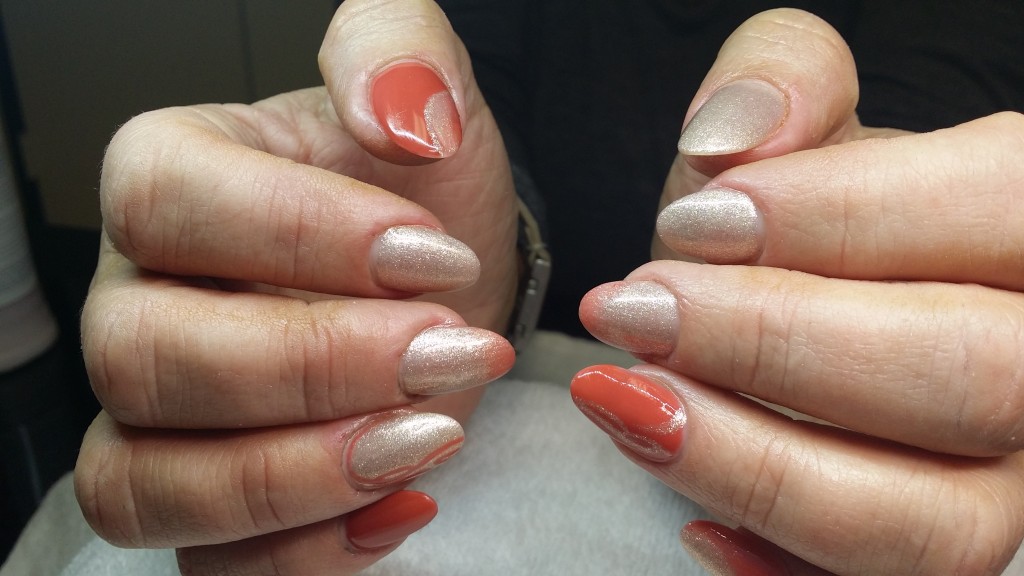 The orangish color is from the DC Collection and it is called "Yank My Doodle"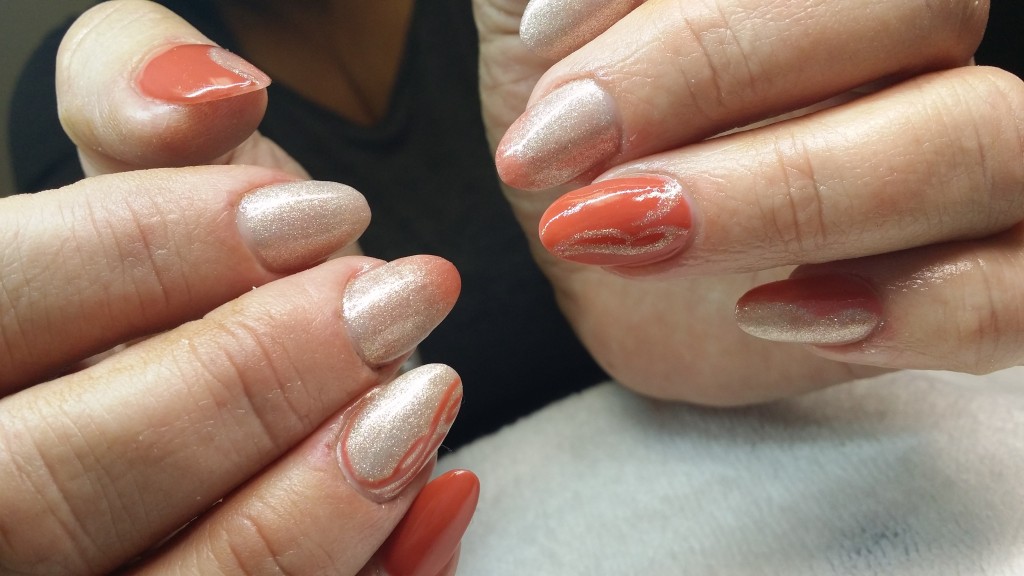 I did simple fading using a fan brush on the middle finger nails, blending of the colors while they were still uncured on the thumb and pinkie and I used the opposing colors on the ring fingers to draw with.
Happy Pre – Thanksgiving. I give thanks for you all!!!!