I always wondered (maybe you have too) if the claims that manufacturers make about matching gel color to lacquer color is true.
So, when I received this package from ENP Nail Products, it was the perfect opportunity to give it a real life test.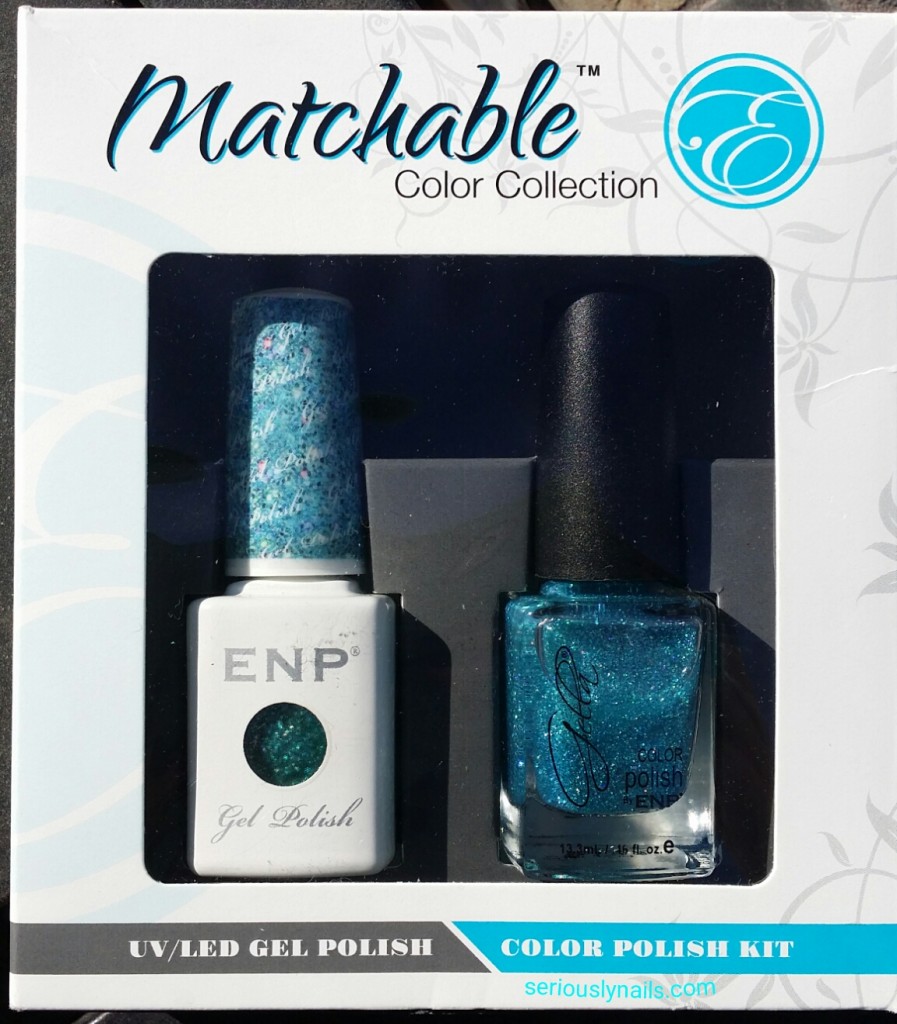 The gel polish is in a nice bottle with a average size brush (gel brushes are usually smaller than regular polish brushes) and I like the fact that you can see the color in the bottle without having to open it.
I did two coats of each the regular polish and gel polish in "Swan Lake". Curing time for the gels is either 2 mins under a UV lamp or 30 seconds under LED. Drying time for the regular polish (this is 5 free btw) is average to other lacquers.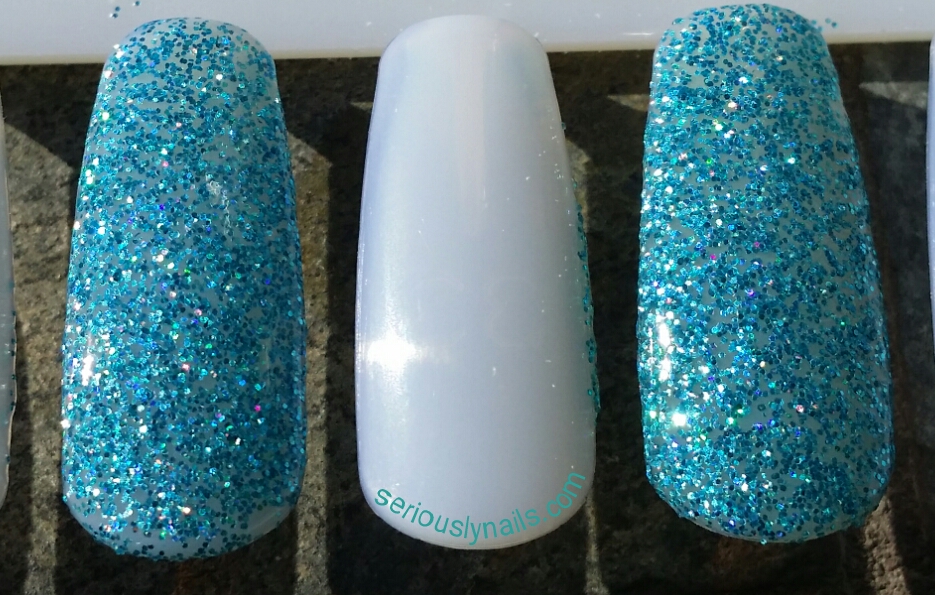 Both had nice shine quality even with out top coat, but I did top coat these both in their respective top coats. This picture is taken outside.
So as for them being "Matchable"? I think that the gel color may have had the tiniest tiniest tiniest bit more glitter than the regular polish. Honestly, not enough to make that big of a difference! Especially since one is designed for fingers and the other for toes! Meaning that they usually aren't that close to each other at all times! lol
I like the idea of  ENP Matchables and feel confident in recommending them to people looking for such a duo pack.
OK that's it for today! I am off to check the inventory of my first purchase for my new business venture. Stay tuned!!!!!