I love getting Nail Mail! I received some from Akzentz the other day and got around to playing with it today.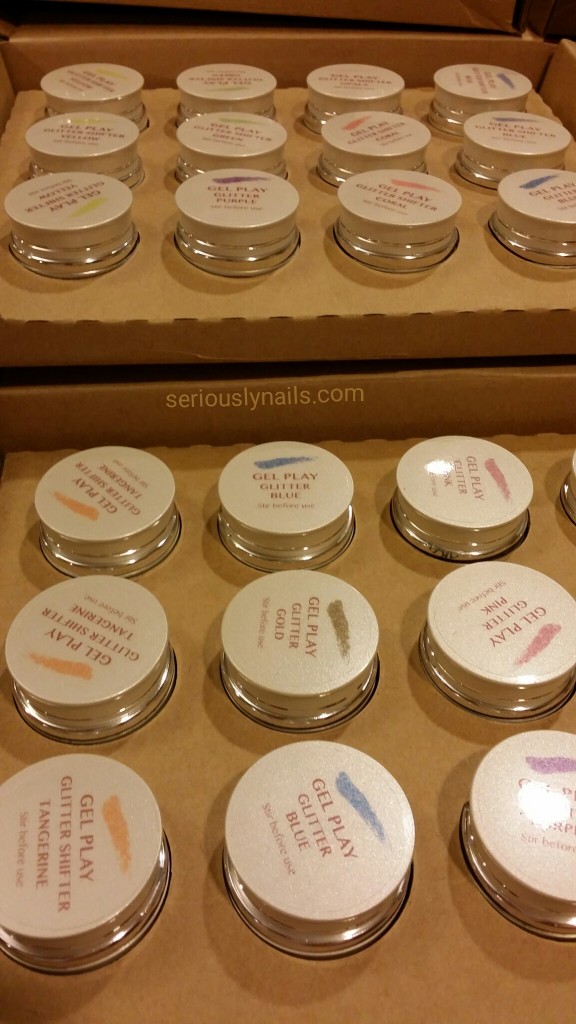 So the thing that I LOVE about working with Gel Play Paints is the seriously INTENSE color. I received a "Teal" Color in Paints, and a "Glistening Gold" in the Glitter Line.
I started out with one coat, yes this is one coat of the "Teal" Paint color.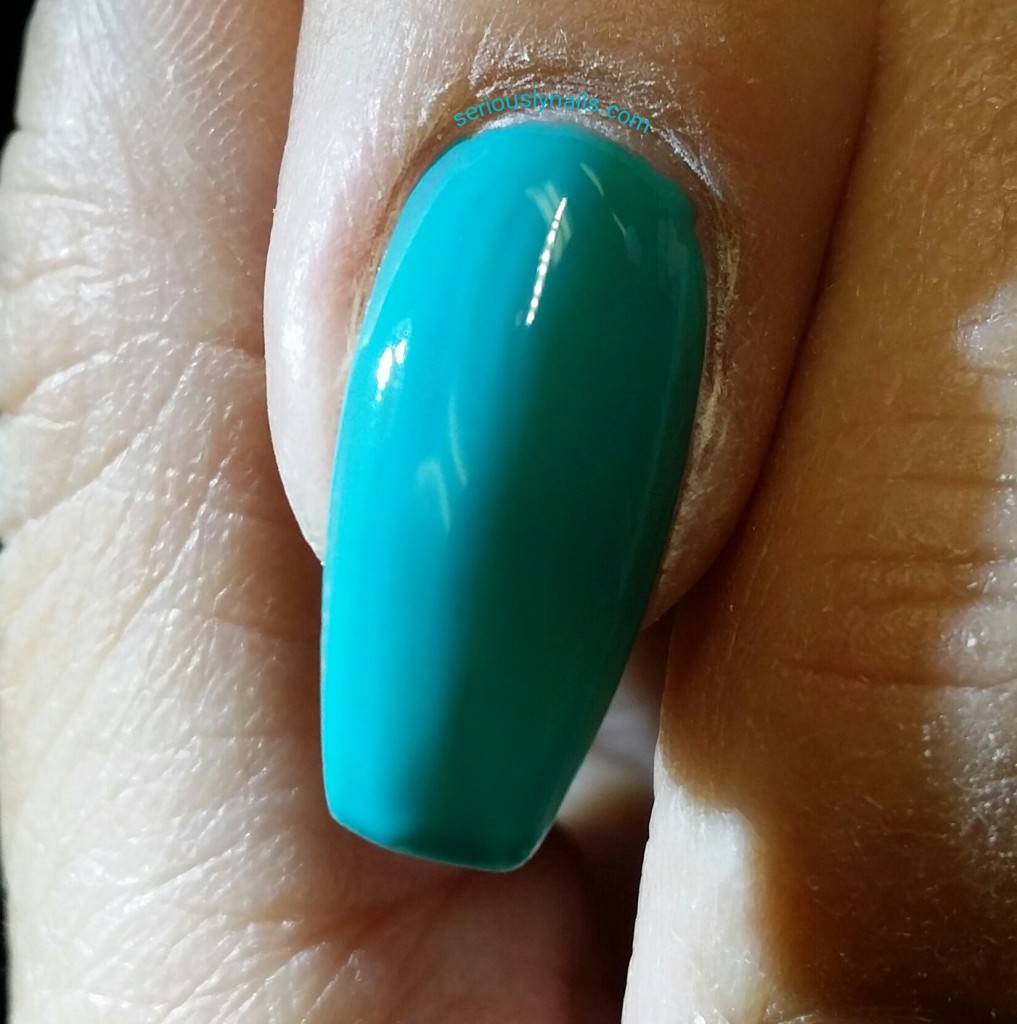 Then I added a coat of "Opal" in the Gel Play Glitter Shifter's line. And finally drew in some lines with a very fine brush using the "Glistening Gold"!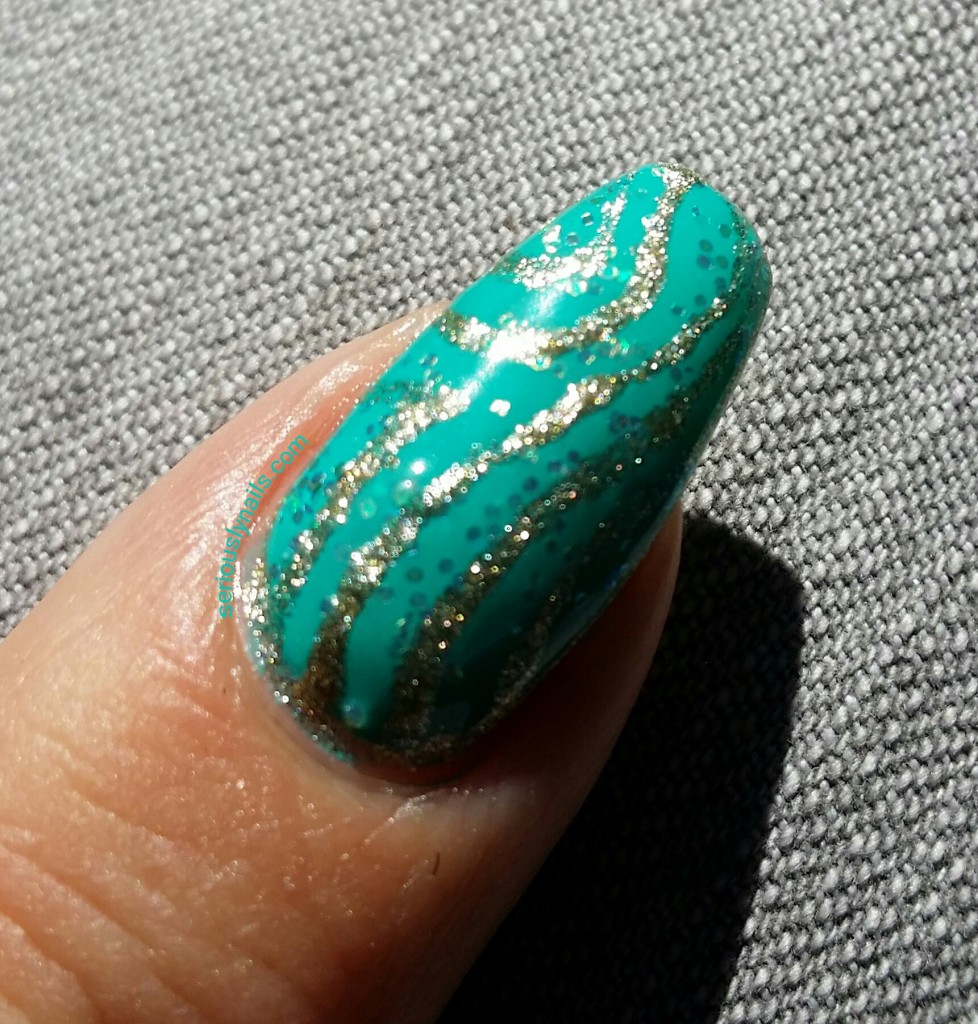 Such great coverage. This is only one coat of each color option. So vibrant!
You can see all the color and medium options that Akzentz (a Canadian company by the way!) has to offer at their website here. www.akzentz.com
Also they have a new spring line up for you to see!
Both the "Teal" and "Glistening Gold" will be available June 1st from authorized distributors.
And it looks like they some other options for us as well. I can't wait to see "Nude", "Pink Champagne" and "Copper Dust"!