I believe we all know and love the effects of gel color right? Well, I was out and about and saw this very interesting product from Butter London.
It is a duo pack containing a base coat and a top coat. Seems normal right?
Except it speaks about giving you a patent-leather shine of gel. It states that you don't need to use a UV lamp to cure it!
So when I looked inside the package, I was not really surprised to see the top coat in a black bottle.
This is what I suspect. I think the top coat contains photo-initiators that can't be exposed to the light-hence the black bottle. Then the top coat uses ambient lighting to start the curing process. Similar to gel application but without the UV light.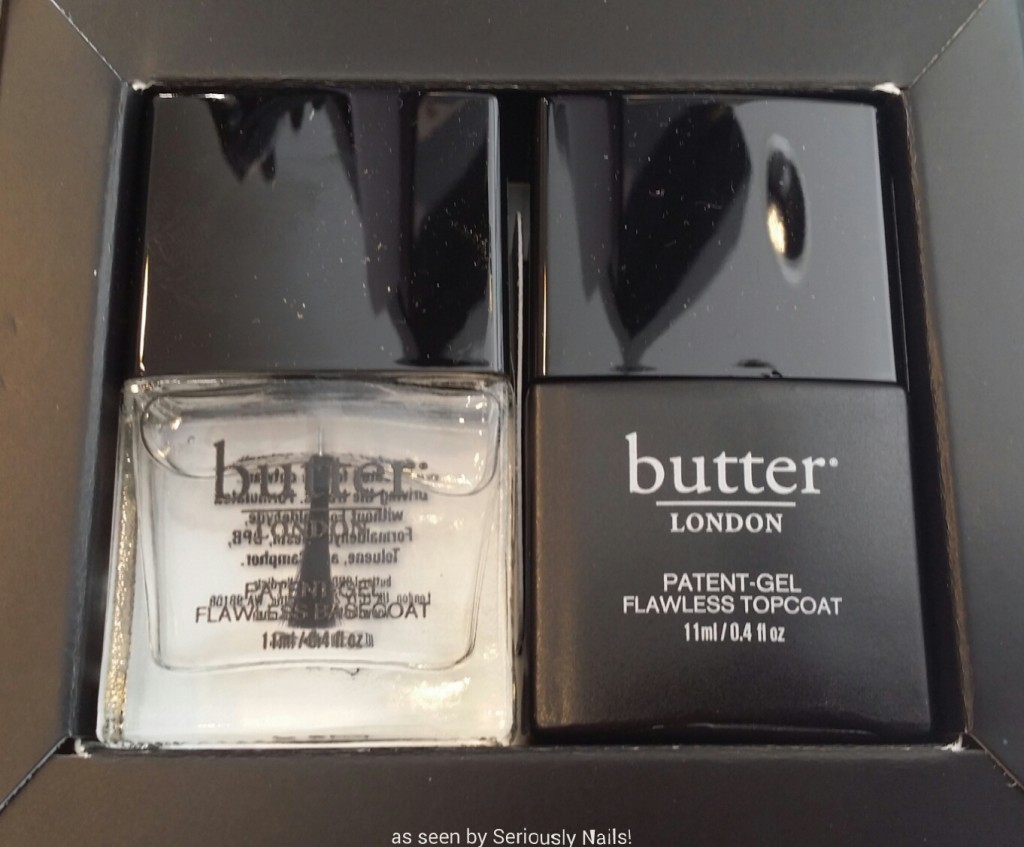 The thing that surprised me was that there was no mention of using special color. Simply apply two coats of butter LONDON nail lacquer. I also noted that they said to wait for each coat to dry in between completely. Just like hybrid gel/polish products.
Since removal is the same as regular polish, (use polish remover to remove color) my conclusion is this.
I think that they are using a special top coat that works similarly to gel top coats, but without using specially formulated colors. I talked with a lady who was purchasing it and she said that she would let me know!
Any one used this system??? I would be interested to know your take on the product.
Stay tuned!!!!