As part of the Nails Mastered course, we were tasked with creating nails to represent one of eight trends forecast by World Global Style Network for Spring Summer 2017.
I choose "Peasant Charm"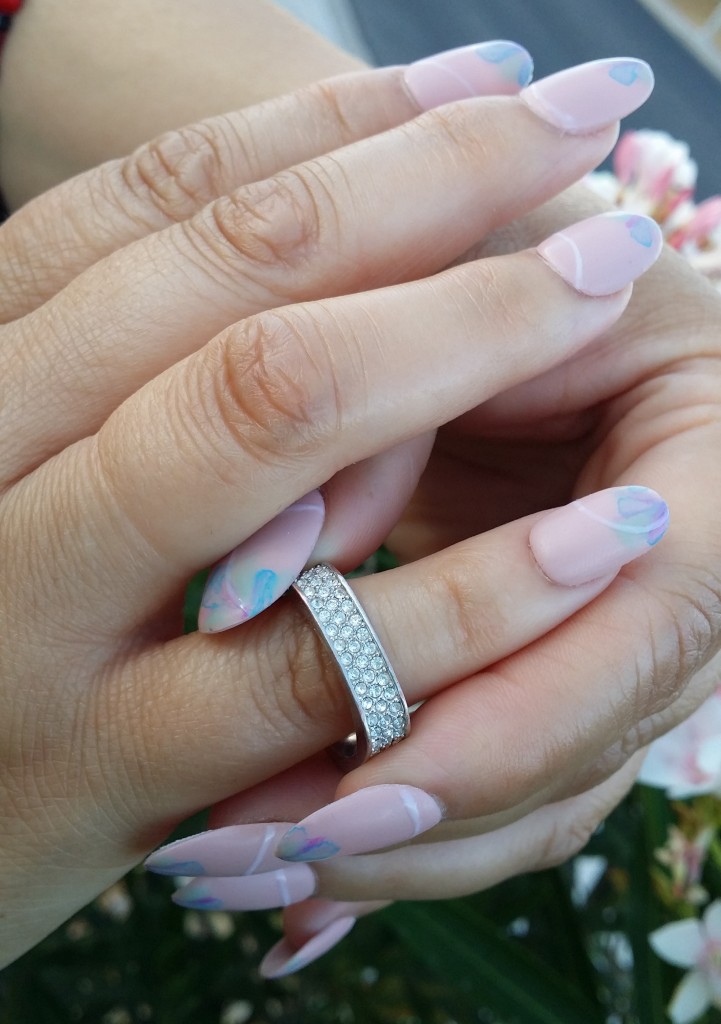 Using a technique I learned from Neiru, gel color by OPI and matte gel top coat from Light Elegance I created these.
About the top coat! It is so nice to work with because the consistency is thicker than regular gel top coats. It levels out beautifully and has a definite matte appearance once it is cleaned. If you love the look of matte, I definitely suggest this one!