Two icons have joined forces to give us nail techs a little something special for the holidays.
Part of OPI's Starlight collection includes a pro pack of Swarovski® crystals to use as embellishments for your clients this holiday.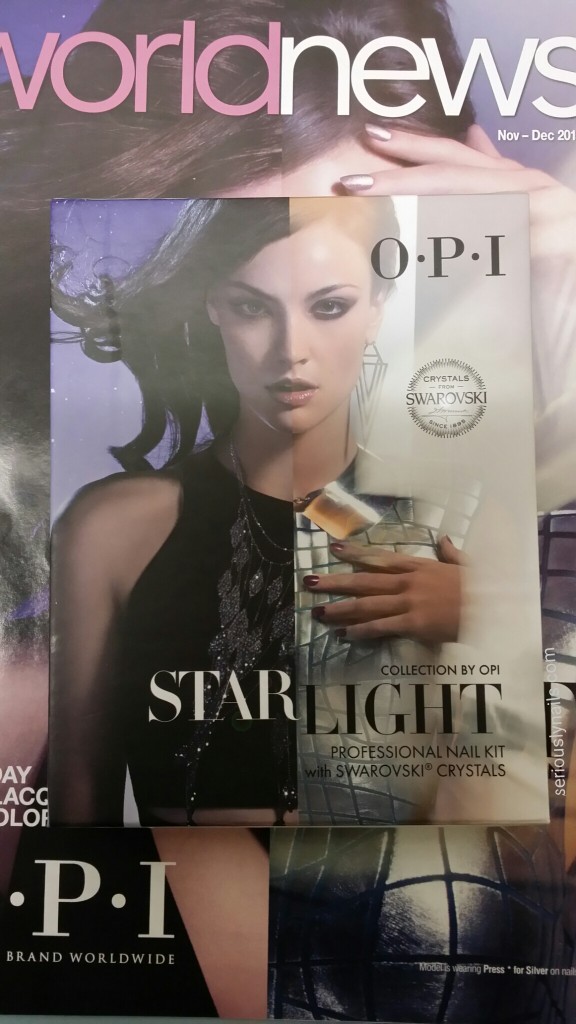 Featured in OPI's monthly magazine, this pro kit give you different options to sparkle up your mani's.
Crystals & pearls, crystal stones, and these wonderful silver stucco mettalics are really great. (I like them because they have good dimension and are flat backed for better staying power!)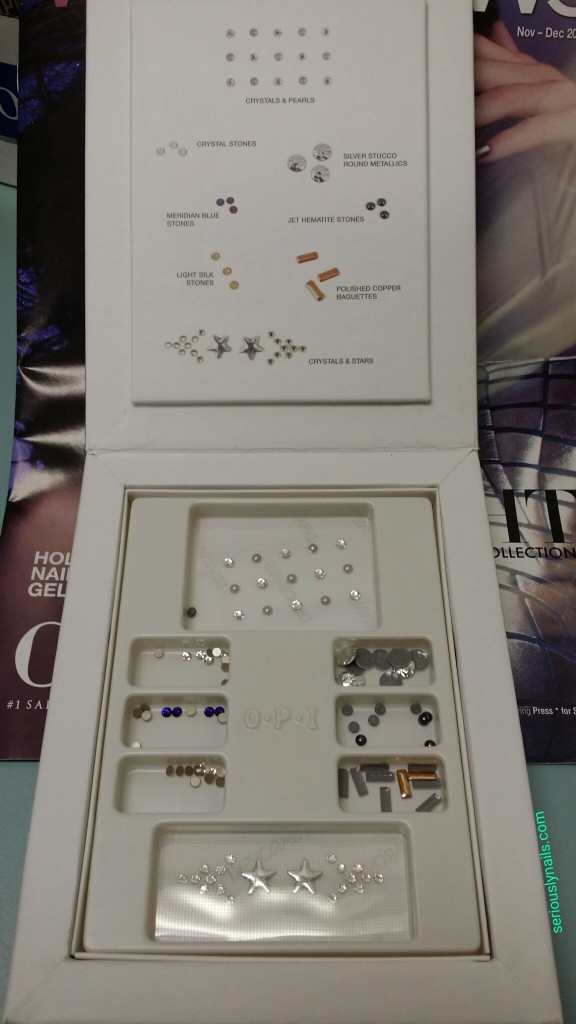 Some black flat back round gems, pretty pretty royal blue stones and a couple of stars round out the package. The gold bars are also very creative. I think they would look great with geometric designs!
I saw these while I was in Reno this last weekend at Gemini Cosmetics and couldn't resist them.
Just be careful when you open up the very cool box. Some of the stones (like the stars and crystals) are on sticky backed paper, but the loose ones in the middle can pop out if your not careful.
This collection also includes duo packs that have some Swarovski® stones on sticky backed paper as well.  Or a 18 piece wall display for your holiday gel color collection that includes 3 sheets of crystals and decal sets. Just to give you other options! (I LOVE the wall displays because they keep everything clean and neat and tidy. And off your desk!)
You can see the color options available from the Starlight collection at http://opi.com/color/collections/starlight#8k85B4fSo5h4uJi3.97
Gemini Cosmetics is at
1380 GREG ST
STE 209
SPARKS, NV 89431-6094
You can reach them by phone at 1-800-338-9091 or on Facebook at https://www.facebook.com/Gemini-Cosmetics-115829168151/?fref=ts