Do you miss your glitter polishes?
Can't seem to bring yourself to use them because you KNOW it will take you forever to get that darned stuff off.
If the thought of removing glitter polish from yourself or you customer strikes fear into you heart, fear no more.
Those smarty pants folks at OPI have created a base coat that removes the dilemma of whether or not to use your favorite glitter.
Introducing "Glitter Off".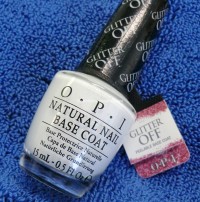 Instructions are to apply a thin coat and allow to dry completely. Apply your favorite glitter polish.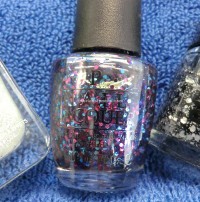 When you are ready to remove it, simply gently push at the polish and then pull it off!
Yeah!
And, alternatively if you haven't gotten your bottle of "Glitter Off" yet, you can use OPI's Expert Touch Removal Pads with Expert Touch Remover.
It will give you a hit of concentrated remover to help ease off the glitter! Use it as directed including placing your hand in a plastic glove. This speeds up the process.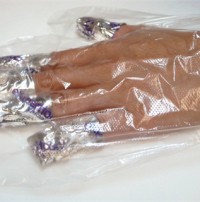 Using Expert Touch Remover is gentler on your nails, skin and cuticles as it has emollients in the remover to help protect your digits.
Keep your eyes out for "Glitter Off".  Another helpful tool to make our life's easier.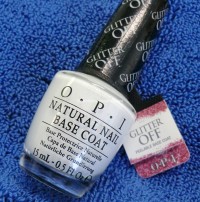 Thanks OPI!