Recently, I have been in love with blues of any kind. Whether it is a teal blue or a grey blue or something in between, I find them very pleasing to me of late.
So you can imagine how happy I was to find this gorgeous blue in Halo Hue's Collection from Color Club!
And here is the amazing thing. The consistency of this polish is OUTSTANDING. Pictured here is one coat. Plus it dries soooo fast!
It is a very intricate color combo with flecks of light and dark blue, pink, purple, and green.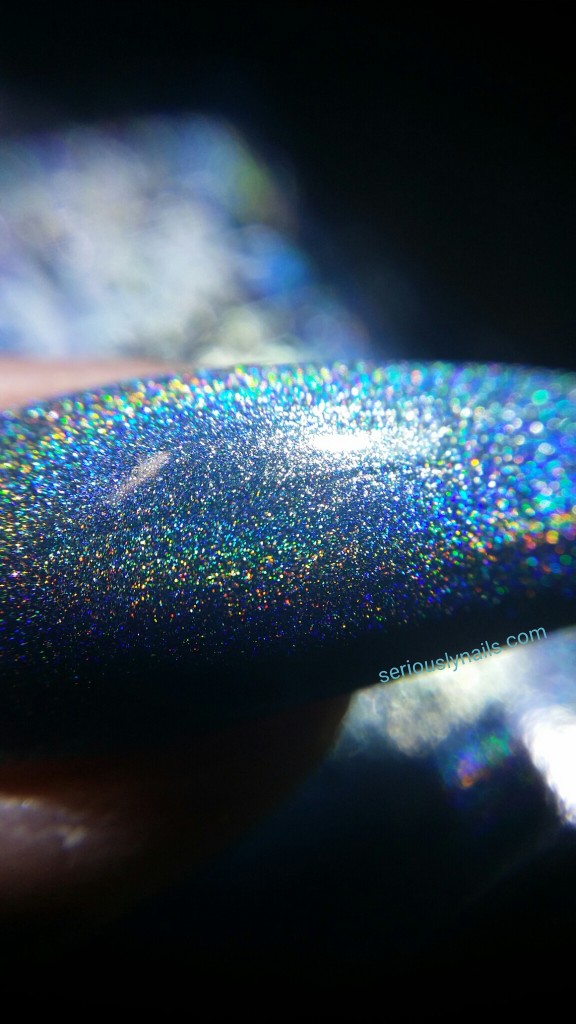 I did a quick mani using it to fit in with the acrylic glitter I have on and the Swarovski crystals I have been wearing!
I love how they look with jeans.
A macro shot for my friend, Sigourney! LOL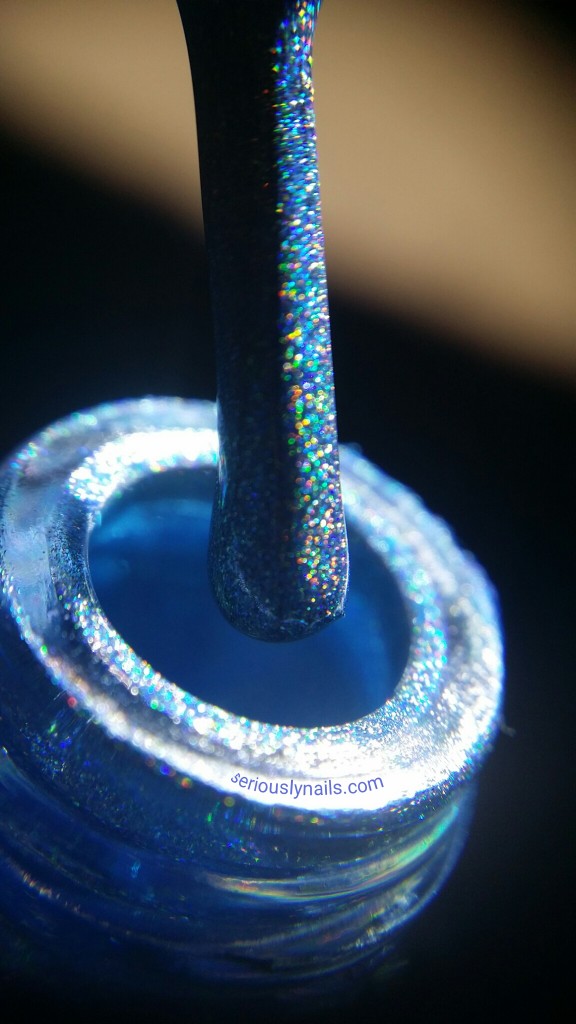 You can purchase Color Club Halo Hues at http://www.colorclub.com/collections/halo-hues. There are actually 12 in this collection to dazzle you with. Check them out at the above link.
I received this product for review at Cosmoprof NA